The Christmas and New Year holidays are here, and romance is in the air.
Looking for the perfect Christmas gift idea for someone special? The clock is ticking, but your search can stop here. Our fine jewelry experts have carefully curated this holiday gift guide to make Christmas shopping a breeze this year with the top jewelry gifts for her.
Fine jewelry is the Christmas gift that keeps on giving. Worn daily or on special occasions, gifting a jewelry piece is sure to bring a smile to their face with each wear. Perhaps it's your partner, your mom or your sister, jewelry is an unforgettable gift. It's no wonder why fine jewelry is easily one of the most memorable and trendy gifts to receive on Christmas – it's a gift that lasts beyond the season.
Show them just how much they mean to you with a meaningful jewelry piece handpicked by you. Keep on reading for our favorite holiday jewelry gift ideas this season!
Diamond Earrings
Dazzling diamond earrings make the perfect Christmas gift, because they aren't something that people often buy for themselves. As one of the jewelry pieces that truly bridges generational gaps and is timeless through the ages – a beautiful pair of diamond earrings is sure to win in the gift department this Christmas, no matter her style.
Wedding Ring Upgrade
Maybe it's a milestone year or just-because, Christmas is the perfect time to upgrade her wedding band with something meaningful and unique to her style.
Perhaps it's an entirely new ring – TwoBirch offers a wonderful selection of beautiful diamond wedding bands.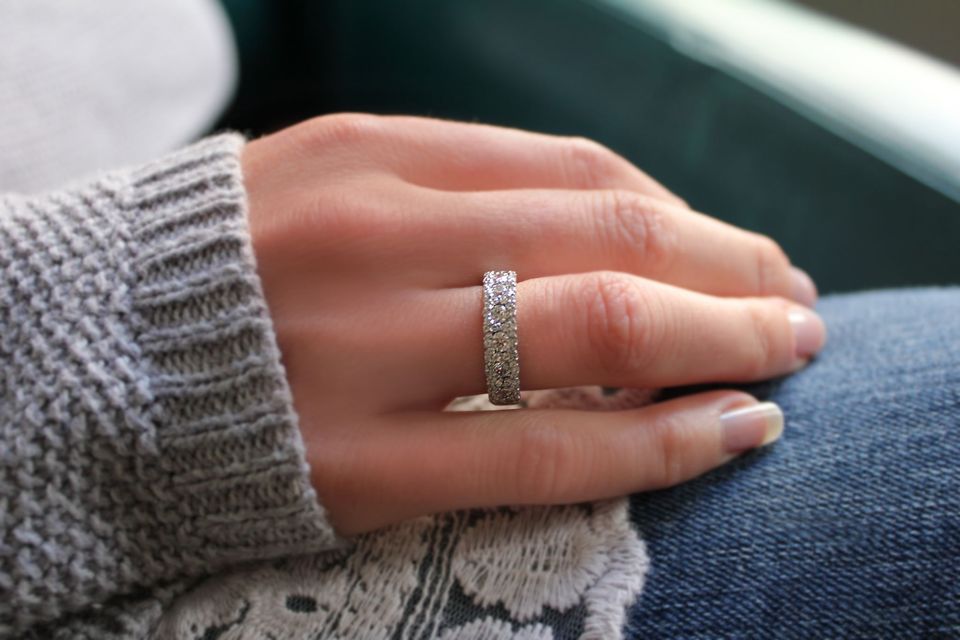 Alternatively, add a stunning ring wrap to her original band to really show off a unique wedding set upgrade, while keeping your original, meaningful engagement ring. The TwoBirch jewelers can actually help you match a wedding ring wrap that perfectly fits your current engagement ring, down to the millimeter and style, with VirtualFit technology.
With an upgraded diamond wedding ring gift this Christmas, there will be no doubt how much thought and care you put into her gift!
Engagement Ring
Spirits are bright as the New Year draws near, and this time of year is widely known as the most romantic season. If marriage is the next step, Christmas is a wonderful time to propose.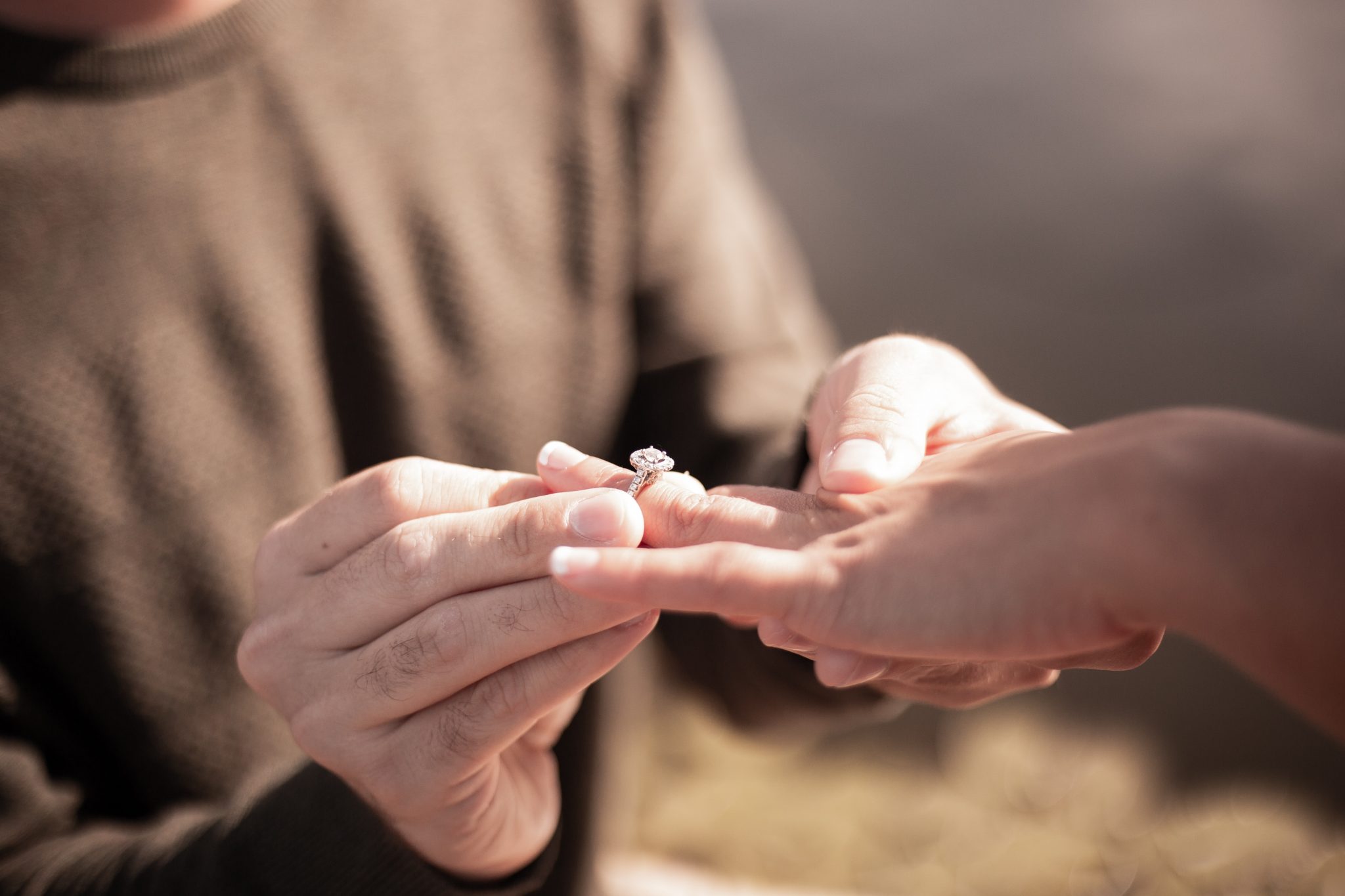 From halo engagement rings, Princess cuts, beautiful Marquis Details and the iconic solitaire engagement ring – the options are endless. TwoBirch has a unique selection of handcrafted, conflict-free diamond engagement rings perfect for popping the question this holiday season.
Check out our quarantine-friendly Christmas marriage proposal tips here for proposal inspiration!
Bangles and Bracelets
You know what wraps nicely under the tree and compliments any outfit? A beautiful bracelet! Consider gifting a diamond tennis bracelet this year – catching the light with a sparkle from every angle, this is a piece she'll love to show off.
Personalized Jewelry
Make it meaningful this year with jewelry you've put thought into for your special someone. Nothing quite compares to a gift that you can't find anywhere else.
Opt for an initial or name-stamped sterling silver ring – perfect for daily wear, and any style.
Diamond Necklace
Subtle yet alluring – a unique diamond necklace is the gift that stands the test of time. Diamond necklaces are a timeless classic, sure to compliment any taste and style, and truly wow your gift recipient this year.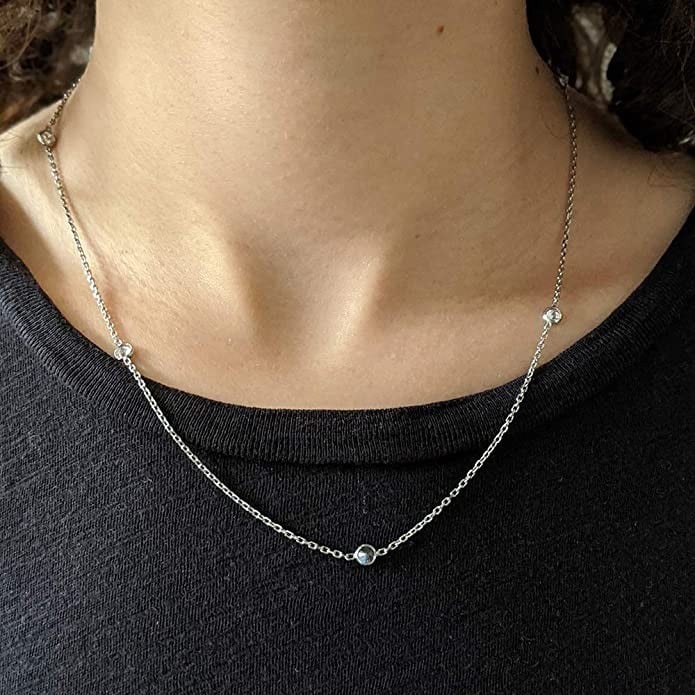 We hope our 2020 jewelry gift guide helped you find the perfect Christmas gift this year. We'd love to see that just-unwrapped moment! Tag us on Instagram @TwoBirch