Jewelry usually comes as the last piece of your outfit, but it's definitely not the least. Wearing the right piece of jewelry completes your look, no matter if it's a subtle or a bold piece. In the sea of clothing trends, jewelry trends can easily get lost. But, not this year. This year, it's all about bold and colourful trends – you can't miss them!
The hottest jewelry trends this summer definitely aren't your everyday, subtle trends – so make room for them. Bling. It. On.
Love is a battlefield
The 80s trends are coming back and they're bringing heart-shaped jewelry with them. And they're back in all colours and sizes – mostly golden and oversized. Even though this shape is "reserved" for the child accessories department, fashion bloggers are incorporating it in their looks. Heart-shaped pieces of jewelry can even be seen on the Balenciaga runway. Chunky, golden, heart-shaped hoops will go great with a simple, edgy, yet feminine look. If you're looking for a more subtle, romantic look, a simple, golden heart-shaped locket will do the trick.
Golden chains
Did someone say chunky jewelry? Yes, big, (g)old, chunky chains are back. This is the trend we love. It's simple, it's bold, it goes with everything. Plane jeans and t-shirt? Accessorize with a chunky gold chain necklace and a blazer – boom, you're Instagram ready. Dramatic, over-the-top dress? Well, simple chain drop earrings are a must, you need something to balance it out, right? Another trend that goes right along with the chains are the cute charms you can decorate your necklace/bracelet with. This can make your look completely unique and yours.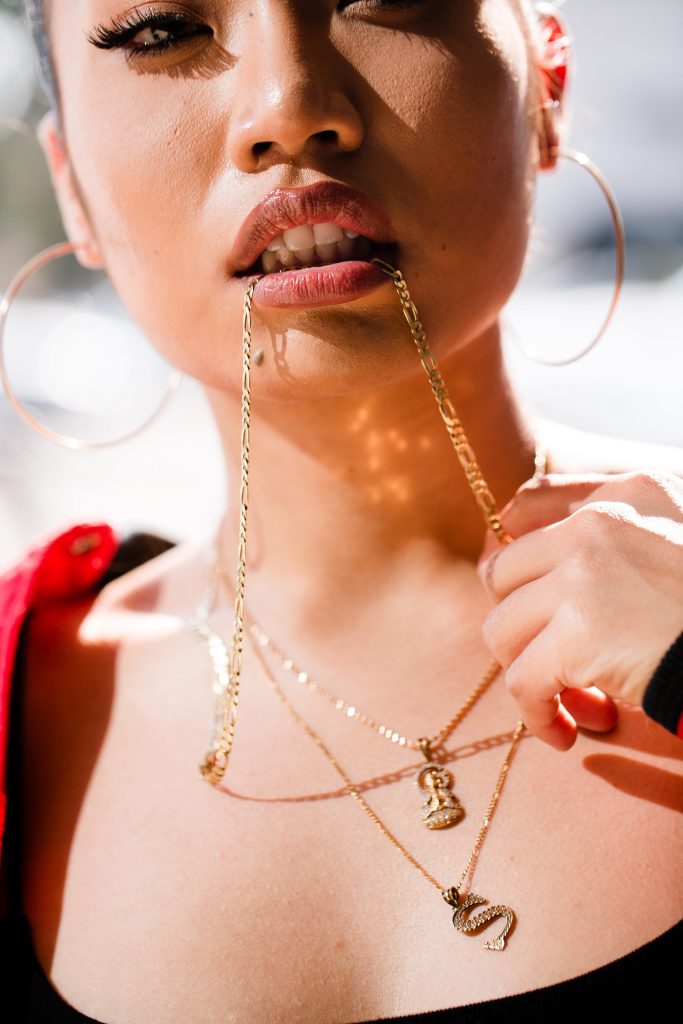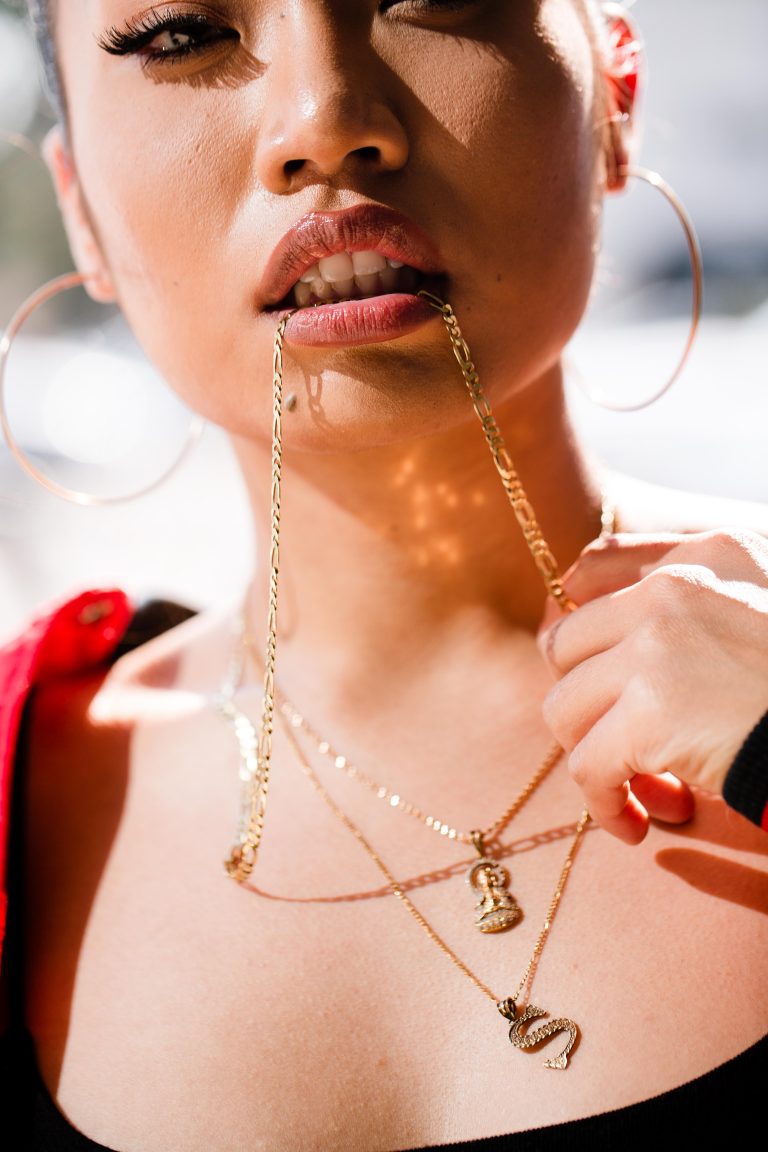 Layered necklaces
We're still in the 80s. So, long golden chains, beaded necklaces, with pendants varying in size and shapes are in this summer. The messier, the better! Mix and match, make each combination your own and unique. This trend can look great with both casual and classy outfits.  Even though messy is good, try to make a perfect mess out of it, so it's advisable to combine different lengths of each necklace, so each one has its spot to shine. If you want a more neat, but layered look, you can combine necklaces with similar themes – necklaces with the moon and the stars, shells and starfish pendants, you get the pattern.
Layered ear piercings
It's all about layers this season. Same goes for earrings. It's easy to customize your look with multiple ear piercings. Every day you can try something new, combine different earrings, which is also hot this season – mismatched earrings. Fashion gurus from Jewelry Jealousy suggest combining these helix earrings for the best look.  Like layered necklaces, same goes with layered earrings – if you want to achieve a more classy look, consider sticking to a theme while choosing your earrings.
Shell and beads jewelry
Save the best for the last, a real beachy trend that will make you long for the seaside. Shells, pearls, and beads are all the rage this season.
This romantic and breezy look is just something we need to get us into the summer vibes of 2019. Combine it with soft, pastel clothes such as light coral coloured dresses and loose, wavy beach hair. That's all you really need for a fantastic summer look this season.