Graeme Souness has knocks Manchester City's performance in their 4-0 defeat to Everton and figures they require more vitality in their central midfield. Goals from Romelu Lukaku, Kevin Mirallas, Tom Davies and debutant Ademola Look man put Pep Guardiola's side to the sword with a masterclass in clinical wrapping up.
City commanded ownership for a significant part of the match yet they neglected to break down a noteworthy Toffees rearguard as they were hit on the break on numerous occasions. What's more, Liverpool legend Souness thinks City are inadequate with regards to a key fixing in the center point of the pitch.
"City were a tippy tappy furnish all the way, they have incredible forward players, however, there's something missing," Souness said on Sky Sports.
Manchester City was certain on the ball and had they gone in at half-time at 0-0, it would have been a positive half. Be that as it may, five seconds fixed everything. Gael Clichy gave the ball away, his colleagues looked as Kevin Mirallas slid the ball for Romelu Lukaku to sled home.
It looked so straightforward and that has been the situation of a lot of City's season.They have surrendered from the first shot they have confronted in four of the last seven league games. Chelsea may not help them at the top, yet the team keeps on hurting their own particular chances of finding the title.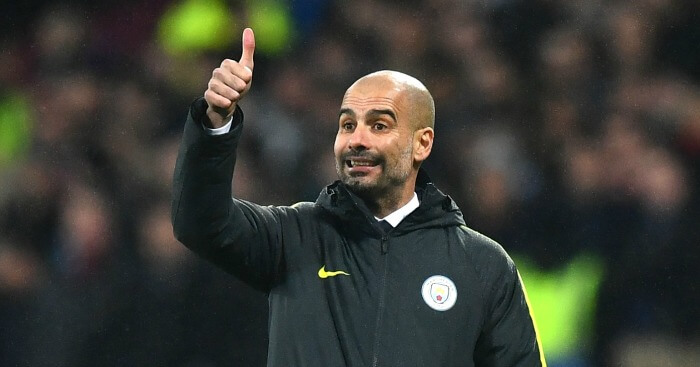 Resistance must be the need Guardiola will freely back his defenders and repeat that his entire team is in charge of what number of goals they ship, however unmistakably work is required.
The unexpected isn't that Guardiola is searching for players at the back, it's that more wasn't done in the last transfer window.
Alan Shearer has condemned John Stones after Manchester City's 4-0 thrashing to Everton, asserting the defender makes "a great many mistakes".
The centre-back, who City marked from the Toffees for an underlying £47.5million in the late spring, battled against his previous side and was to blame for the final goal.
Seamus Coleman wound up in an attacking zone on the right wing, and constrained Stones into a terrified clearance minutes before the finish of the game.
Yet, the 22-year-old crushed the ball off the Ireland international, and it bounced back into the way of debutant Ademola Lookman who rifled home. Talking on BBC Match of the Day after the game, the Newcastle legend picked holes in the defender's execution. "My worry with him, and I would prefer not to condemn him, yet he is 22 now," said Shearer.
"He has played almost 100 Premier League amusements and everybody continues saying to me and to whatever is left of the football world, that he will be a top player.
"In any case, I continue seeing John Stones commit a great many mistakes after error."