A rustic kitchen is inspired by nature, farm life, wildlife, and some simpler ways of life. It is a home design that many people opt for nowadays as it gives that special homey feeling. People find it cozy, lovely, charmful, and pleasant for living, and exactly because of these reasons they decide to give their kitchens a remodel. The kitchen is the heart of our home. As it is a place where we enjoy meals with our family, thus, a rustic feel kitchen with all its characteristics is a perfect choice. This special interior design uses light colours for the base, lots of textures, natural materials such as wood, metal, copper, and stone as well as plenty of natural light. If you like the idea of a rustic kitchen in your home, take a look at some ways to give your kitchen a rustic feel.
1. Make it bright and airy
The thing that is common for all the rustic feel kitchens is a spacious, airy, and bright room. This popular interior design, inspired by the countryside embraces the outdoors, hence natural light. To maintain that effortless farmhouse appeal, you can opt for wooden window shutters. They are perfect, not only because they protect your privacy, but also because you can easily control the flow of light and air into your home. On the plus side, they are also aesthetically appealing. Of course, we can't rely solely on natural light. We also need some artificial lighting to illuminate the room. Perhaps you are lucky and your kitchen is already bright and airy. However, it is also possible that the property you own isn't blessed with huge windows letting the light in. If this is the case, consider choosing the perfect renovation builders to make that happen for you.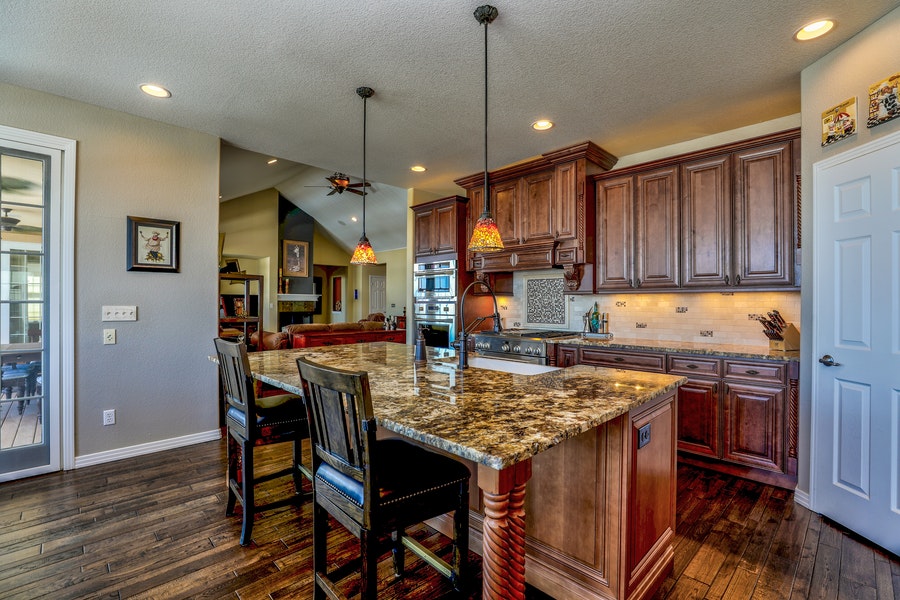 2.   Think about the colour palette
The good thing about the rustic kitchen style is that the colour palette is not strictly defined. The colours are once again inspired by the outdoors, so you can see plenty of colours coming from nature. Colours such as pastel greens, blues, rich brown and red are all used and work well in depicting the natural setting. The colours refer not only to walls but also to furniture, fixtures, and flooring. As far as flooring is concerned, there are a few options. If your house already owns a hardwood floor, use its advantages. However, if that's not the case, visit a carpet warehouse to find the perfect match for your rustic kitchen. As the kitchen is a high-traffic area, you should opt for such a rug or carpet as well.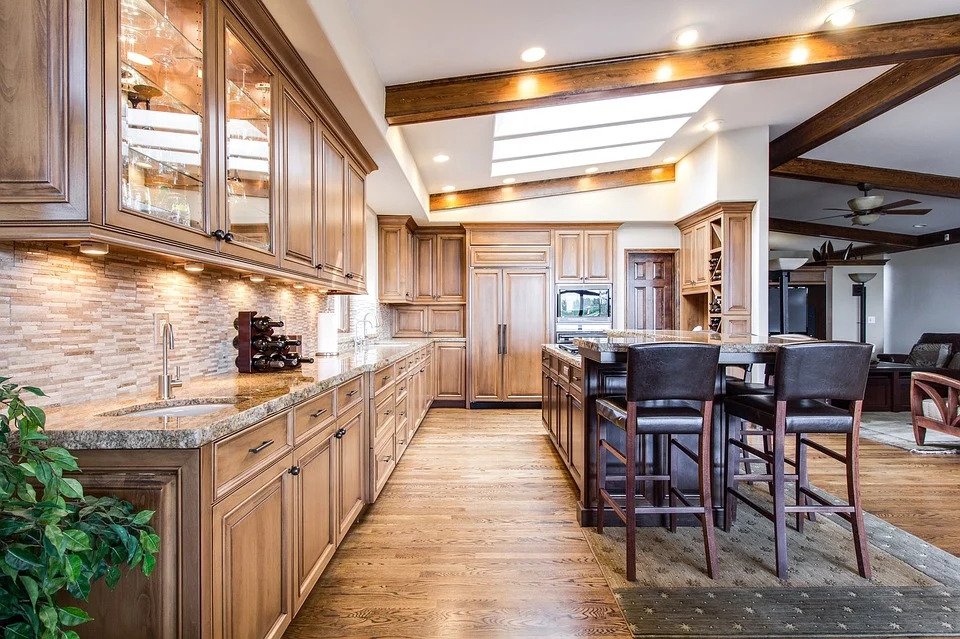 3.   Play with textures
Textures are a feature that is highly appreciated in this specific style. Some of the most popular features are based on raw materials and include exposed brickwork, wooden beams, stone countertops, and different kinds of metalwork. They can be implemented in the construction of the kitchen or used in furniture as well as in accessories. All of this helps to engage all your senses.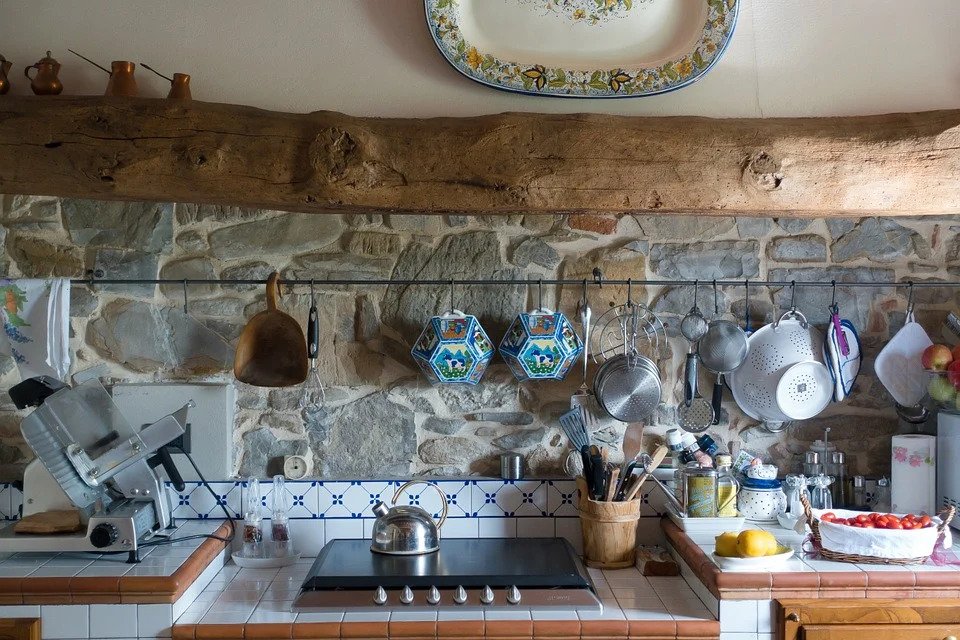 4.   Consider furniture and fixtures
Besides the fact that the rustic kitchen is cozy, it is also functional and practical. Furniture in a rustic kitchen is usually made of wood and countertops from stone. When we think rustic kitchen we immediately imagine a spacious and light room featuring a large wooden table with wooden or metal chairs. However, this doesn't necessarily mean that you can't make a rustic kitchen in your apartment. Another characteristic of a rustic kitchen is chunky open shelving, where you can display cups, plates, and pots. With this kind of kitchen, a grand door goes along. As far as other fixtures are concerned, vintage metal taps are popular as well as island worktop and stone sinks.
These are just some tips to get you started thinking about your perfect rustic kitchen. Take a look online for more ideas on designing a perfect countryside kitchen.