Does your kitchen seem a bit out of place? Do you not enjoy working in the kitchen? Is your kitchen ideally located? These are the questions one should ask before getting a kitchen renovated. If the answer to any of the question is "yes", you should seriously consider the idea of renovating your kitchen.
Now you can experiment with the flat pack and customized kitchen sets to be used for all your kitchen installation or renovation-related needs. right from the traditional wooden kitchens to the trendier varieties, there are numerous ways in which you can experiment with kitchen designs. With the changing lifestyle, the mentality of people has changed considerably. Instead of having food on dining tables, they prefer having it on counters in the kitchen made for this purpose.
Why Does Kitchen Makeover Become Necessary?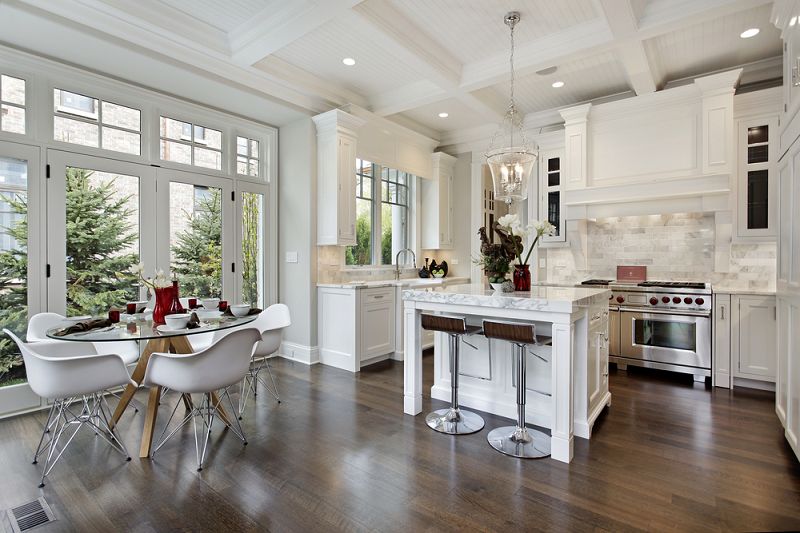 Kitchen makeover designs become necessary when one wants to change the look of his kitchen and to have everything in a proper way. Modern kitchens have been a hit and instead of doing all the planning and construction, people get these modular kitchens which are simply installed in place.
Modern kitchens are available in various designs. They are made to fit and thus save you the time of construction.
One Wall
In this, all the things are packed into a single wall. This is ideal for small homes as they do not take up much space. All the appliances are within and cleaning of these kitchens is also simple, and it does not require much time.
Corridor Style
In this, the things are packed on opposite walls with a passage in between for walking. This gives it a gallery style look. In these types of kitchens, more appliances can be installed as there are two walls available for installation. In this type of kitchen, we even have more space for working in the kitchen and thus work is done in a more systematic way. The corridor style leads to better utilization of space.
L-Shaped
This design leaves more free space and thus a number of people can work in the kitchen at the same time. In this type of kitchen, we have things arranged on two perpendicular walls. This is the ideal option for people who like to throw parties.
U-Shaped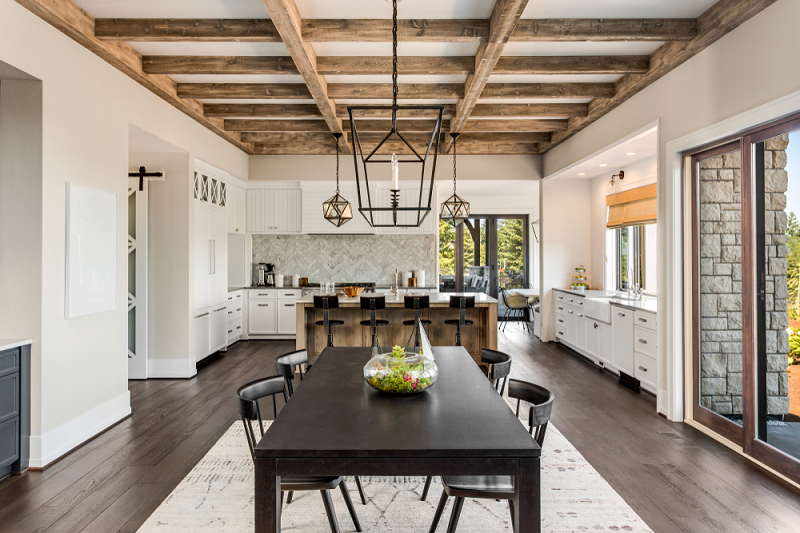 This design is similar to the corridor design, the only difference being in length and that the opening is in the center rather than at the corner.  These types of kitchens offer complete privacy. This type of kitchen is preferred by people who like to work in peace. You can experiment with lights, sounds, and music to make your kitchen an interesting place to live in. you can use LED strips and chains, circular and dome-shaped structures and add to the existing décor of your home. This will make your kitchen look more spacious and beautiful.
Adding of Island in L-Shaped and U-Shaped
An island is a raised counter in the kitchen which is free on all sides. It is used for having food inside the kitchen, having a few drinks or can even be used for chatting while another person cooks.
Kitchen makeover designs have become essential these days. People nowadays tend to spend a major amount on the kitchen to enhance both the workability and appearance. Renovating your kitchen might be a little expensive but it will surely get you a lot of compliments and you can work there in peace too. The importance of kitchen should not be undermined. You can now talk to kitchen design experts and get an idea of how your kitchen is going to expand the whole look of your home.