Are you planning a kitchen remodel soon? Perhaps you're completing your new house. Consider a granite sink to blend with complementary trends. However, it's important to choose a brand with quality products. These should be eco-friendly with anti-bacterial technology to offer protection and inhibit bacteria production. Consider these 5 reasons why every kitchen should have a granite sink.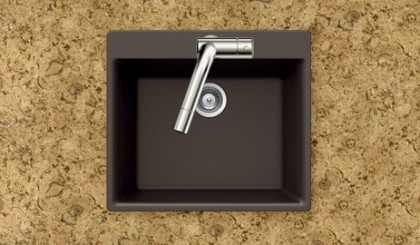 Safe and hygienic
A kitchen is where food preparation happens and it requires an acceptable level of hygiene. It's a great idea to invest in a granite sink with silver ions for repelling bacteria and inhibiting their production. This kind of sink will give you good value. Additionally, granite sinks are wonderful options for being easy to clean and require minimal maintenance. You won't have trouble keeping them safe against health hazards.
Beauty and quality build
Granite sinks have a stunning appearance and splendid quality. Ensure to invest in a brand that complements optimization with quality during production. There's an option to choose a granite sink looking like natural stone. This is a combination of natural granite and acrylic resin undergoing a ceramization process at 700 degrees Celsius. It allows the color to penetrate to the core enhancing the product's ability to resist discoloration. The sink will have a finish with a blend of granite and other shades.
Engineered strength
Durability and strength are essential aspects to consider when shopping a kitchen sink. A wonderful idea is to choose products with a lifetime warranty. Additionally, to buy granite sink consider a quartz-tone granite model. The hardest constituent of granite, quartz makes up about 80 percent of this kind of sink. It's molded using high-grade acrylic resin under a special computer-controlled procedure. This hardens the material making quartz-tone sinks highly resistant to dents, scratches, heat, stains, and cracks.
Trusted supremacy
Before hitting the market to buy a granite sink, ensure to do research and make a shortlist of the best brands on the market. This will ensure that you choose a sink from a prominent manufacturer of composite quartz sinks. An online search is a way to go with an opportunity to easily find an authorized dealer near you. Trusted brands have products improved features made with cutting-edge materials and workmanship. Your sink will have a pore-sealed surface, harder than regular granite sinks, and capacity to survive extreme working conditions.
Multiple design options
Granite sinks come in various design options that will remain to look stylish to fit in any contemporary kitchen design. These sinks are available in various textures and colors including black, grey, and white. Additionally, the sinks also come with various bowl design options including single and double bowl to choose one that meets your kitchen requirements.
Bottom line
Giving your kitchen a new look is the way to go this year. With a variety of options on the market, a granite sink beats others hands down. This is more durable, easy to clean and maintain, and comes in various design options to match any kitchen design.