Churches are open to everyone, from criminals to religious believers. This is partly because churches are known as a pale of sanctuary and refuge. Anyone can come running into the church just because they know it is a sanctuary and the gates are always open. But what are the repercussions of such acts? Well, there are many.
Firstly, it can have devastating consequences for the church itself in terms of property damage and reputational harm. Churches are non-profit organizations, which means they rely on heavy donations to operate and serve the community. Any imminent harm to the reputation of the church could comprise its purpose. Although churches have been a symbol of hope and safety for many, the real world is full of risk. It is only fair that every church takes proper precautions to protect itself, for instance, getting reliable church insurance coverage.
No matter how strongly people think of faith and religious establishments, churches are in no way immune to the risks of the present world. Whether it's to protect church property, employees, pastors, visitors, or members, church insurance is the only way to ensure the safety of your religious establishment.
However, navigating church insurance can be tricky, especially the churches looking for church liability or church property insurance for the first time. They might not know the types of church insurance coverage they might need or how to choose a reliable church insurance agency. Read this guide to eland everything you should know about church insurance.
Things to Know About Church Insurance
Churches must cover all their bases, from employees and reputation to property and general liability. A church is not only a place of worship but also a center for mass events like weddings, funerals, masses, etc. Here are some things you should know.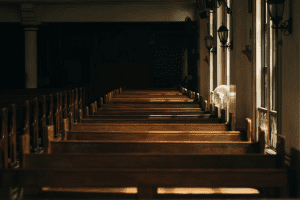 Legal Protection
Churches are susceptible to lawsuits like any other organization. Whether it's your guests, visitors, or other individuals, anyone can sue your church. This is why you need church liability insurance. Take a look at the two types of liability insurance:
Claims of Injury
If someone claims they were injured on your church premises, general liability insurance will cover the claim.
Claims of Property Damage
This part covers any claims of property damage. For example, if the landlord sues the church for property damage.
Church Property Insurance
All churches own property, and they need insurance coverage in case the property gets damaged. Everything needs to be covered, whether it is the church building, the items inside the church, or the items that seldom leave the church premises.
Insurance for Sexual Abuse and Molestation
Every organization is susceptible to claims of sexual assault, even churches. A claim can be made regardless of whether it is true or not. The claim alone is enough to wreak havoc on the church. Hence, the church must take adequate legal measures to defend itself, which insurance covers.
Insurance for Employees
Workers' compensation insurance covers employee injuries, whether they are full-time employees, part-time employees, or volunteers. The lack of a workers' compensation policy could jeopardize the church.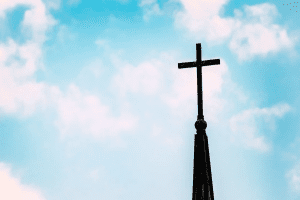 Special Event Insurance
As mentioned above, churches are not only a place of worship but also a center of special events. In case an unfortunate disaster strikes your event, you should have insurance coverage to handle it.
Mission Insource
A reliable insurance policy is required to protect foreign or domestic missions. Church insurance may cover certain areas, including:
International or local mission trips
Worldwide liability coverage
Travel and medical coverage
Ransom and kidnap coverage
Church Vehicle Insurance
Many churches have vehicles – vans or buses – to transport their members for special events or missions. The insurance may cover all abuses, including:
Coverage for bodily harm or injury
This would cover any injuries caused to the passengers due to the accident.
Coverage for property damage
This part will cover your vehicle, which has been damaged in the accident.
Church Board Coverage
This covers any opposition or legal claims made against the board member's decision. For example, if it's a decision about the church funds and a church member sues you for embezzlement of church funds.
Church Insurance for Volunteers
Like every other non-profit organization, churches also have numerous volunteers coming in and out of the premises. Although they are not full-time or part-time employees, they work diligently for your church, serving its purpose. While working inside the church, they can also be susceptible to injuries and harm. This is why they need insurance coverage as much as any other worker.
Many general insurance policies do not extend coverage to volunteer workers. So, make sure you get the right one.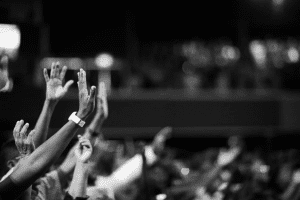 Get the Best Church Insurance Quotes
Now that you know about the steps to get a personalized insurance plan, it's time to get the show on the road. If you are looking for a reliable and accommodating insurance firm, Integrity Now Insurance is your best bet.
They help you develop a personalized and comprehensive insurance policy that includes church property insurance, house of worship insurance, church liability insurance, commercial auto insurance, workers' compensation insurance, umbrella insurance policy, and much more.
Reach out to them through call or email to get started on a personalized insurance plan.