Things you must know about Women Clothing
One of the things everyone absolutely loves about the fashion industry is that it moves in a cycle. Certain fashion articles that you are getting made today might go out of fashion after a few months or years but fashion keeps on repeating itself. Many styles from the '90s are coming back on the top of fashion innovations today and one of such amazing comeback is of long shirts with slits.
Surf through the internet and have a look at Bollywood divas of '90s, all of them have at some point worn long frocks or straight shirts with a long slit. It looks trendy and classy. But at that time these dresses were worn with a tight churi pajama. Now, designers like Maria B are changing this old trend and using straight trousers with long shirts to give it a fresh and trendy look.
Ideas to pull off this new trend: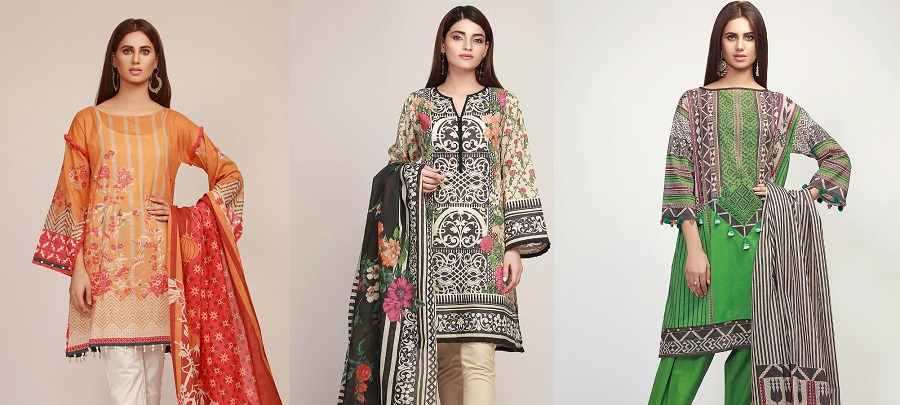 We are not only going to inform you about the new trend, but also give you valuable information about getting something made for yourself.
All the way till velvet:
Since its winter and we have to consider comfort and warmth along with fashion and style, we recommend velvet as the ideal fabric to use especially for long shirts. For nighttime, dark colors like black, royal blue, navy blue, red, dark green, etc are beyond perfect. These colors are ideal for looking slim in a dress as well. Get any dark-colored velvet cloth and make a long shirt probably as long as your feet and just leave a slit at one side going up all the way till the waist. This is a classy yet very traditional look and you can wear it at a wedding or a formal event other than that very easily.
Fiery Organza:
This one type of fabric is never going to lose its charm for many decades now. You can pull off a simple organza shirt with many camo trousers womens love these days. To incorporate this fabric in our aforementioned style we recommend a little embroidery as well. Organza is now that flowy that is why expecting it to enhance your slit design won't be a good idea. However, it can make a perfect wedding dress with some ornamental work on it.
Chiffon craze:
The only thing that comes to our mind when we hear the word flowy is chiffon. This fabric has a unique feminine and delicate feeling that every woman absolutely loves. Consider experimenting with some pastel colors in chiffon and make this long flowy maxi dress with a slit. For trouser, you can add desi fancy touch with solid gold or a monochrome color similar to the shirt. Materials can range from cotton to jamawaar depending upon your comfort and personal preference.
Rock it with heels:
When we give you an idea about the outfit, suggesting footwear becomes an obligation. A long pointy heel will compliment your whole look no matter which fabric you use. However, a flat will totally screw up the overall appearance of your outfit. So, even if you are not that into heels, this is your time to get one.
Tags:
women clothing