The sole purpose to create Build Alpha was to bridge the gap between the programming and trading worlds and believe me; it has already started living up to the expectations. We are receiving continuous positive feedback from traders and their success stories upon using this automated trading software. Do check out the recent success story on our blog.
So, if you are hearing the name for the first time – allow me to introduce you to BuildAlpha – a today's generation trading automation software that helps to create and test hundreds of new systematic trading strategies at the click of a button. Now what does it mean and how would it help you? I don't expect everyone to be an expert in trading and someone who understands all the terminologies of the trading industry so, we will try to explain it in a very simple way.  We have just tried to use technology and algorithms to find historically profitable trading patterns. A profitable trade is derived from a successful trading strategy – which simply defines your run and exit plans.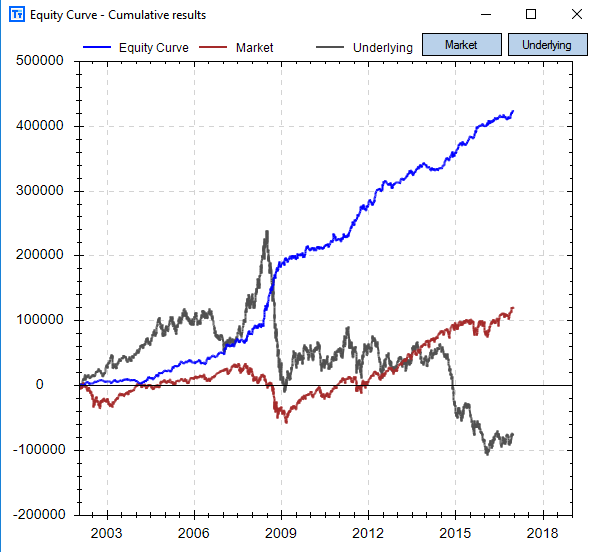 A trading market is very vast and is subject to constant fluctuations – being driven from emotions and your sense of gambling wouldn't be able to yield you long-term and continuous results. So, we have created this automated software, which kind of runs various strategies based on your key inputs and shows you what is likely to work given certain market conditions. You would run certain tests, devise a trading strategy and set commands for that strategy to be followed for a certain time without having to worry about any physical intervention. Besides we have created easy learning guides for you to understand various features of the software that makes it relatively easy for anyone to operate this.  So, if you are considering trading as an additional income source and afraid of trying as you have no knowledge of the market – we can hopefully be the solution.
Our main objective behind creating Build Alpha is to ensure that everyone can handle trading easily. It benefits to individuals as well as professional money managers those who take care of multiple accounts simultaneously. You can analyse the outcomes in simple graphical representations and make your choices accordingly. You can also read more on how to generally ensemble strategies and run various tests using this tool on our previously cover blog as well.  Happy Trading!