Real estate investment has always been one of the most popular ways to build wealth. Put simply, it involves purchasing a piece of property to make a return on your investment through rental income, appreciation, or both.
Real estate investors can invest in various types of properties, such as residential, commercial, or industrial. However, the most profitable type of real estate investment is often in the luxury market.
Whether you use it as a rental property or long-term investment, luxury real estate investment can be a great way to diversify your portfolio and make sizable profits in the long run. This guide will explain the basics of investing in luxury real estate and how to navigate the market successfully.
What Is Luxury Real Estate?
Luxury real estate is a label used to describe properties that exceed the norm in terms of quality, prestige, and price. Such properties have amenities and design qualities that meet high standards and can range from custom-built homes to expansive condos featuring unique architecture and breathtaking views.
Those who purchase luxury real estate often demand excellent services to go along with their property, such as concierge services, state-of-the-art security systems, indoor/outdoor leisure facilities, and staff dedicated to maintaining the property.
Luxury real estate investments can be profitable because they are often in highly sought-after areas and have many exclusive features that non-luxury properties do not offer.
These investments come with unique considerations for real estate investors wanting to break into the luxury property market.
Additionally, the returns on luxury real estate investments can often be quite lucrative.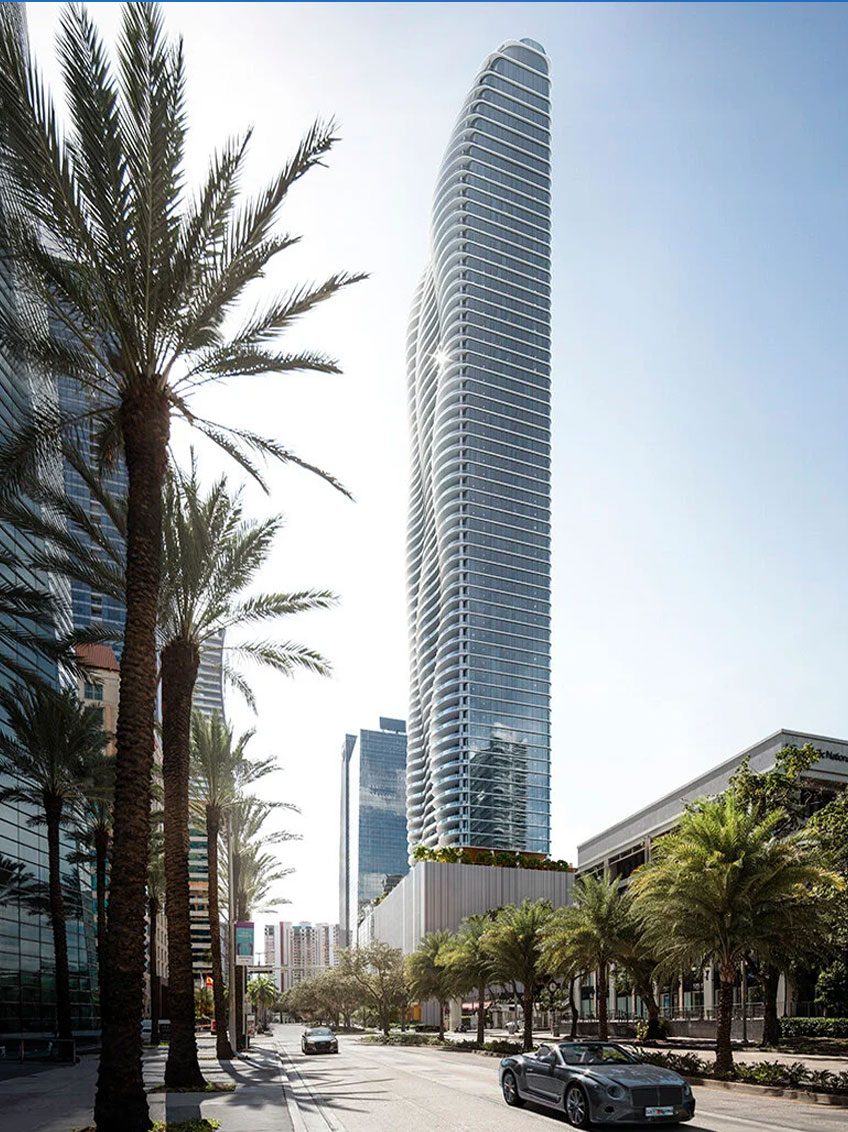 Benefits of Purchasing Luxury Investment Properties
The real estate market constantly fluctuates, and luxury real estate can help investors hedge against market downturns.
In addition to providing a safe haven for investments in an unpredictable market, a luxury real estate investing property brings other benefits, such as:
A higher rental rate than non-luxury rental investment properties due to their exclusivity and amenities.

Greater appreciation potential since luxury properties can increase in value over time, providing a sound long-term investment.

Increased rental demand and lower vacancy rates due to their attractive locations and features.

Decreased maintenance costs due to the quality of construction and materials
While investing in mutual funds and real estate investment trusts (REITs) provide access to the luxury real estate market, nothing compares to owning a physical property that you can manage and maintain. Plus, compared with real estate investment trusts and other options, luxury real estate properties offers the potential for higher long-term returns, making it an attractive option for investors.
The Best Locations to Invest in Luxury Real Estate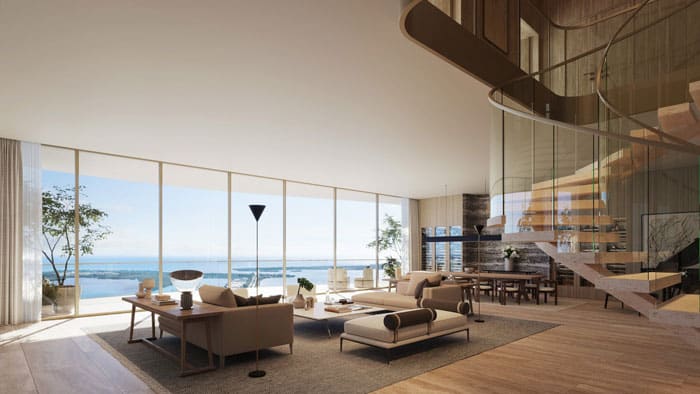 It is important to do research if you are a real estate investor looking to enter the luxury real estate investing market. Start by identifying cities and neighborhoods that attract luxury buyers and have a low crime rate.
These areas should feature excellent schools; amenities such as shopping centers, theaters, and parks; and access to public transportation.
We've put together a list of the top cities for luxury real estate investors so you can know which locations to consider.
Miami's Market for Luxurious Real Estate
Whether you're considering buying commercial real estate or residential properties, Miami is an ideal location for luxury real estate investing.
The city offers a wide variety of high-end homes, condos, and commercial investments that provide excellent rental income opportunities.
From Miami's financial and nightlife districts to its warm and sunny beaches, there are countless opportunities to capitalize on this exciting real estate market. Its proximity to the beach adds further incentive, with residential real estate properties providing captivating views and increased rental options. 
Online real estate platforms abound, making researching and viewing available luxury real estate investing in Miami easier.
Here's one example of a luxury real estate investment property that offers real estate investors a unique opportunity:
The Residences at 1428 Brickell: A Luxury Real Estate Investment Opportunity
Located in the heart of bustling Brickell, The Residences at 1428 allows you to experience the pinnacle of Miami living.
Boasting 189 meticulously crafted luxury residences situated along 70 stories, this distinguished property is a gem among all other properties in the area.
Whether a 2-bedroom or 4-bedroom-plus-den layout (with flow-through floor plans and stunning water views), every residence offers its unique take on modern Miami style.
These homes promise to take your breath away as soon as you step foot into their paradisiacal environment.
For those looking for top-tier amenities and convenience, The Residences at 1428 Brickell have something for everyone. With over 80,000 square feet of indoor and outdoor amenities, there are very few things that this modern complex doesn't offer. Split into eight amenity levels, The property's amenities boast an amazing Jacuzzi and spa along with a club bar, lounge area, and an Aquatic therapy area with a stationary exercise pool. Perfect for both leisurely activities and serious workouts, this area is truly one of a kind!
The Residences at 1428 Brickell new construction condos are a fantastic investment opportunity for those looking to get into South Florida real estate. Boasting spectacular views and luxurious amenities, these residences have everything one could need in the ideal Miami home. The perfect combination of convenience and luxury, this property ensures you will have the best living experience money can buy.
The San Diego Luxury Real Estate Market
The San Diego luxury real estate market is strong and thriving. Homes in the San Diego area offer incredible options for those looking for lavish settings, modern amenities, and exquisite views.
In the fast-growing regions of Southern California, these properties command top prices, with investors from around the world vying to find their perfect piece of real estate.
San Diego's abundance of luxury features – from coastal access to year-round sunshine – makes it incredibly attractive as a permanent residence, a rental property, or an ideal choice for a second/vacation home. Whether looking for your piece of paradise or seeking a high return on investment, this vibrant market provides plenty of opportunities and a wealth of possibilities.
Pacific Gate
Pacific Gate, an ambitious new development by Bosa Development, promises to be an impressive sight on San Diego's bay front. With 41 stories and 215 residential condos, the building is sure to draw attention for its modern design that captures all the excitement of downtown dwellings.
Living spaces come in different floor plans offering two or three bedrooms – each with an option for a den. The two-bedroom floor plans range between 1,390 sq ft to 1,806 sq ft (floors 2 thru 32). As for those who want more space, the Pacific Gate Penthouse line offers 4-floor plans with three bedrooms that ranges from 2,315 sq ft to 2,608 sq ft.
Pacific Gate offers an extraordinary level of amenities and services for its residents. Not only does it have a 24-hour lobby attendant, fitness center, pool, BBQ deck, sauna and steam, community lounge room, screening room, conference room, and business center, but it also provides a guest suite with luxury car rental options and access to an exclusive boat sharing program.
LA Luxury Real Estate
Los Angeles luxury real estate properties are some of the most sought-after properties in the world. From Hollywood Hills to Beverly Hills, there is no shortage of stunning and expensive homes in this California city. If you are pursuing a luxurious estate or an idyllic summer home, Los Angeles has properties that will more than fit your needs.
What sets LA luxury real estate apart from other cities around the United States is its diversity; no two properties look alike despite the fact they come with similarly lavish amenities like swimming pools, spas, and incredible views.
Whatever your preference, you can find it in one of the many beautiful neighborhoods with some of the finest homes this country has to offer.
Le Parc Condominiums in Century City
Le Parc is an embodiment of French style and extravagance. This gorgeous complex, constructed in 1979, includes beautiful gardens, amazing fountains, and top-notch privacy from curious onlookers.
This prime location is a magnificent gateway to the Century City Mall and has easy access to local business districts making it an ideal rental property or second home.
The French architecture contains eye-catching high ceilings, expansive windows, and customized outdoor areas. For the ultimate living experience, select condos have been upgraded with distinguished finishes.
Residents can enjoy a bevy of impressive amenities like 24-hour (guarded) gate security, tennis courts, a workout room, and two opulent pools and spas for maximum relaxation and enjoyment. With beauty inside and out, Le Parc is an unparalleled place to call home.
Conducting Research and Due Diligence for Luxury Real Estate Investment
Investing in luxury real estate is exciting. However, conducting research and careful due diligence is essential to minimize risk and ensure success.
This typically includes researching factors such as legal regulations and existing infrastructure, understanding what amenities the property offers and how they can be used to attract tenants or buyers, learning about the local economy, analyzing future market conditions through trends data, assessing demand for rental units or other services in the area, exploring financing options and more.
While completing all of these steps may seem daunting at first glance, taking the time and making the effort upfront will be well worth it when it comes time to reap the rewards.
1. Private Money Lenders
Private money lending can offer a fast, flexible and secure solution to those in need of funds. With no credit checks or tax returns required, these lenders make the process incredibly convenient for borrowers who may not be eligible for more traditional loan arrangements. Lenders are typically well-off investors or corporations who can provide loans at highly competitive interest rates, usually secured against collateral such as property deeds.
As the funds are provided privately, applicants enjoy a more personalized approach to their borrowing needs without the same stringent criteria as a bank loan. With reasonable fees and repayment terms available, private money lenders offer a valuable financial service when time is of the essence.
The only drawback is that these loans often have shorter repayment periods making them unsuitable for large-scale investments.
2. Bank Loans
Bank loans can be a great way to fund your luxury real estate purchase. The potential for a large loan amount combined with more flexible terms makes it the ideal option for many buyers.
Another benefit of bank loans is their wide availability, which means you don't have to worry about qualifying with multiple lenders to secure the financing you need. Since interest rates on bank loans tend to be lower than on private lenders' products, this can help keep your payments low while still having access to the financing you need. However, the cons of bank loans include stringent credit checks and long waiting periods.
3. Home Equity Loans
Home equity loans allow borrowers to take out a loan based on the amount of equity in their current home or investment property. They are typically offered at attractive rates with flexible repayment terms and can be used for anything from home improvement projects to large-scale investments.
The main downside to home equity loans is that borrowers are putting their home or investment property at risk if they fail to make their payments on time, so it's important to consider this when evaluating your financing options.
4. Real Estate Investor Financing
Real estate investor financing can provide an excellent opportunity for those who need short-term capital to build or purchase rental properties. Traditional lenders such as banks and credit unions do not offer this loan. It is instead provided through private lenders, allowing borrowers to secure the funding they need without the lengthy underwriting process typically required.
This form of hard money loan has unique terms. It provides investors with mechanisms to help mitigate risk associated with their investments, such as higher interest rates, shorter repayment terms, and balloon payments.
Investors need to be aware that these loans come with higher fees and interest rates due to their increased risk.
Conclusion
Luxury real estate investing can be a great way to diversify your portfolio and generate additional income. Although it can be intimidating to undertake such a large financial endeavor, with suitable financing options in place, you can ensure a successful investment. Plus, choosing a property in a prime location such as a beachfront or mountain view community can make it easier to secure higher rental rates and more easily attract potential tenants.
If you are in Miami and ready to invest in luxury real estate, Josh Stein Realtor can assist you with finding your perfect property and guiding you through the entire process. Please feel free to contact us today for more information.