Minimalist Wedding Dresses: What to Wear for your Intimate Wedding In COVID
The latest COVID-19 pandemic must have changed all your wedding plans, including your guest list, venue, and wedding dresses. The reason being the government is only allowing a gathering of a maximum of 50 people at each event. You can only call the people close to you. Everyone else will be watching the live stream of your marriage. So, it would be best if you keep a good internet connection handy. And everything else would be planned accordingly. Plus, this will change the way you dress at your marriage. As there will be a limited number of people, your wedding attire should look minimalistic while giving out that bride vibe.
If you still have to decide on a wedding dress, you must consider below a few points.
#1 Saree or Lehenga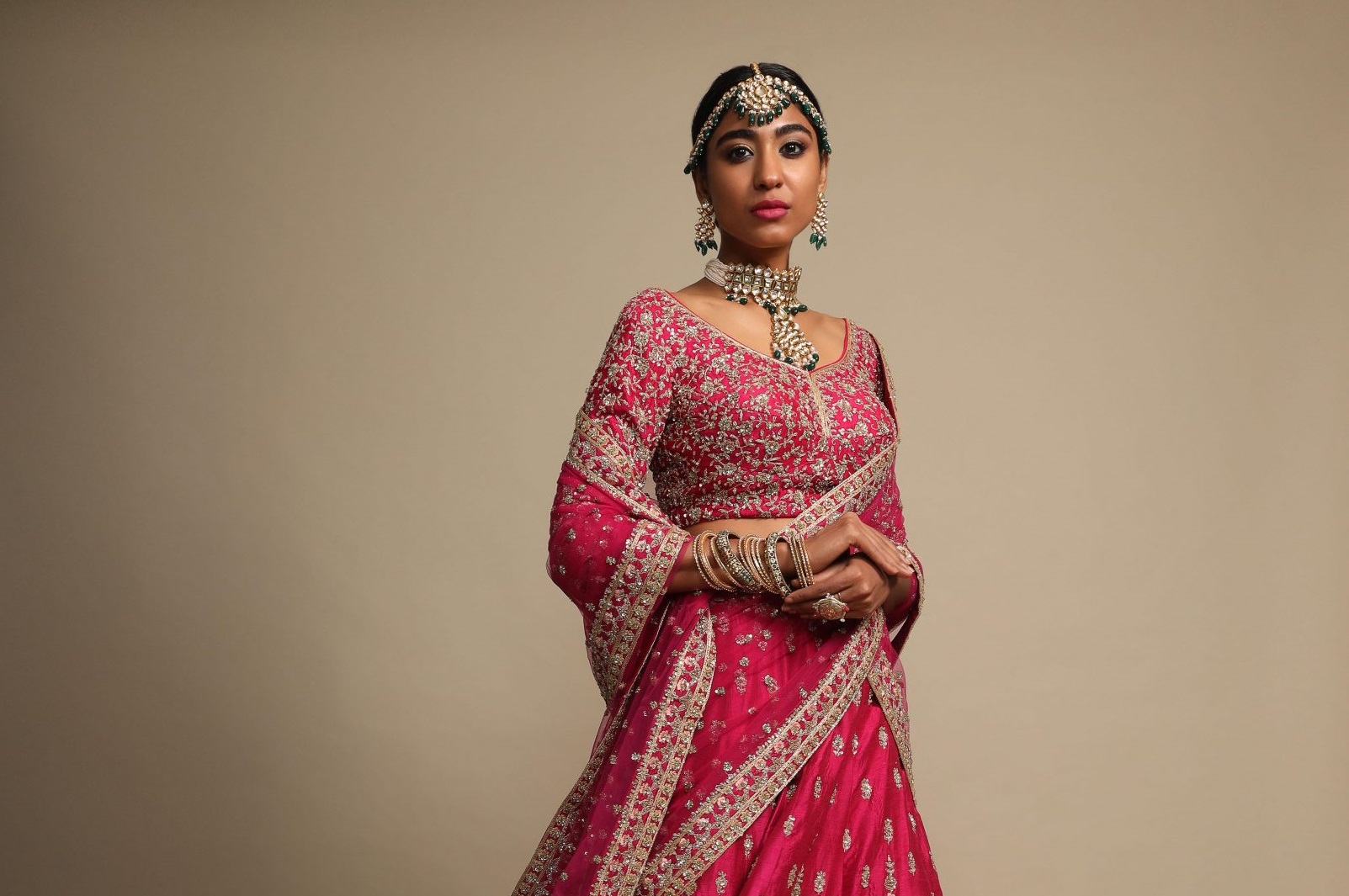 The first thing you should be asking yourself is whether you want a wedding lehenga or a saree. As it will be an intimate marriage, you can try everything under the sun without worrying about the fashion police. Generally, girls are confused among two major options: saree or a lehenga. Both weigh equally when it comes to wedding outfits. However, wedding lehengas will never go out of trend, no matter what. You can wear a lehenga and also then keep it for your reception that will be happening later. People will be happy to see you on the live stream and reality wearing the same attire.
#2 Look for Wedding Sarees
When it comes to wedding sarees, people are often confused among options of its material, draping style and even accessorizing it. It happens because sarees come in different styles, clothes, and work on them. It will help if you look specifically for sarees that will go according to the event and not look too minimal or too extravagant. You can also add some attractive accessories to make your saree appear even more beautiful.
#3 Choose What Will Look Good in Photos
As mentioned above, the majority of people will be attending your marriage online. It will be either through a live stream or photos that will be uploaded later on the internet. So, you have to plan on an attire that will look good on screens. Two things that play the most crucial role in this are:
Color: The color of the dress must compliment your natural skin tone. Plus, it should not be dull or pale.
Cloth: You may think that the images do not capture the type of fabric your wedding attire is made of. However, this is not the case. The high-quality cameras that will be used at your wedding will capture even the smallest of the details. So, you should pick only the best cloth dresses.
#4 A Matching Mask to Your Rescue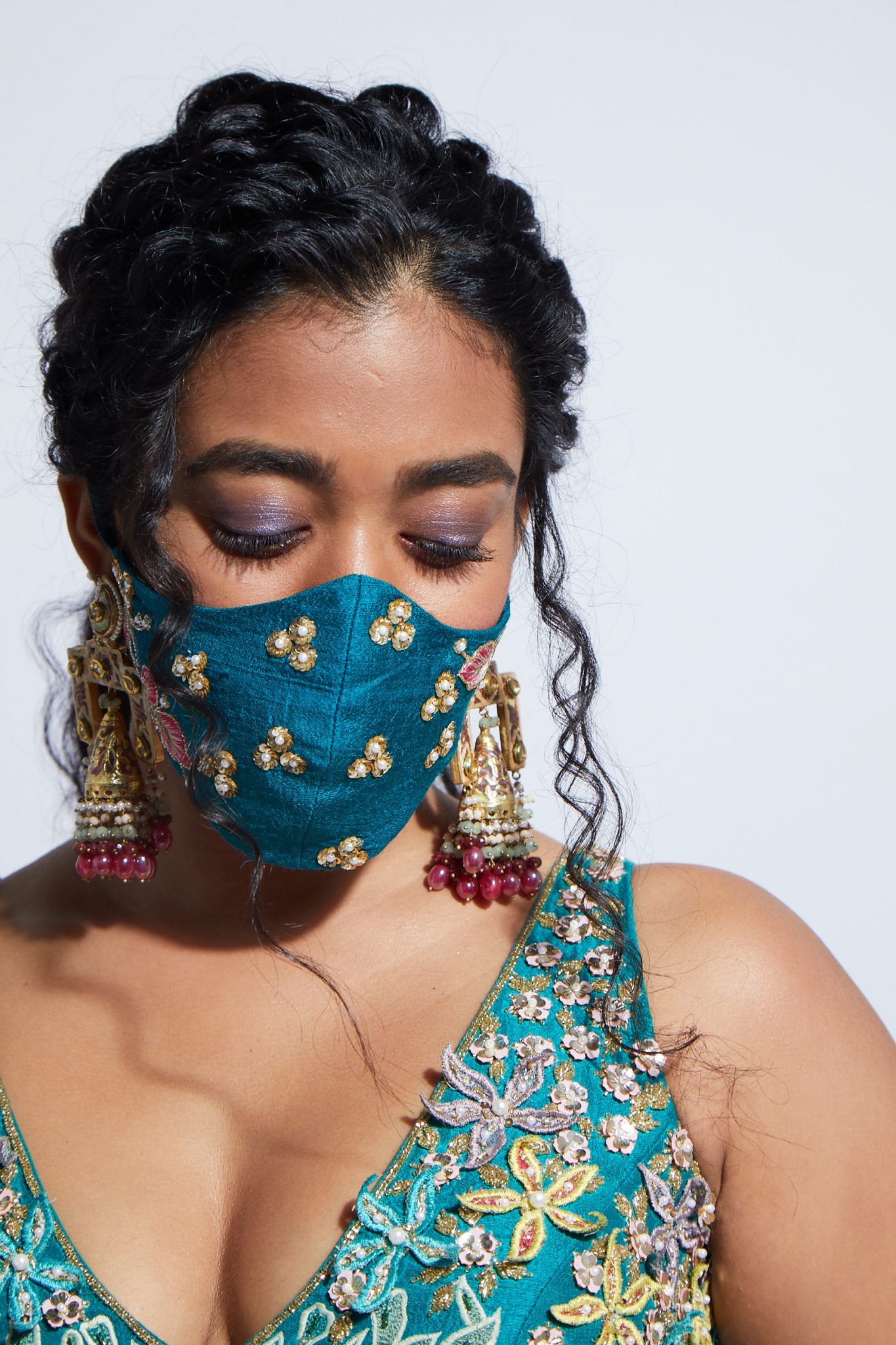 Masks have become a must-have in every attire list. So, it should be included in your dress as well. Get a matching mask with your decided lehenga or saree, and it will complete your COVID Wedding Dress. Today, you can find embellished masks in different fabrics that will be just right for the event.
Browse through some beautiful intimate wedding collection that will help you decide what you should wear on your big day that happens to be in between these hard times. But the pandemic should not stop you from looking trendy at your wedding. So, keep things minimal and classy, to make your D–day even more highlighting. Not just for your guests or even for your groom, you need to look a diva for yourself at your wedding. It's your day, shine on girl!
Tags:
Fashion
,
Wedding Dresses
,
Wedding In COVID