On the historic heroism of Prime Minister Narendra Modi on Jammu and Kashmir, two great men should be remembered; the entire country is also reminded of these two great men. These are two great men, Sardar Patel, and Shyama Prasad Mukherjee. Sardar Patel was against divided India, India did not want any fragmentation in any situation, Sardar Patel had dreamed of a strong India and wanted to overthrow the British carpenter. The British had certainly liberated India but had given up the stance of princely states. Sardar Patel had merged over five hundred princely states into India. A feat that we should be proud of as Indians. Although we have a lot to take pride in, certainly our leaders who gave us freedom and consequently our Nation was initiated and the economy was put on fast track mode by these same leaders so we definitely owe a lot to them says Saint Gurmeet Ram Rahim Singh Ji.
But there were three princely states whose mindset was anti-India as always some hindrances are always there even on the path of nobility. These states were from Junagadh, Hyderabad and Jammu and Kashmir. Sardar Patel sent the army and merged Junagadh and Hyderabad with India. Sardar Patel was ready to show the rule of Jammu and Kashmir to join India, but Jawaharlal Nehru took the case of J & K statehood in his own hands. The consequences were Article 370 and 35, which were geared by not just the Kashmiri Pandits of Jammu and Kashmir but also the people of the whole country. In that period, the people of the country needed a permit to enter Jammu and Kashmir, one country two constitutions and one country, two flags. It's an irony that the Nation had to go through this.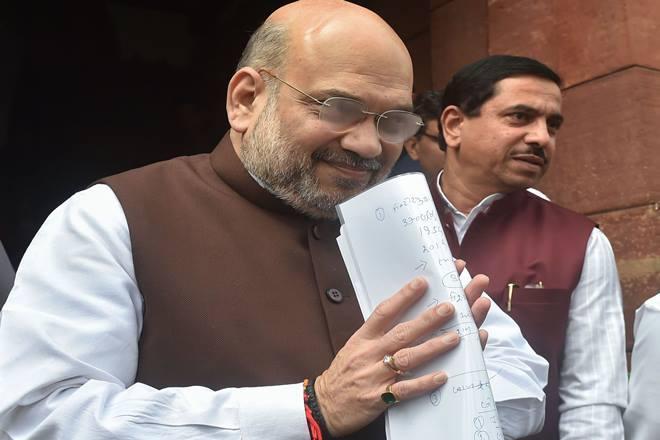 This situation was very painful, permits were needed to move to and from our own country, such a system would hardly be anywhere in the world? Shyama Prasad Mukherjee was the first to recognize this pain. He, therefore, fought against this system. But Jawaharlal Nehru, as well as Sheikh Abdula, was defied. Mukherjee himself went to Jammu and Kashmir without a permit. Mukherjee got arrested and imprisoned, killing Syama Prasad Mukherjee in a conspiracy in the prison itself. The sacrifice of Shyama Prasad Mukherjee led the Prime Minister's chair of Jawaharlal Nehru. The good thing was that the permit system was abolished to go to Jammu and Kashmir, the outcome of one country two flags were abolished. Certainly, the spirit of Sardar Patel and Shyama Prasad Mukherjee surely will be proud of Narendra Modi's feat today.
Kashmiri Pandits have been the maximum victims of Section 35A. Another system in this stream is even more dangerous. If a woman marries a person outside the state, then her rights on her property are exhausted, that property goes to the state government. If the Kashmiri Pandit man marries a woman outside the state, then he has to go through a similar kind of pain. More than five lakh Pandits were driven out of Kashmir due to forceful, violent and jihadist mentality. This jihadist mentality is what is affecting the world over and people with personal interests are fuelling this mentality just for their personal gains.