Sellers find it challenging to continue ranking high on Amazon search results. They research on the internet to find ways on how to optimize Amazon listings to help their store perform better. These sellers wonder how to improve their Amazon listings in order to get a larger conversion rate that will eventually yield bigger sales. Now, one thing's for sure; you need Amazon account optimization for your store.
In order to improve the overall performance of your store, better read on to learn more about how to optimize Amazon listings.
Optimize Amazon listings for your Amazon SEO
More often than not, sellers tend to overlook Amazon SEO. Most people know about search engine optimization (SEO) and relate it with search results on Google. However, SEO may also be applied to Amazon to aid product listings rank higher hence allowing sellers to reach more customers or leads. Then convert them into sales.
People go directly to Amazon when they want to purchase products. They do not waste their time and resources endlessly browsing on Google about what the product is, what features it gives, or even where they could buy it. The digital economy revolutionized everything and made everything easier to access. People who used to go to brick and mortar stores now shop online. It lets them save their time and money from driving to and fro stores and finding a parking spot.
1. Incorporate keywords
Where do sellers start optimizing their listings? First, every seller needs to find the right and relevant keywords and phrases that may be used to help describe their products. Insert these keywords into the product title, description, and even as alt tags for the images. Amazon's algorithm called the A9 algorithm takes into account how the keywords are placed within the listings. It ranks your products higher if the algorithm finds it relevant to the search queries of customers. Of course, the better the keywords, the higher the rank will be.
Now, aside from optimizing the product title. Ensure that you refrain from adding too many keywords on the title as it negatively impacts the ranking on Amazon. Only add the relevant keywords!
After inserting the relevant keywords in the title and other parts of the listings, make sure to follow this process:
Optimize your listings.
Analyze how the performance of your listings.
Remember that after optimizing the product listing for Amazon SEO, make sure to closely observe how the customers behave. Everything is subject to change. Trends vary as well as the season let alone the customers' behavior. Never forget to update your listings!
2. Insert relevant images
What do you think about looking at images whenever you look for a certain product on Amazon? Do you like what you see or do you need more photos? Customers behave differently depending on what sort of pieces of information they see on the listings. Most customers want to clearly see the items posted through the photos. However, when sellers upload or use the wrong photos, it instantly drives customers away. So now, how do customers optimize Amazon listings through images?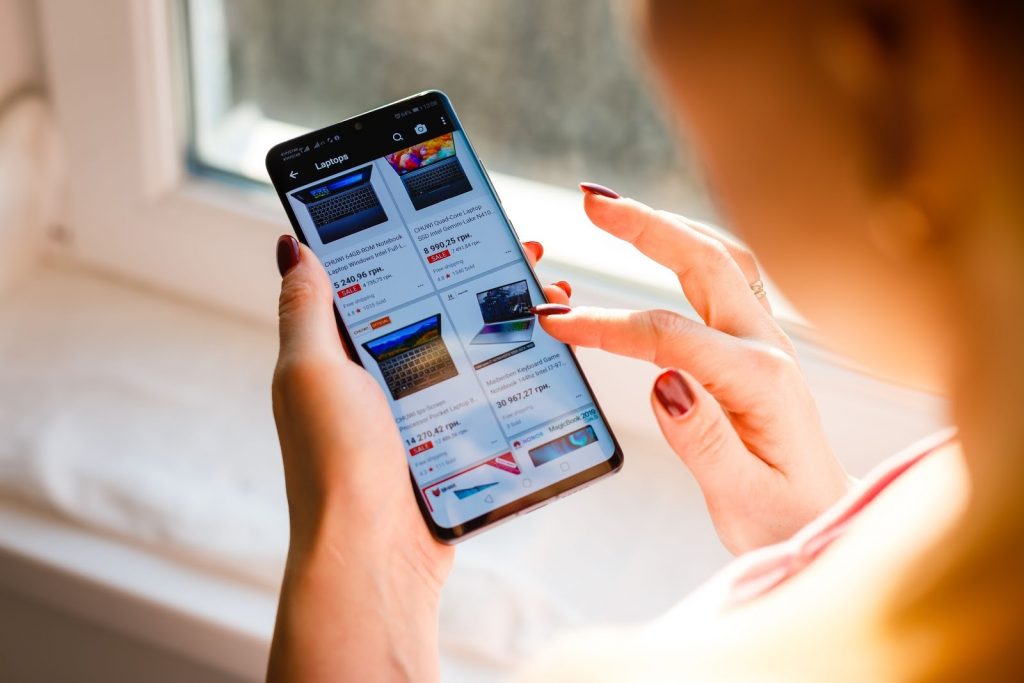 There's a common saying that a picture is worth a thousand words. It's true especially when it comes to products and listings alike. Just a random fact, a human brain processes visual information at around 60,000 quicker than it does with words. With that in mind, it's best to use more visual materials that will appeal to customers and follow your branding.
According to this guide in launching products on Amazon, sellers need to make sure that the images show the products they sell accurately. No filters or other modifications on the images as it may distort the appearance of the product hence, may drive customers away. Remember that more and more people use their mobile devices to browse the internet especially these days. Moreover, with the limited view on phones and tablets, people tend to lean more on visual content rather than read very detailed information. Don't you just hate squinting?
3. Try using more videos
With the rise of stories type of posts especially on social platforms such as Facebook, Instagram, or Snapchat, the video kind of materials paved its way to Amazon as well. Another way to optimize Amazon listings is to include short videos relevant to the product. Most eCommerce platforms these days include a feature that lets sellers go live in order to sell their products. They interact with their customers through comments and even address them through the live video.
Sellers get to give out information quickly using the video as they speak and introduce the product. One thing about creating video content for your products, customers easily access and watch it through their mobile devices. Another thing about videos is, sellers may feature influencers or even their brand ambassadors to demonstrate how the products may be incorporated into their lives.
Just remember, sellers are free to express their creativity in creating their videos!
Note: If you don't know much about video content creation or editing, always seek expert help!
4. Gather product reviews and feedback that will widen your reach
Do sellers wonder how reviews affect customer behavior? It's quite a norm for customers to check the experiences of previous customers when they first used or bought the product. Shoppers find proof that the seller truly ships or sells the legitimate product as described in their listings. However, some sellers include keywords in their listings to improve their onsite SEO however, when it comes to product fulfillment, they fail as the items vary from what was described and shown.
Now, how do sellers get relevant reviews and feedback? Sellers invest on how they manage transactions and order fulfillment to their customers with the hope of them enjoying their orders. Some sellers consider the use of a third-party service that automates the process to reduce the load from the sellers. These third-party services send messages to the customers automatically or through manual setup. Some of these services include Request a Review Automation and Buyer-Seller Messaging.
Product reviews and feedback helps sellers optimize Amazon listings and improve future reorders of the product. From the feedbacks, sellers discover what they need to improve on especially in terms of overall customer satisfaction and order processes.
5. Keep important details in the product description
When it comes to online business development on your Amazon listings, another thing to consider on how to optimize Amazon listings would be creating a detailed product description. Usually, the minimum would be 1000 characters for every product description you create. Customers won't notice it easily but the Amazon A9 algorithm will.
Remember, when you compose your product description, include the features and benefits of the item. Make sure to present it in bullets to ensure readability and to let your customers absorb information easily.
Most customers look closely at the images and the bullets. Paragraphs tend to drive them away and may cause abandonment altogether. Structuring your description may also include high-ranking keywords that will add value to the listing.
Another thing, while formatting the description, you may also use bold and italics to point out unique benefits and features. Doing so captures the attention of the customers quickly.
Takeaway
Composing and creating compelling Amazon product listings entail the art of optimizing it for Amazon's A9 algorithm and for your customers as well. To ensure the reach of your listings and to increase your sales, make sure to follow these tips when you check, review, and update your listings.
Now, are you ready to optimize your Amazon listings?