How to get the most Outsourcing Benefits
The concept of outsourcing is not recent. It has always been considered a great way to lower expenditure on manufacturing. However, along with the growth of businesses, outsourcing has also become a strategic tool that offers a competitive advantage. Read on to know about all the extra benefits of outsourcing that caters to the demands of the prevailing business scene. 
Nearly 300,000 positions are outsourced every year in the US. The popularity of outsourcing is not merely due to the lack of internal experts. There are many various benefits and circumstances that encourage a company to switch to an outsourcing policy.
Not every company needs an in-house team to perform every task. It is much easier to rely on an expert offshore software development team who can be available at request than to hire a team who could be performing only occasional jobs. Outsourcing presents as an option to optimize the workforce. It has, undoubtedly, become the most common practice to cut down expenses and receive the best services in return.
If your company is considering outsourcing, here is how you can reap the most benefits out of this strategy.
1. Look for the Pool of Skilled Resources
Outsourcing gives you access to a wide variety of skilled resources, with services catering to different fields. The rapid advancement in technology has made it significantly challenging for a company to keep up with the required skills to respond to trends quickly. Recruiting highly qualified and experienced IT professionals is not possible in all regions.
Countries such as Indian and Ukraine offer excellent IT support with specializations and can provide you a substantial talent pool to choose from. The market of offshore software development Ukraine offers is on its way to reaching $5.7 billion by 2020. The more experts you can afford in the team, the faster the support would be.
2. Focus On The Essentials
While having access to extensive outsourcing software services is appealing, to keep the system efficient, you also need to identify the elements and tasks most essential for your company to know when to outsource. Companies usually invest in outsourcing software development projects, which are among the most tedious responsibilities.
Delegating the most complex and demanding tasks to dedicated software developers could allow you more time to focus on the things your in-house staff can attend to. It is always best to give attention to core business activities within the organization while assigning secondary functions that require specialized training to outside faculties.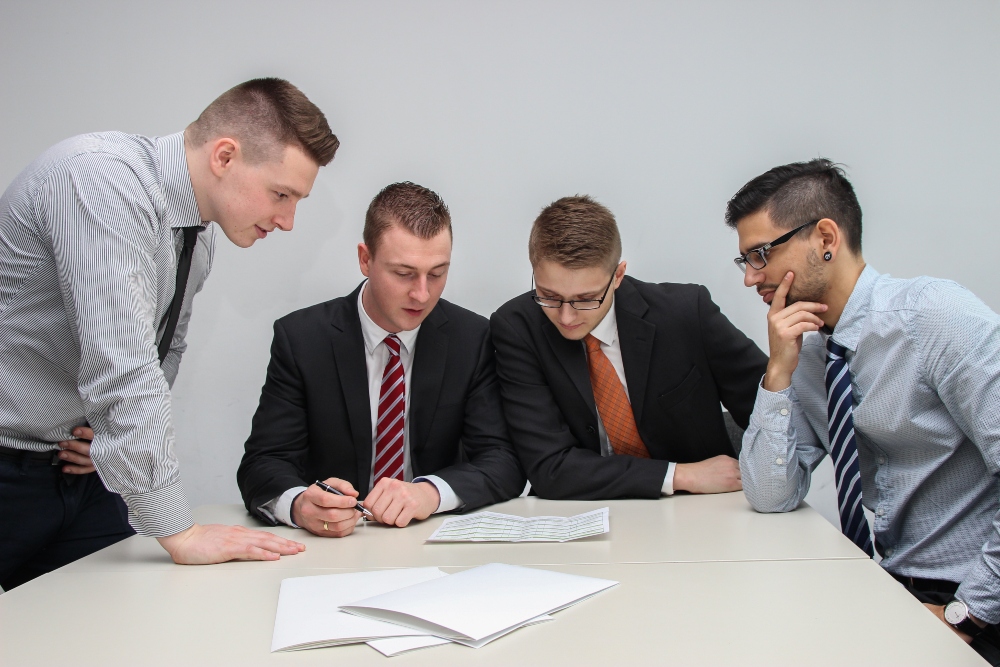 3. Access the Uninterrupted Workflow
The different geographical difference often leads to a time difference, which could be turned into the added benefit of uninterrupted workflow. The working hours of your offshore software development company might be different. Still, it means you would get work is done overnight and a new module ready to set up when you begin your day's work with increased process efficiency.
Moreover, many outsourcing software services have strict policies on working overtime, which will further reduce any expenses that could occur if the issues were handled within your office.
4. Benefits of the Risk Mitigation
Your outsourcing provider would also be sharing the responsibility for every risk. They could point out the risk aspects that you have overlooked. A non-IT company will often find it challenging to extenuate the cybersecurity risks, draining millions to keep the firmware safe and secure. If you hire dedicated programmers with industry knowledge, they can help handle potential risks.
Additionally, in industries such as benefits management, depending on the type of work you outsource, you would also be sharing the reliability of every task. Outsourcing administrational tasks could serve as an additional layer of protection from legal pitfalls.
5. Save on Expenses
Probably the most obvious advantage of outsourcing lies in reduced costs, not only on salaries but also on infrastructure. According to Deloitte's Global Outsourcing Survey, 59% of companies find cost-cutting as the primary reason to outsource. With growth comes the responsibility of more work, and the need to hire more employees to handle it, along with all the necessary equipment to aid them in the process.
Even if you do not hire new employees, the current staff would require training to keep up with the regulations and changing demands. You would be saving a significant amount on salary and benefits annually. You are looking at eliminating the additional training expenses entirely by outsourcing a few functions. It also avoids the need to invest in expensive technology solutions.
Outsourcing, in the majority, presents a win-win scenario for businesses to improve their quality of work while efficiently handling the expenses. It is an excellent economic tool that helps you stay competitive by partnering with reliable provides and boost innovation.
Emma Fishchuk
As the product marketing manager at Qubit Labs, Emma keeps herself posted on the updates of the outsourcing industry. She leads her marketing team, managing an experienced group of writers, SEO specialists, and strategists. She herself is a professional writer, to share her knowledge on technology-related topics on relevant platforms.
Tags:
business
,
outsourcing