Coffee is among the most popular beverages in the world with billions of coffee consumed daily. The high coffee consumption rate makes it necessary to offer this beverage in your restaurant. However, it is very important to mind about how to offer coffee to your customers. People love this beverage for elevating mood. Paper coffee cups are a good idea for serving coffee to your customers. Below is what you should know about using paper coffee cups.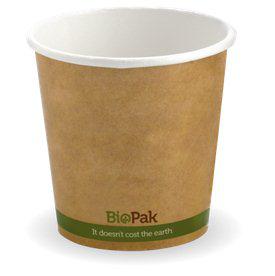 Professional first impression
It is possible to use branded coffee cups to give your establishment a professional appeal. This is a wonderful idea since customers prefer frequenting restaurants with a classy appeal. Branded coffee cups will make your brand stand out from the competition. This is a great idea to create a wonderful first impression of your establishment. It will help customers to associate your beverages with a reputable business. With time, this will promote customer retention leading to higher sales and improvement in your bottom line.
Encouraging repeat purchases
Customers who take coffee to enjoy it at a place of their convenience are more likely to look forward to their next cup. This will encourage repeat customers to flock your café. Consider offering coffee cup trays and leads to allow customers to purchase more than one cup. The lids will help customers to move with their beverage without spilling. this allows customers to reach their destination with their beverage hot as you offered it to them.
Eco-friendly packaging
Using takeaway coffee cups made from paper in your restaurant is an environmentally friendly packaging solution. Paper cups decompose easily and are easy to recycle compared to plastic cups. These cups are made from extracted water and tree pulp. This eliminates the chances of these cups having toxic materials that might harm the environment.
Safe for use
Paper coffee cups are a safer packaging option for hot or cold beverages compared to other options like plastic. Cups made from plastic contain styrene, which might make people using them to become prone to conditions such as depression, loss of concentration, nausea, and weakness. High intake of styrene in plastic cups might lead to cancer, nerve, and liver damage. Fortunately, paper cups don't have styrene making them safer for the environment and customers' health.
Very convenient packaging solution
Storing various restaurant supplies is essential in a restaurant. Apart from being lightweight to transport, paper cups are easy to stack in the store. Additionally, paper cups are lightweight making it easy to carry them even when filled with their coffee. For customers, paper coffee cups are a portable and convenient packaging solution to take their favourite beverage to enjoy from a place of their convenience.
Come in various options
To meet your business needs, ensure to purchase paper cups from a reputable store. This will have a range of options to ensure you select those that meet your requirements. Paper coffee cups come in various sizes and designs to meet your customer needs. You can choose either double-walled or single-walled paper cups to meet your business needs.
Affordable packaging option
Paper coffee cups are quite affordable compared to plastic options. Managing a restaurant comes with various costs including essential business supplies, rent, and staff salaries. Acquiring these affordable coffee cups is an affordable packaging solution. Investing in these will ensure that you lower your overheads to improve on your bottom line. Fortunately, you can make the cost of these cups much lower when you purchase them online from a wholesale store.
Make your business go green
There is a green revolution across Australia. So, every smart business owner should follow suit by playing their part in conserving the environment. Consider using paper coffee cups to make your business go green. These cups are made from 100 percent compostable and biodegradable Kraft paper pulp safe for the environment.
Using paper coffee cups will make your business stand out in the market for lessening the carbon footprint. This will significantly appeal to green-conscious customers to make your business reap more profits. Paper cups minimise material on landfills and eyesore since these cups decompose much faster compared to plastic cups.
Usable for more than coffee
Apart from coffee, you can use coffee cups to serve other beverages in your restaurant regardless of whether cold or hot. You can use these paper cups to serve items including tea and chocolate. Making use of these cups for serving all your beverages will allow the smooth running of operations in your business.
Bottom line
If coffee is the cash cow in your business, you can reap further benefits by offering it in paper cups. These cups are very appealing to green-conscious customers and present your business as green to make it stand out in the market. Luckily, paper cups are very cost-effective and lightweight allowing your customers to move with their beverages safely.