Video blogging may seem like a thing for the young and vibrant millennial generation but it is actually something that even older adults can try. Vlogging can help you earn money as you enjoy your time doing something exciting. With a topic that you really love and some technical skills to go with what you want to do, you will surely be successful in vlogging. To give you a head start, here are some pro tips for you to consider if you want to create vlogs that are worth sharing: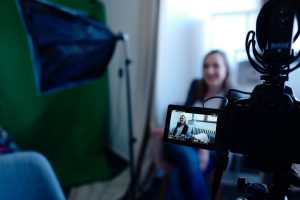 Understand why you're creating the video
Knowing your purpose in creating the video is very important. For you to be able to encourage people to follow your channel, the content of your video should be informative and helpful. This is why you need to be sure about your goal. Whether you want to promote your brand or you just want to create an informative video to help people learn something, you will be guided accordingly if you know your purpose. It will also give you an idea of how to strategize the content.
Be honest and consistent
Honesty and consistency are the two things that can make you earn more followers. In the virtual world, the most important thing that you should show your audience is authenticity. Remember that there are a lot of people who have the capability to produce the video that you are planning to make. You will certainly get more people to view it if you are honest and consistent in what you are doing. How can this be possible? People who are able to determine that your content can be trusted will surely recommend your vlogs to the people around them.
Small wins are better than trash
One of the common mistakes that most vloggers commit is posting a lot of vlogs that do not really matter or do not really make an impact. You should not focus on the quantity of the vlogs that you can publish. Instead of posting trash, why not focus on a specific vlog and make sure that you are making high-quality content. This way, you can be sure that people will recognize your work and this will lead to an increase in views. Eventually, you will be able to earn money from your vlog.
Test your setup and prepare a script or talking points
Your set up is a significant factor that will determine your success in vlogging. Start by choosing the right camera. Only when you have the right gadget will you be able to start and set up perfectly. After that, you should also create a script. This way, you can maximize the time and you will know exactly how to present your topic. Preparing a script will give you a glimpse of the whole thing. While working on it, you will be able to realize the most important things. This way, you will surely create a vlog that is well prepared, well thought of and directly to the point.
The bucketing concept
Bucketing is a concept that is very helpful in vlogging because it can assist you to arrange the records of your video in a logical manner. This is being utilized to distribute your table. It organizes the data and breaks them down into different files. With this, similar records will go to the same place and it will surely easier for you to work. Vlogging also requires some technical skills. To know more about this, click here.
Use Set App to setup your vlog
MacPaw Inc. introduced Set App in 2016 to provide access to developers. This is a subscription-based service and it is paid monthly. As a vlogger, you have to know the latest trends in the industry. This way, you will be able to create a video that will be able to compete with other vloggers.
A posting cadence
Content or posting cadence is very important if you want to get into a higher level of vlogging. With content cadence, you are giving your audience a better view of what they are watching in your video. This is very important because people would immediately leave if they think they do not understand what they are seeing. The flow, the tone, voice, and the context are all important things to be considered when you are working on the content. In content cadence, you have to present your topic in such a way that you are just telling a story. This way, people will be engaged and they will understand your point. There are different questions that you need to answer whenever you are planning to start vlogging. Here are some of the questions that you should be asking yourself:
What does my audience expect?
What topics are they interested in?
How can I help my audience?
The authority video formula
As a video creator or a vlogger, your main goal is to achieve the maximum level of success for the career that you have chosen. If you are asking yourself about the best way to get more views, you should consider the authority video formula which is composed of two things: passion and niche. Your passion should be the same as your niche. With this, you will be able to create a naturally high-quality video. Aside from that, you should also consider using the right keywords. People will be searching for videos that are related to their interest in using keywords. With the right words in your vlog, it will be easier to get more followers.
Vlogging is exciting and it can also help you earn income if you want to.