Ravichandran Ashwin Bags ICC Cricketer of the Year award 2016
Great Achievement by Indian Cricketers in ICC Awards. Another achievement of India in the world of sports and this time it is about cricket. Indian off-spinner Ravichandran Ashwin marked his presence in the International Cricket Council (ICC) Cricketer of the Year yesterday for taking 48 wickets and scoring 336 runs in eight test during the voting period.
Ashwin is the top-ranked test bowler also the third Indian to win the Sir Garfield Sobers Trophy. He also scooped the ICC Test Cricketer of the year award for the period from Sept.14, 2015 to Sept.20, 2016.
Legends, Sachin Tendulkar and Rahul Dravid have already earned this prestige award ICC Cricketer of the year for India.
Ashwin said, with " It is an absolute pleasure to be awarded this great honor."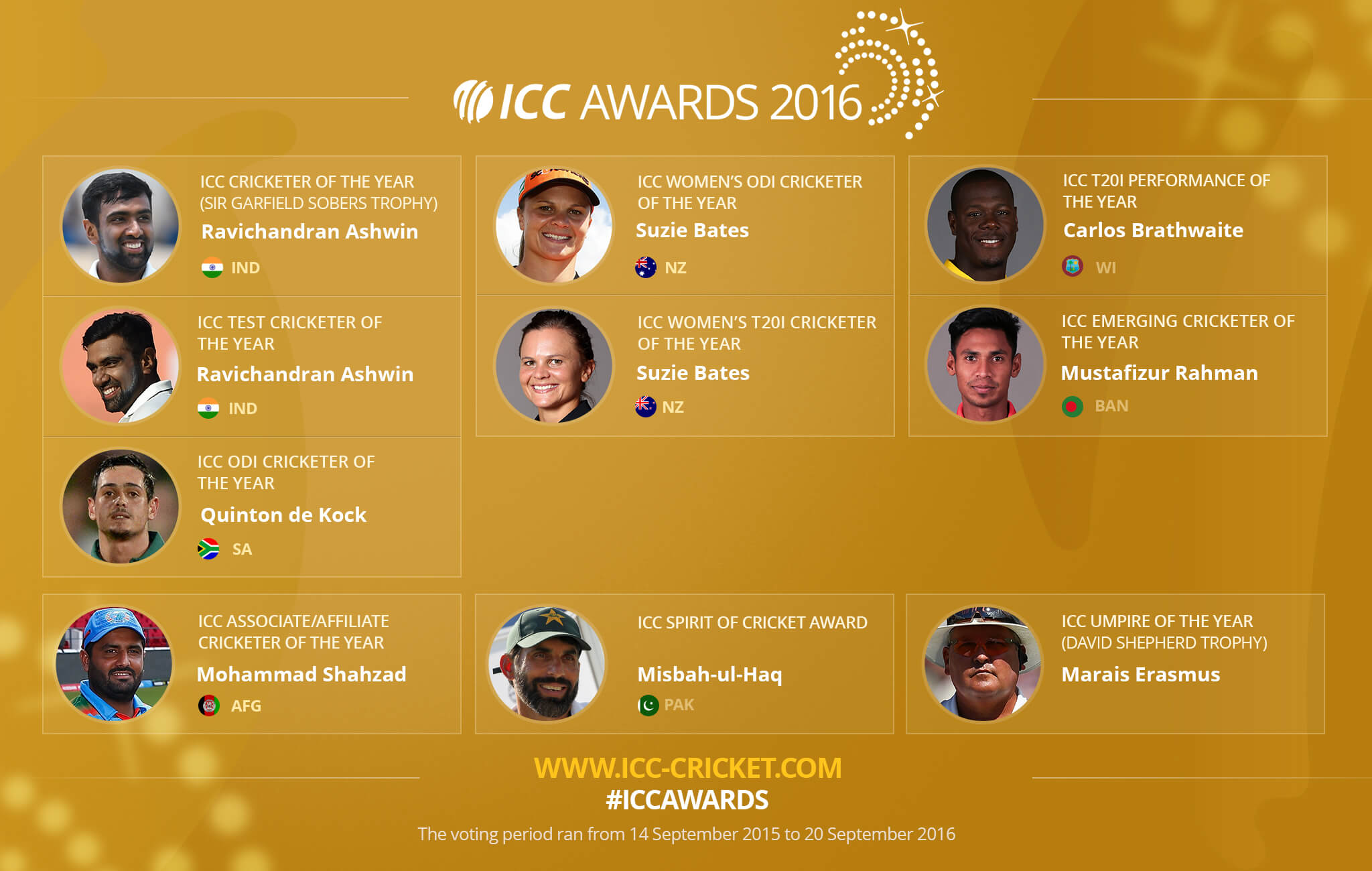 Indian test captain Virat Kohli was named as captain of the ODI Team of the Year.
Mitchell Starc and his team-mate David Warner of Australia are the only players to have been selected in both the Test and ODI team of the Year in 2016.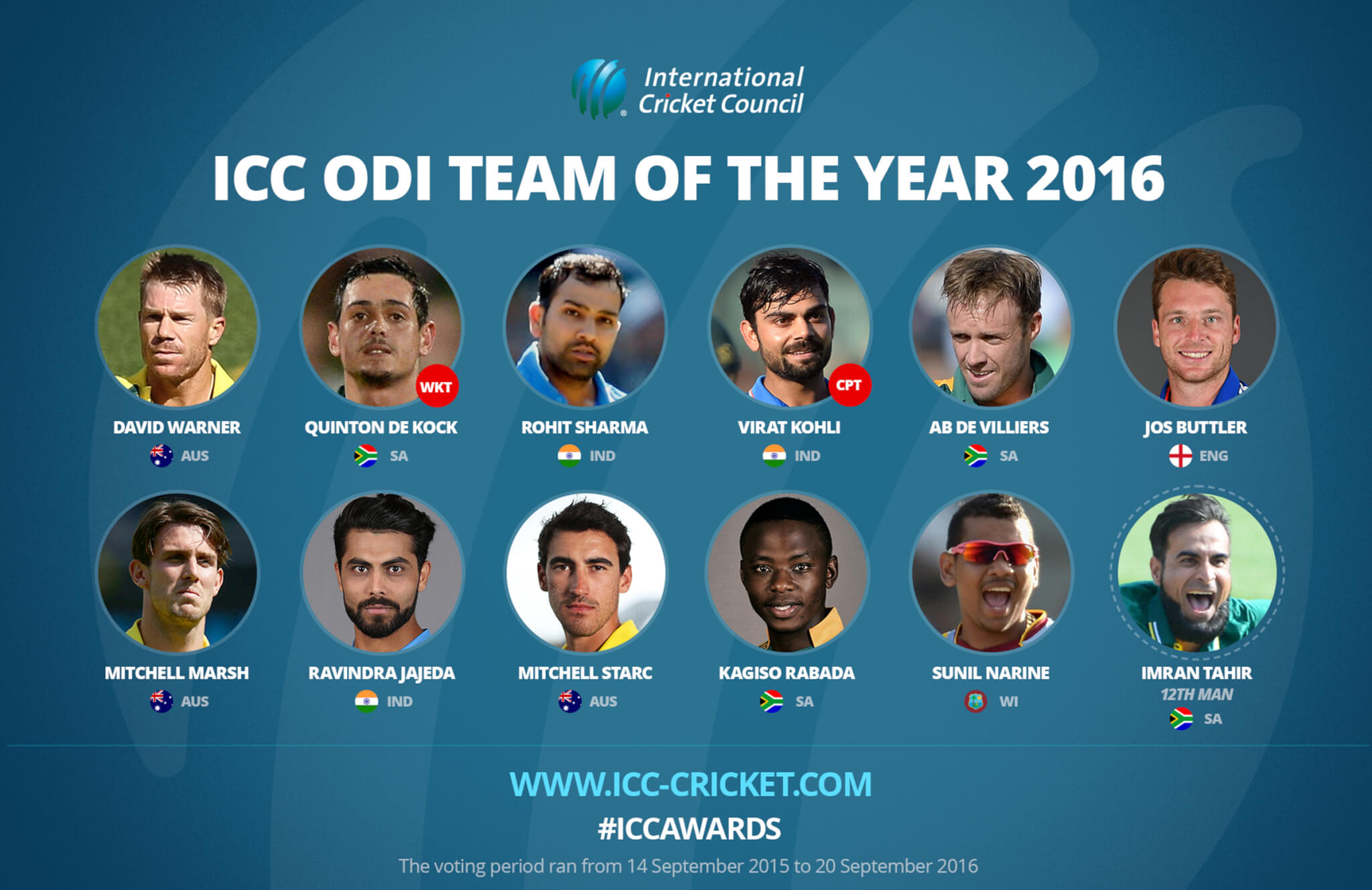 ODI Player of the year award grabbed by South Africa wicketkeeper-batsman Quinton de Knos while T20 Performance of the Year award won by West Indies'Twenty20 captain Carlos Brathwaite. Earlier this year, Brathwaite was honored for striking four consecutive sixes in the final over against England's Ben Stokes to lead West Indies to victory in the World T20 final
Four England players made the ICC test team of the year, captained by Alastair Cook, with their recent drawn series in Bangladesh and a 4-0 loss in India falling outside the voting period.
Tags:
Alastair Cook
,
Carlos Brathwaite
,
David Warner
,
ICC test team of the year
,
Mitchell Starc
,
ODI Team of the Year.
,
Quinton de Knos
,
Rahul Dravid
,
Ravichandran Ashwin
,
Sachin Tendulkar
,
Virat Kohli