Types of Retail Bags to Match your Business Needs
Retail stores need packaging that suits their products. Packaging solutions come in various types, sizes, and shapes. It is very important to understand the right packaging solution to match your products. Additionally, ideal packaging for your products should encourage more sales to give you good value for money. Here are types of retail bags to match your business needs.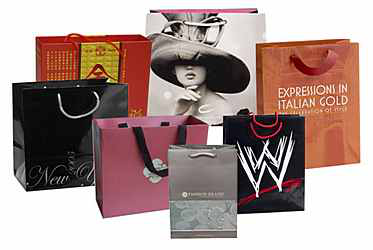 Packaging for the department and retail stores
Kraft paper bags
This is the most common type of packaging in the retail industry. Ideal for department and grocery stores, Kraft paper bags are either white or brown. Additionally, these bags might come with bottom gusset with paper reinforcement. These bags are easy to recycle and can be used multiple times making them an eco-friendly packaging solution.
Mailing bags
Mail order stores need mailing bags to send small packages and important documents. These bags come with extra protective padding. This makes these bags ideal for shipping fragile items. Using mailing bags allow your products to reach the customers in great condition. These bags come in different styles and sizes. You can order them branded to make your packages stand out.
You can get customized retail bags of this type for the safe delivery of your products including jewelry. These bags come with different capacities to carry bulky and lightweight items. Envelope style mail bags are essential for delivering items purchased from your online store. This decent packaging comes with a self-adhesive strip to make sealing easy. Additionally, the bags come with a thin inner cloth to limit the chances of a tear.
Packaging for baked items
Pinch bottom bags
These bags come with a wide top design making them remain open for easy loading. Pinch bottom bags have a tapered end, greaseproof lining, and envelope-style seal. This makes these bags ideal packaging for bakery products for the ability to preserve freshness. These bags are ideal for medium and heavyweights and the stable bottom allows making an attractive display on the shelf. Pinch bottom bags are supplied with step finish for heat sealing or flat top for sewing by customers.
Bakery bags
Designed particularly for baked products, these bags come with a wax paper and glassine linings. This makes the bakery bags to preserve freshness and taste of items including cookies, bread, and coffee. These bags come in various sizes and shapes including those in tiny L-folder form for working like an envelope when packing cookies.
Lunch carrier packaging
Stand-on-shelf bags
Popularly known as S.O.S bags, these are a popular choice for carrying lunch. These brown bags are ideal for treats, drinks, and food. Additionally, these bags are also available in a variety of other colors to give your packaging a modern flair. S.O.S bags are strong with a top handle for children and office workers to carry their lunch with ease.
Packaging for gifts
Euro tote
These are a sophisticated version of S.O.S bags. Euro tote bags are ideal for high-end retail. You can order these bags branded with your design and logo. The bags come with glitter embellishments and ribbon handles making them a wonderful solution for gift packaging. These bags are durable and reusable while allowing brand visibility.
Vogue bags
An elegant alternative to using plain paper bags, vogue bags come with fun tissue paper. These bags also have handwritten cards tucked inside for customers to write their messages. This allows taking gift wrapping to another level. These spacious and large bags are reused multiple times. You can have them branded to enhance customers' gift-giving experiences.
Packaging for party favors
Merchandise Bags
Customers enjoy carrying their purchases in these dependable and stylish bags from retail stores. Merchandise bags are customizable to add a personal touch to match any business regardless of size. This makes these bags an eye-catching solution for party favors. These bags are petite and cute without compromising strength and reliability. You can package a variety of products in these bags without worry about safety and protection.
Using merchandise bags makes the organization convenient and effortless. You can order these bags customized to bear your company details. These bags come in various sizes and designs to match a range of products. Merchandise bags come in a range of colors to boost your personalization effort and you can use these bags to ship products too.
Recycled bags
When looking forward to making your business go green, using recyclable retail bags is a wonderful idea. These are ideal for e-commerce with a significant benefit of reducing your carbon footprint. This type of bag is from environmentally friendly materials to make your brand go green while the customer can reuse them for other purposes.
These bags are from recycled paper pulp that limits deforestation. Modern manufacturing methods allow making these bags from paper trash with similar quality as those made from paper pulp. Recycled bags come in various sizes and designs to allow selecting the right one for your items. This allows your business to become green and more appealing.
In a nutshell
Every retail business depends on packaging. I hope the guide above has helped you understand the best packaging solution to match your business needs.
Tags:
Business Needs
,
customized retail bags
,
eco-friendly packaging solution
,
Packaging solutions
,
Retail stores