Are you tired of feeling overwhelmed by your workload? Do you find yourself drowning in endless tasks and deadlines? Fear not, for the latest technology in Artificial Intelligence is here to save the day! With AI websites, you can streamline your workload and make your workday more efficient and productive.
Say goodbye to the monotony of mundane tasks and hello to more time for creativity and innovation. In this article, we will introduce you to five state-of-the-art AI websites that will revolutionize the way you work and help you reclaim your time. Get ready to say hello to your new AI-powered work assistants!
Jasper
Jasper your personal AI website for all your writing needs! With Jasper, you can effortlessly create a wide variety of content – from blog articles to social media posts, website copy to marketing materials. Not only that, but Jasper also supports your creative writing tasks, such as crafting poetry, stories, and lyrics.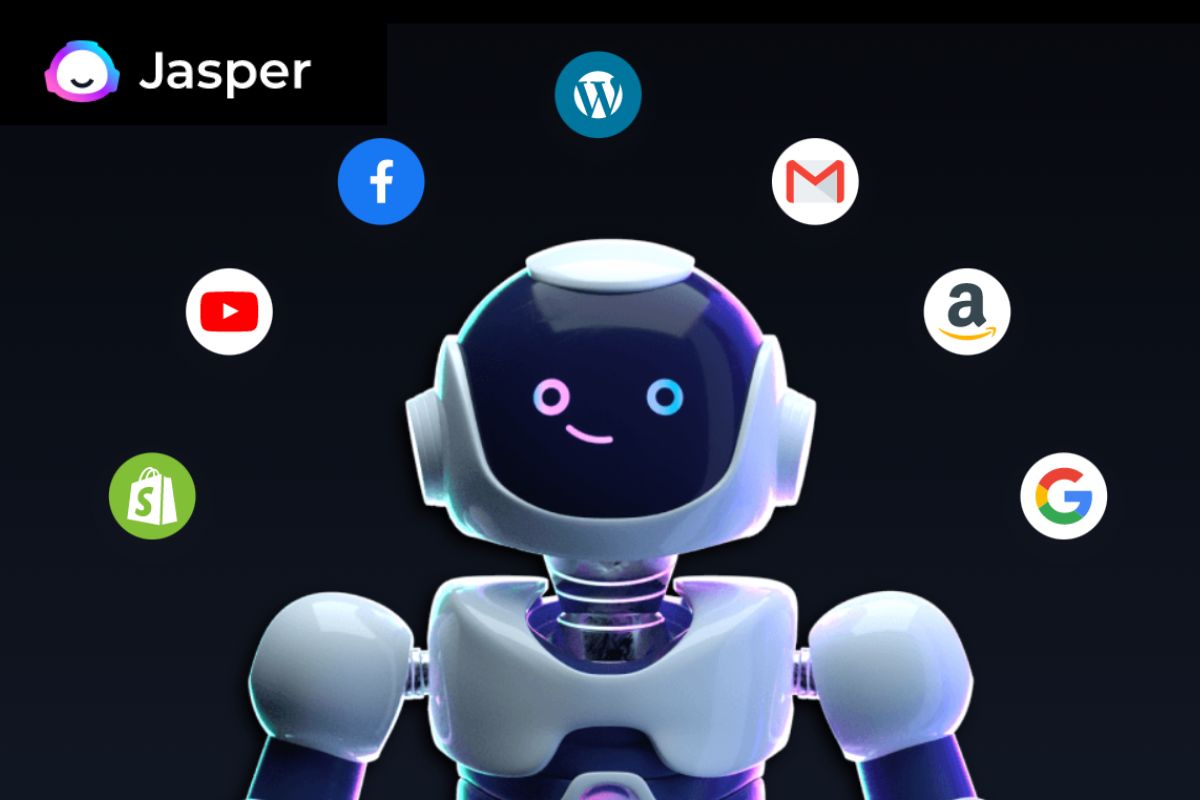 Jasper is the perfect writing assistant for anyone who wants to produce better content in less time. Whether you're a content writer, freelancer, small business owner, or marketer, Jasper has got you covered. Featuring a beginner-friendly interface and over 50 tools and templates for all your writing needs – including the powerful PAS and AIDA frameworks – Jasper makes writing feel like a breeze.
You'll be able to create high-quality output quickly and easily. And with support for over 25 languages, Jasper is truly a global writing partner that can help you reach a wider audience. So why wait? Try Jasper today and see how it can transform the way you write!
Midjourney
Looking for a magical way to turn your words into stunning digital art? Get to know Midjourney, one of the best and most widely-used AI-powered image-creation platforms out there. With Midjourney, you can create amazing images and artwork from plain text, without any design skills.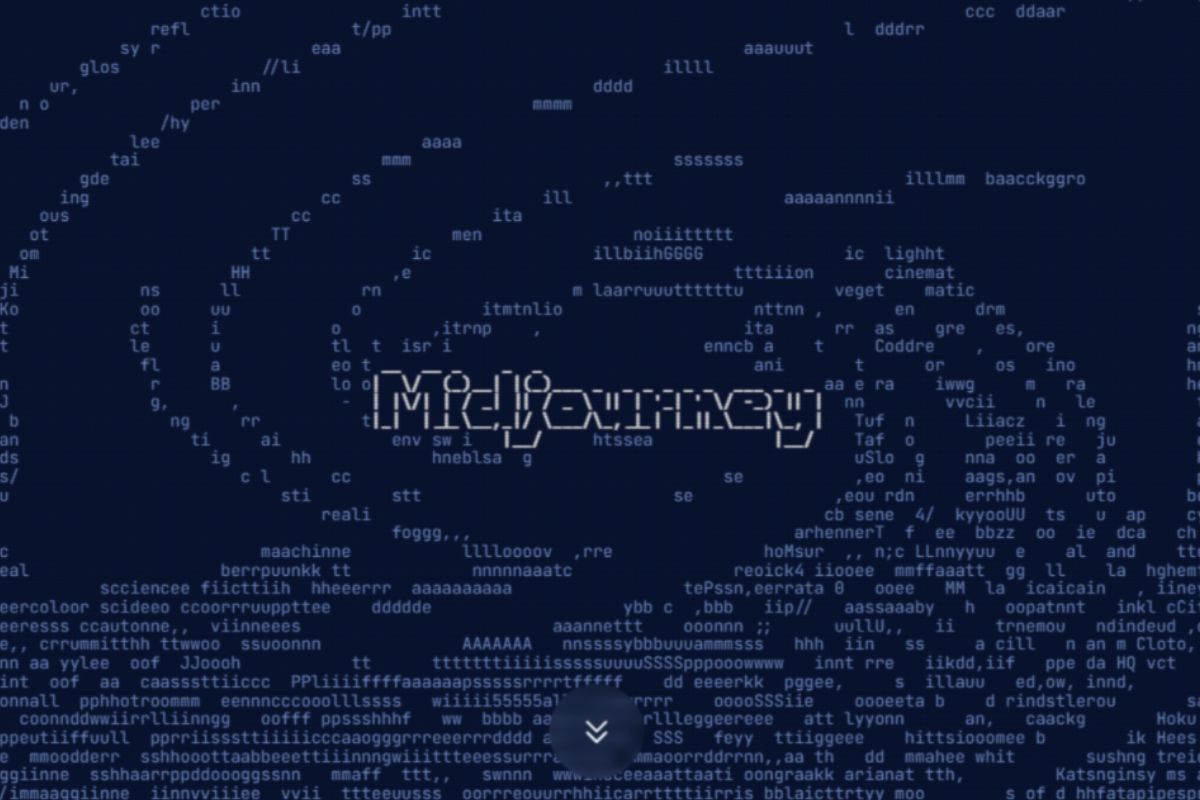 Simply enter your text prompts and let Midjourney do the rest. It will produce a series of high-quality images based on your description, ranging from backgrounds, realistic photographs, paintings, 3D illustrations, logos, and much more. The possibilities are endless, and the results are breathtaking! While there are many AI image generators out there, Midjourney stands out for its fast and high-quality image generation.
It can produce many pictures simultaneously and build AI images for a number of tasks, including text-to-image and image-to-image conversion. But what makes Midjourney truly unique is its flexible customization options. The created AI graphics are highly customizable, making them an ideal resource for anybody looking to add a creative flair to their work, including designers, marketers, content makers, and the like.
You may use Midjourney to make beautiful images for your website, social networking, or promotional materials. Try it out today and unleash your creativity with this powerful AI image generator!
Beautiful.AI
Gone are the days of dull, uninspiring presentations! Say hello to Beautiful.AI, the revolutionary AI-powered presentation tool that takes your content to the next level. With Beautiful.AI, creating stunning presentations has never been easier or more enjoyable. All you need to do is input your text, and Beautiful.AI will work its magic by generating beautiful presentations for you automatically. No more tedious manual editing, no more hours spent on design, just effortless and impactful presentations in no time! Beautiful.AI has a plethora of high-quality presentation templates that you can tailor to your specific needs.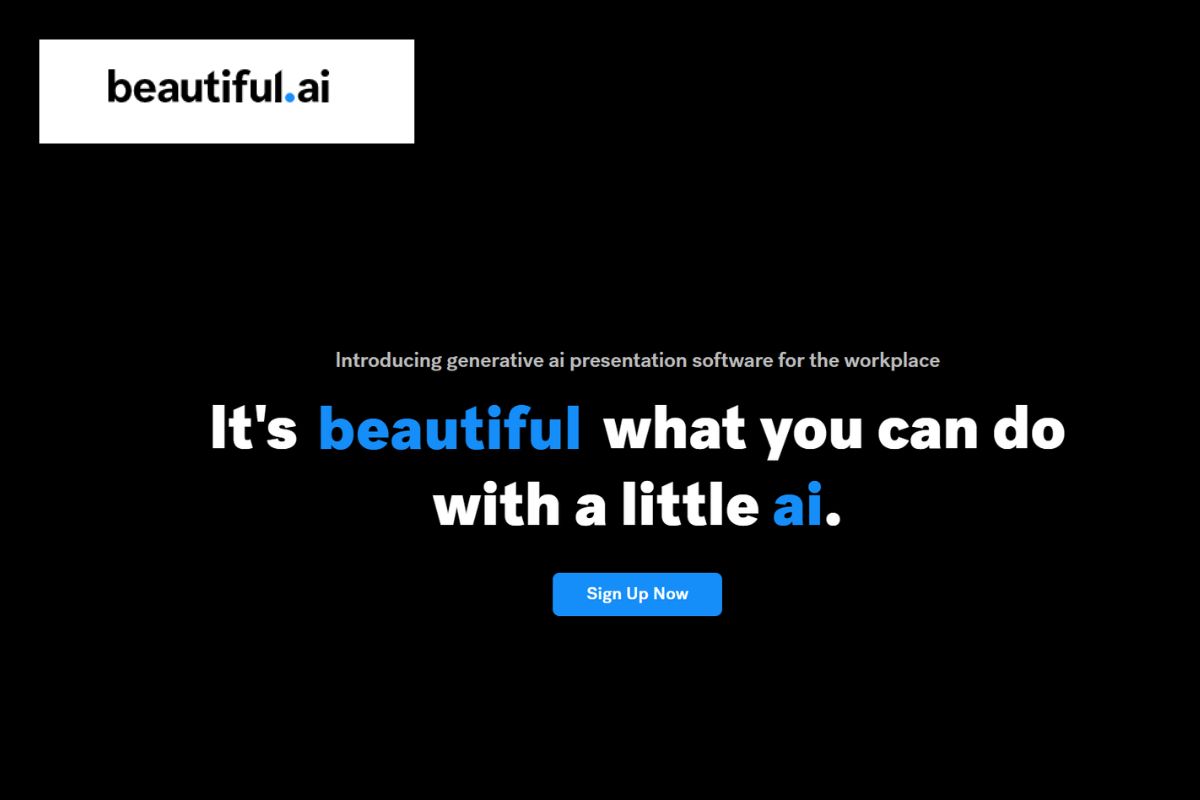 You may use any of the millions of stock photos, icons, or videos available to you without having to pay any kind of licensing fee. But Beautiful.AI isn't just about making your presentation look good, it's also about making it smart. The tool's smart AI features like automatic layout design, smart resizing, and content suggestions ensure that your presentation looks polished and professional.
Moreover, Beautiful.AI provides data analytics that can help you track the performance of your presentations and improve them over time. And if you want to collaborate with others or integrate with other tools, Beautiful.AI supports popular collaboration and integration platforms like Slack, Monday.com, Dropbox, and PowerPoint.
In short, Beautiful. (AI) changes the game for everyone who wants to quickly and easily make interesting and successful presentations. So, why settle for subpar presentations when you can make stunning ones with Beautiful.AI? Try it out and see for yourself!
Soundraw
If you're a filmmaker or content creator, you know how much music can do for the mood and intensity of your project. Sound Raw is an artificial intelligence music creation tool that may assist you in quickly and easily producing an appropriate musical backdrop for your work.
No prior musical experience is required to use Soundraw because of its intuitive design and straightforward controls. You can select the mood, genre, and length of your desired music and let Soundraw do the rest. The tool uses advanced AI algorithms to create custom tracks that fit your specifications and can even adapt to changes you make on the fly.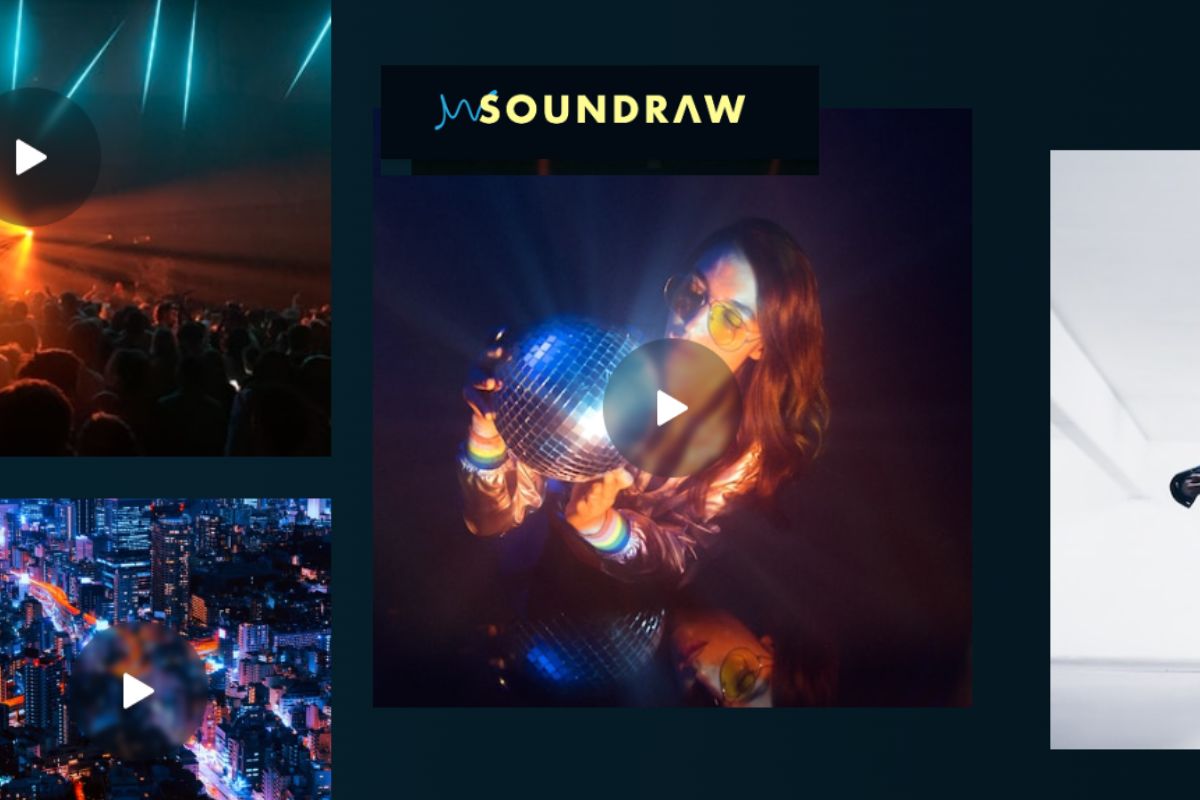 Not only is Soundraw fast and efficient, but it also delivers high-quality audio output that rivals professional musicians. You can make as many changes to the music as you like, or just use it as is. Whether you're creating a video, a podcast, or a presentation, Soundraw is an invaluable tool for adding the right musical touch. It's simple interface and AI-driven composition means that you may have the music you need for your project up and running in no time.
Trip notes
Looking to plan your next vacation with ease and efficiency? Look no further than Tripnotes, the revolutionary AI website that takes the hassle out of travel planning. Whether you're a seasoned traveler or a newbie, Tripnotes uses advanced algorithms to gather information about your travel preferences and create a personalized travel plan just for you.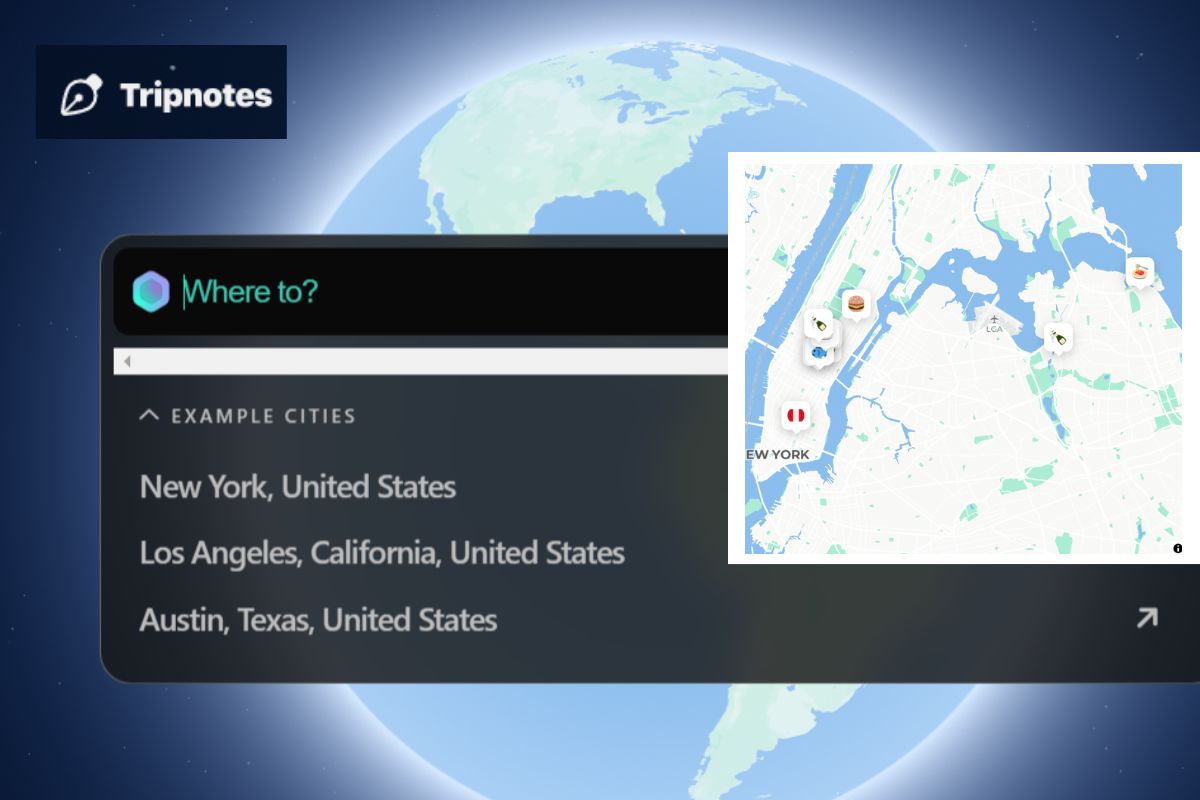 With Tripnotes, you can simply type in your travel plans using natural language and the website will interpret your requests, providing you with accurate responses and suggestions. With its built-in partnerships with other booking services, you can reserve flights, hotels, and tours without leaving the app.
Tripnotes is the brainchild of a team of enthusiastic developers who believe in automating the travel industry and making it more efficient. So if you want to save time and hassle while planning your next adventure, give Tripnotes a try and experience the future of travel planning today!
Bottom Line
In conclusion, AI technology has revolutionized the way we work, and the five cutting-edge AI websites discussed in this article are proof of that. From writing assistants like Jasper to presentation tools like Beautiful.AI, from music composition tools like Soundraw to travel planning websites like Tripnotes, these AI-powered tools have made our work lives easier, more efficient, and more enjoyable.
With their advanced algorithms, user-friendly interfaces, and flexible customization options, AI websites are truly streamlining our tasks and helping us be more productive. So, whether you're a content creator, marketer, small business owner, or traveler, these AI websites are worth checking out to see how they can transform the way you work.