Choosing the Right Dancewear Product and Material
Dance has a unique language of its own. Tranquility and peace that comes with dancing is incomparable. Dance is not only a talent but the expression of our body through this art. Dancer, be it a small-towner or a successful star, has to be passionate about her makeup and attires. Make up and costume for dance may largely vary from one type of dancing to another and choosing the right one is really important for creating the right ambiance and authentic artistic approach.
To be more precise, dancers and performers prefer a certain type of material or dress that would suit their dancing style and especially that can facilitate their body movements. Dancers are found very specific about any product they choose, from make-up to shoes, etc. so you have to be particular about it if you are planning to make your dancewear. However, there are certain materials that are considered a big "NO" in the dancing world. We have made a list of some dancewear product and materials that a dancer like you should never prefer for a performance as well as we have listed the best option of costumes you will love to flaunt into.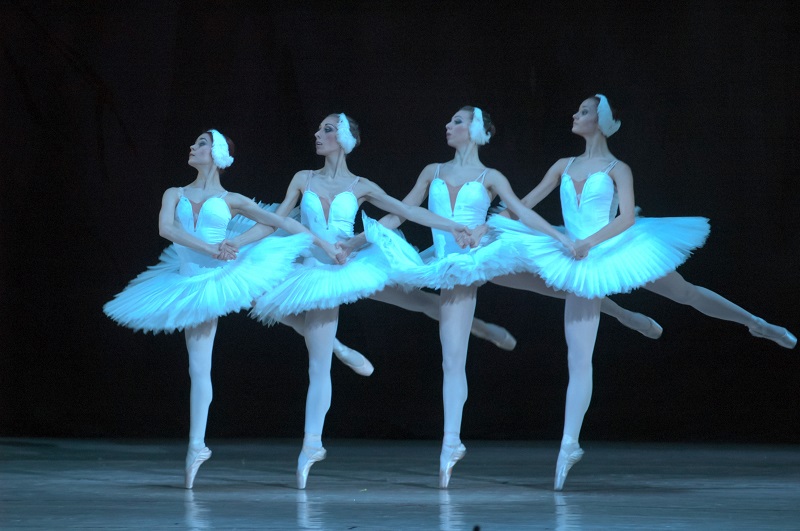 Let's focus on shoes for dancers. Though they might not seem that big a deal to you, but wearing the right shoes is very important. When you dance, you twirl, move, bounce, and swirl at random. It is important that you do this without getting slid or tripped. It is better not to wear shoes that might be fatal to your dancing legs. Some examples can be flip-flops, tennis shoes, wedges, heels, etc. Try wearing heels with straps if you are that comfortable with heels. You can also try some pumps which are low. But what would be the best perhaps is wearing the ballroom dancing shoes. They will give your toes a pointy edge that makes your dancing posture gracefully flamboyant.
Next comes the selection of lowers. Dancing requires full, bubbling movements which any party-wear (non-dancewear product and material) or formal would hinder badly. Instead, you should wear skirts or dresses that are body-fitted. This is because when you dance your legs are moved in open and close movements repeatedly. You don't want to worry about your butt peeking out. This kind of gesture may looks a bit shabby and uncomfortable to watch. There are some standards you need to maintain even while dancing. Additionally, you have to avoid wearing jeans and sportswear you usually use in your gym. People may have a misconception about workout clothes can be used as dancing clothes, but it is not. People wearing slacks and skirts instead of gym clothes look much better and professionally graceful while dancing.
When you will buy any dancewear product and material, try shirts that are long enough and do not expose your midriff while you turn or raise or arms. This prior precaution will keep you more gracefully covered. Try getting softer, lighter and flexible fabrics that are breathable enough. The most important thing about wearing any dancewear is that whatever you wear should make you comfortable. If some fabric or clothing style doesn't suit you, don't wear it. Opt for something else but a well-fitted dancewear only.
Not just the clothes you wear, but the materials of the dress should also be chosen wisely. Although dance costumes can be made from any fabric you should prefer fabrics like georgette, stretch-velvet, faux fur, etc. Preferring costumes made out these materials would ease your movements, and these are easy to maintain also.
The clues shared here hopefully will help you in finding the perfect dancewear for you which will look ethnic, graceful, attractive, and budget friendly too. The perfect dancewear will complement your beautiful dance style for sure!
Tags:
dancer
,
dancewear