Rio 2016 Summer Paralympics Games- A multi-Sport Event for Super Heroes
Summer Olympics is over and you all will be wondering why I am writing again for Rio 2016 but this time it is about Paralympics, an international multi-sport event for people who have physical disabilities of any form.  Paralympics generally organized following the summer and winter Olympics and this year Rio is playing host of thousands of disabled athletes.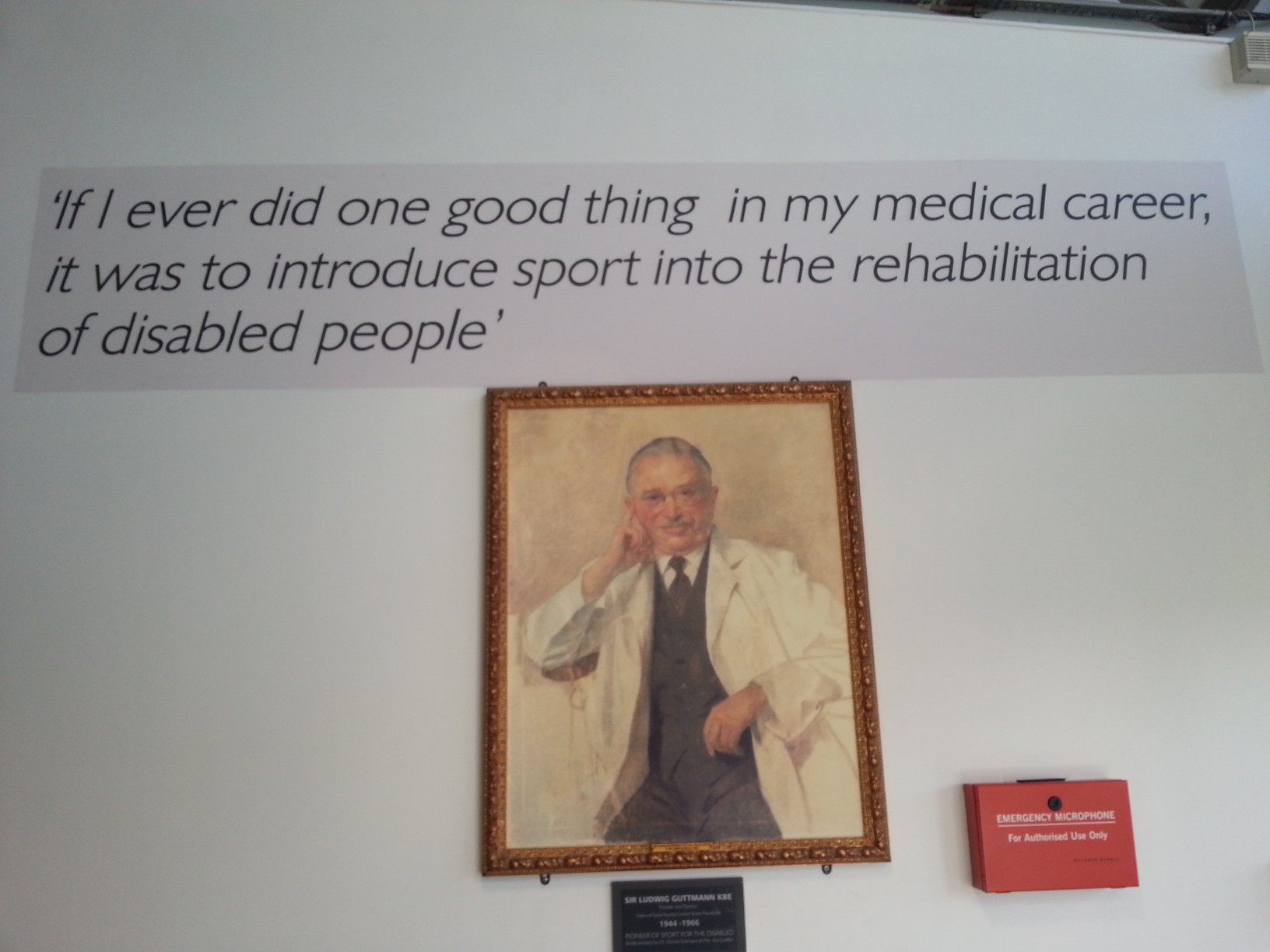 Isn't it a great idea of giving an international platform of competition to those who are disabled, No, I would say those who are differently abled than normal athletes playing Olympics. We must appreciate Sir Ludwig Guttmann who in 1948 planned a sports event including World War II veterans with a spinal cord –related injury in Stoke Mandeville, England. After Four years competitors from Holland joined the Games, and the international Paralympic movement, was born.
If we put a glance on the history of Paralympics then we would know the international Paralympics Committee was founded in September 22, 1989 in Dusseldorf, Germany. This year Rio 2016 Paralympic Games organized from 7-18 September, 2016.
Like Paralympics, we have one more category of Olympics which is known as Special Olympics. The difference between Paralympics and Special Olympics lie in the disability of participating athletes and levels of sports ability. These two are different organizations recognized by the international Olympic Committee.
23 Paralympics sports, 528 events over the course of 11 days of competition will yield 225 medals for women, 265 for men and 38 mixed medals in Rio 2016 Paralympics. Our Indian Paralympics team is also competing in this international sports event.
India's athletes are also taking part in events such as club throw, javelin throw, high jump and shooting. Here is the list of 19 athletes who will represent the nation in Rio:
Amit Kumar Saroha – Club throw
Devendra Jhajaria – Javelin throw
Mariyappan Thangavelu – High jump
Sundar Singh Gurjar – Javelin throw
Dharambir – Club throw
Deepa Malik – Shot put
Karamjyoti Dalal – Discus throw
Ankur Dhama – 1500m
Basha Farman – Powerlifting
Rinku – Javelin Throw
Narendra Ranbir – Javelin Throw
Suyash Narayan Jadhav – Swimming
Virender Dhankar – Shotput, Javelin throw
Rampal Chahar – High jump
Sandeep – Javelin throw
Sharad Kumar – High jump
Pooja Rani – Archery
Naresh Kumar Sharma – Shooting
Varun Singh Bhati – High Jump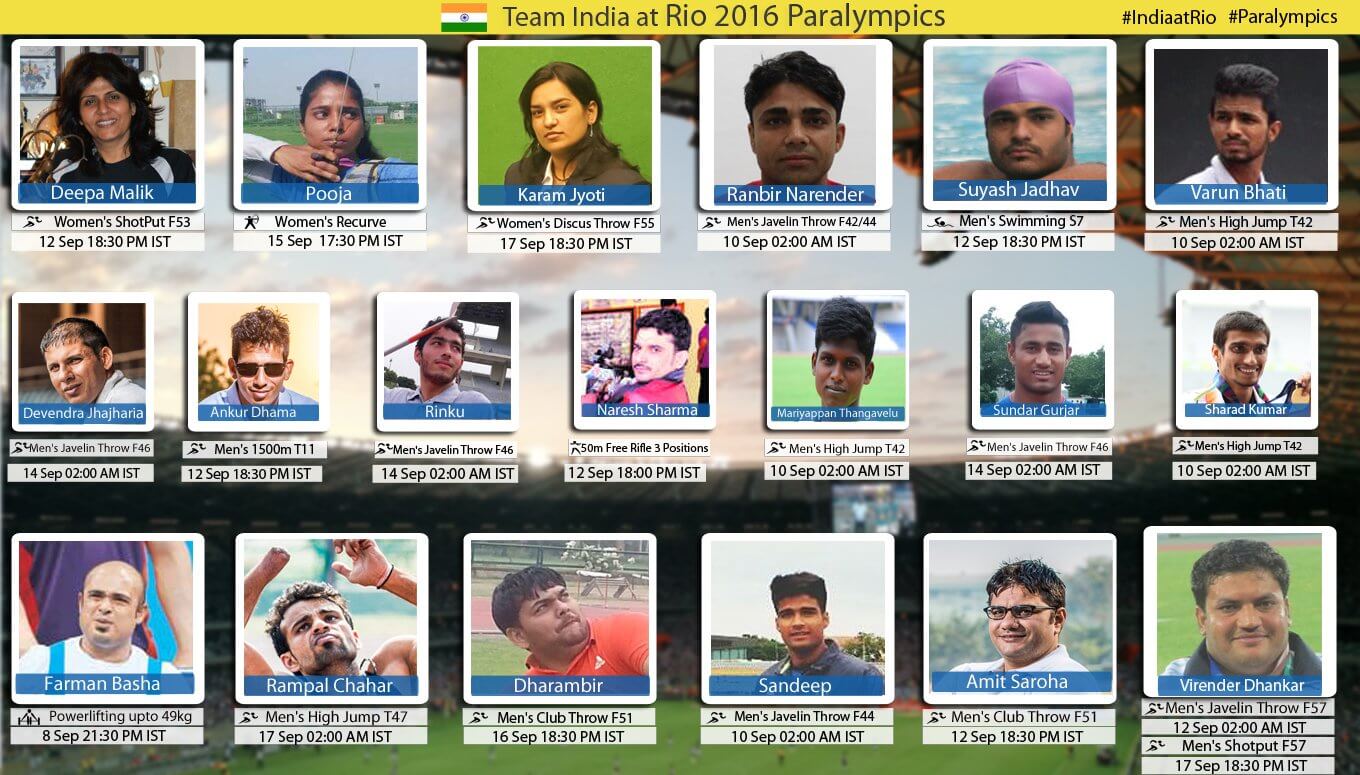 Till now India has won 3 medals in Paralympics, which is a great achievement for Indian athletes. Our differently able athletes have marked their presences in the game.
| | | | | |
| --- | --- | --- | --- | --- |
| Medal | Name | Sport | Event | Date |
| Gold | Mariyappan Thangavelu | Athletics | Men's High Jump F42 | 9 September |
| Silver | Deepa Malik | Athletics | Women's Shot Put F53 | 12 September |
| Bronze | Varun Singh Bhati | Athletics | Men's High Jump T42 | 9 September |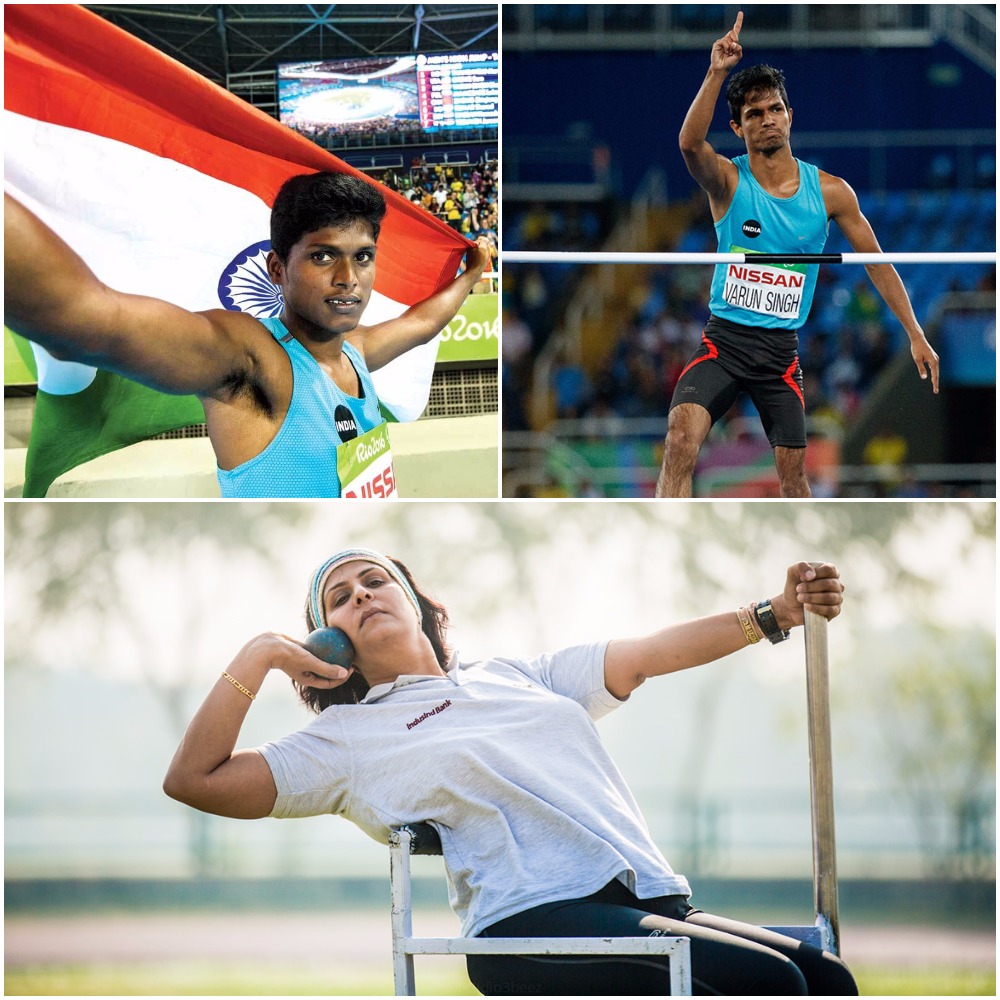 Our heartiest congratulation to all three athletes who won medals for India. They have converted tragedy into triumphs. We salute all athletes of Rio 2016 Paralympics who have proved to the world that they are not disabled, they are differently abled.
We wish Indian super heroes clinch more medals in the coming events of this excited tournament. Stay connected with allperfectstories.com for more interesting news of Rio 2016 Paralympics.
Good Luck!!!!!!!!!!!!! Team India.
Tags:
Deepa Malik
,
Indian 2016 Paralympics team
,
Ludwig Guttman
,
Mariyappan Thangavelu
,
Paralympics
,
Special Olympics
,
Varun Singh Bhati