SEO 101 For Startup Founders — Basics of SEO for a New Website
You've successfully launched that award-winning website that looks like the best thing you've ever seen in your entire life. And you're waiting for the whole world to start storming your space. But where's everybody? Relax, we've got you. With a few tips from SEO and ORM expert, Let's start from the basics. You can't drive traffic to your website, no matter how great it looks, if no one can locate it online.
According to 99firms statistics, Google processes about 2 trillion searches every year. So people search for stuff on the internet day in day out, but no one still finds your site? How so? Well, SEO is the solution to this dilemma.
What is SEO?
Simply put, Search Engine Optimization (SEO) is a marketing strategy that focuses on improving your website by growing its visibility for relevant searches. The more you increase the visibility of your pages in search results, the higher your chances of getting the attention of your audience—both current and potential customers.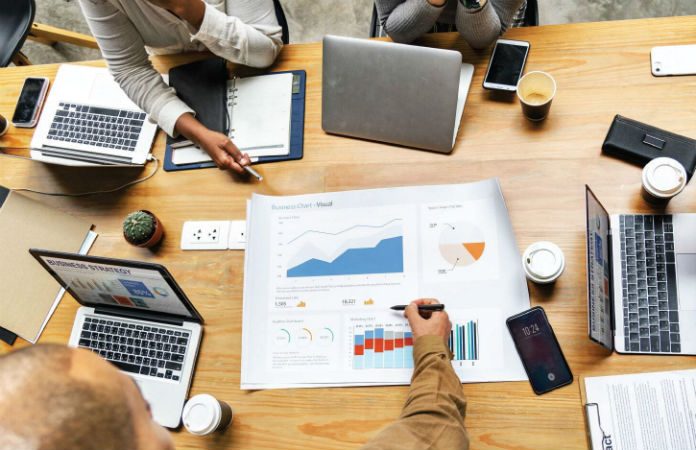 Why SEO?
According to research conducted by well known SEO expert, Alan Safahi, there are over 3.5 billion searches on Google every day. 93% of experiences on the internet today are sparked off by searches on the internet, and content on the first page of Google receives 33% of all search traffic for that query!
With statistics as staggering as these, there's no doubt SEO is an important tool for startup founders. "If you're ever going to land your content on the front page of Google and generate as much traffic as you desire, you must do SEO right" says Alan Safahi.
Basic SEO Tips
Know what your audience is searching for: This is called Keyword research. Anyone going online to search for one thing or the other is definitely not going on an endless hunt. No one wishes to spend an ample amount of time looking for the same thing. So, once you are able to locate the most searched for words (keywords) by your customers, you're good to go. Include these keywords in your content and watch your pages rank highly on Google search results.
Add internal links: Internal links are links you include in your content to direct visitors to other pages. How does this work? You connect your page with some other pages with content relevant to what you're discussing. Search engines use bots to analyze content on your site and the context of connected pages. This determines how your site is ranked on the engine.
Get external links: While internal links lead your site's content to another's, external links lead others to yours. Basically, external links prove that your website is connected to other high-ranking websites on the internet. If, for example, your site is all about sofa making, you should look at getting a link from a renowned source rather than a new sofa blog.
Leverage SEO plugins & Tools: Your SEO drill is incomplete without the WordPress plugins and tools. seo, SEO plugins, Tool