Whether you're planning to update your interior or want to change the decoration of your space, the energy-efficient decor is a great option. In addition to making your space reflect your style, make decor choices that help your home become more environment-friendly.
An energy-efficient home is not just a trendy concept but something that is a need of an hour too. 
Here are seven energy-efficient home decor ideas for your lovely heart stone.
Take a look!
Be energetic with wall colors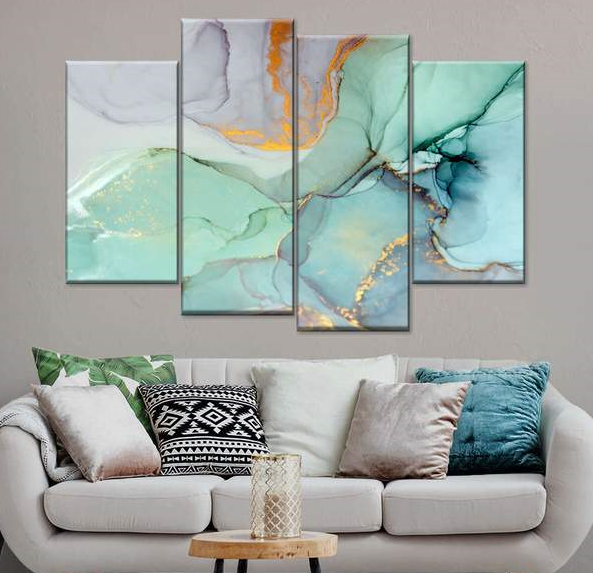 For an energy-efficient home, you need to choose the color of the interior strategically. For example, organic colors that are light in shade are best for interior walls. Light color reflects more light and makes space look brighter. Therefore, you do not need to use many lights to brighten up the room and thus can save energy. 
Also, you can hang any style of wall art on light-colored walls. Visit your nearby store or shop to find out the options of wall colors that are eco-friendly. 
Update your room with skylights
Skylights add a different charm to your home and work as a focal point for any room. They also offer economic benefits to you, as they bring more natural light in your space. 
All in all, skylights increase the efficiency of your house, improve the heating, air ventilation, and interior lighting. But, before installing any skylight, it is important to ensure that the existing design of your home can accommodate one.
Cover floor with rugs and heavy mats
Rugs and mats are excellent heat trappers that can decorate your floor in an amazing way. Area rugs are especially good in winters as they keep your space warm and help in reducing utility bills. 
They can help you in keeping the house warm Just be sure you pick a color and shade that matches your overall décor. They are a more cost-effective and simpler solution to increase the warmth of space, both literally and metaphorically. 
Change curtains according to the season
Similar to walls, your curtain color can help to absorb or reflect the sun's heat too. It is advisable to décor your home with light-colored drapes in summers and dark curtains in winters. Hang curtains as close to the window as possible to maximize their effectiveness.
Drapes can transform the look of any room in no time while making your space energy efficient. In addition to drapes, you can choose any other window treatment too according to your desire and budget. 
Final Words
Decorating or redesigning your home is a fun and exciting process that can bring a new life into your spaces. When you want to decorate your home with energy-efficient things, take help from the above ideas. With the help of these ideas, you can design an amazing and energy-efficient home within your budget.