Best shade ideas for your Yard and Swimming Pool
All those people who are fortunate to have an outdoor swimming pool are more than lucky. You can enjoy numerous summer activities and cool off in your private pool. However, it can also be very hard to indulge in those backyard activities with ease when the afternoon heat reaches its peak. Without proper shade, even your comfortable and relaxing backyard patio, terrace or pool may not offer eloquent relaxation or relief on a hot summer day. Grabbing a bit of yard and swimming pool shade is a priority and here are some of the best ideas to do so.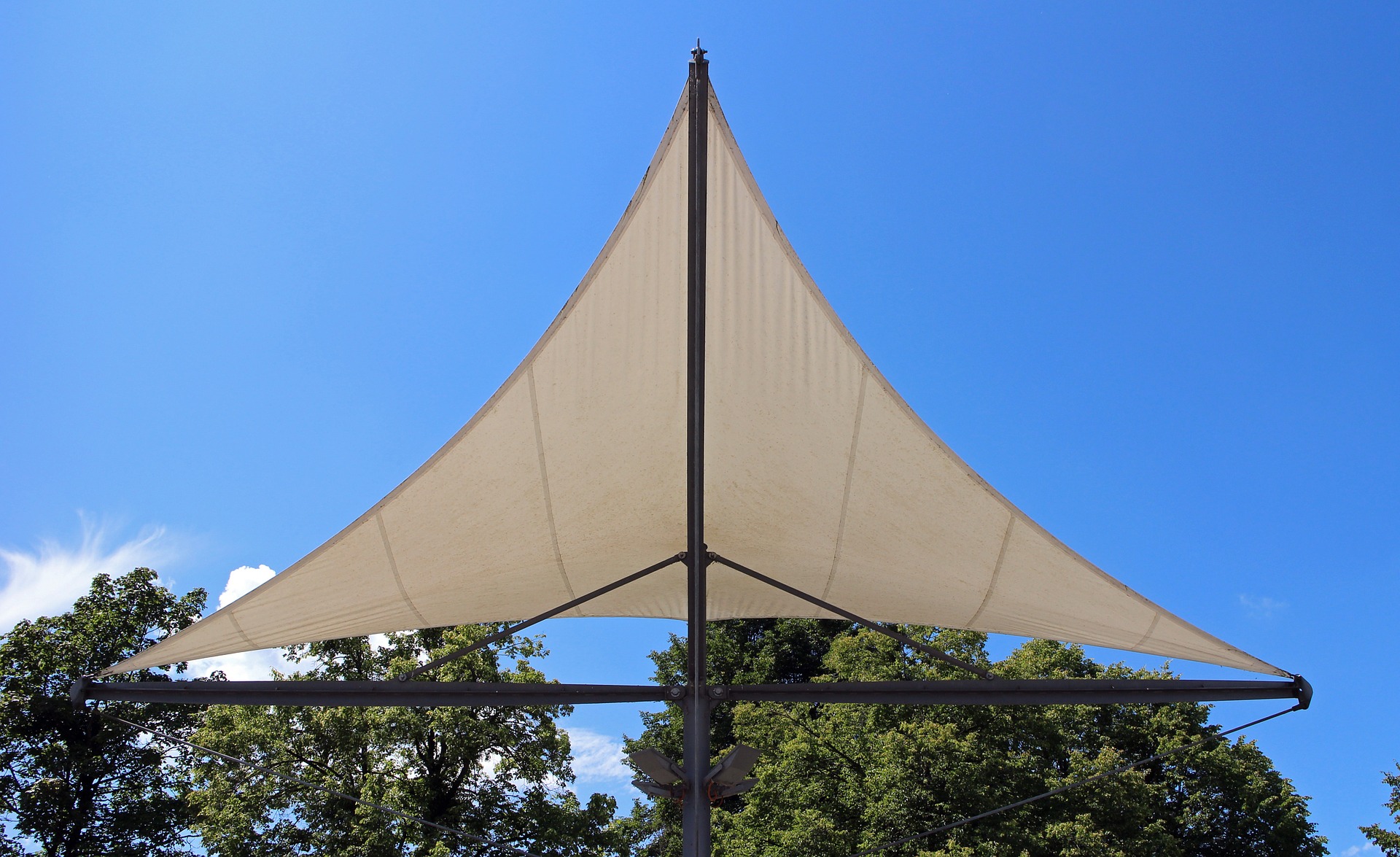 If you are looking for an innovative and fancy way to cover both your yard, patio area, and the entire swimming pool. Then you might go for this contemporary idea. Shade sails offer a uniquely modern look to a pool and the best thing about them is that they can be placed in various angles, giving your yard and pool a genuinely edgy and posh look. What is more, shade sails are a rather nifty, easy and lucrative way to create shade. Even if it doesn't look so, they can resist high wind, but might not offer consistent shade at all times, since you would need more sails to cover everything.
Simple, flexible, movable, and timeless. Umbrellas truly represent a traditional answer to cover your patio, yard, and swimming area. You can cover almost anything you desire with a summer patio umbrella. The outdoor table, seating area, pool lounge chairs, and they can even provide shade for the people in the water if placed on the side of the pool. Probably the best benefit of this type of shading solution is that they can provide up to 50m2 of protection from the sun even if they don't look too fashionable.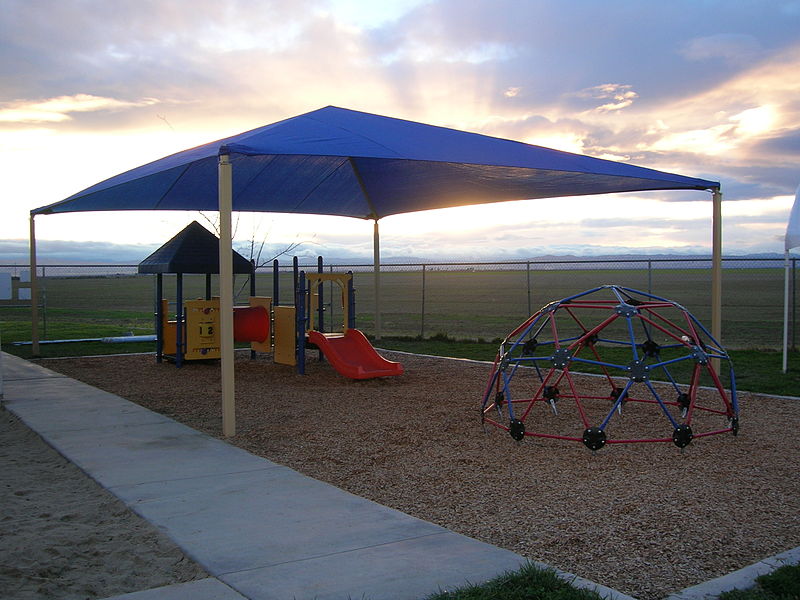 A very clever way to provide shade for your swimming pool area is placed conic shade structures. Not only are they practical, handy and utterly modern but every swimming pool shade structures are designed to protect the people and property from harsh weather conditions. So, you get a useful and quality protection from the sun, plus solid support from wind and rain. To top that all up, the appearance is modern and sophisticated, therefore it will surely blend with any type of house and yard are you might have.
Pergolas exude intimacy and simplicity. They represent a wonderfully effective way to create privacy and shade for both garden and pool area. They can be placed almost anywhere in your yard and provide sufficient shade. The best thing about pergolas is they come in innumerable designs and forms that offer just the right amount of shade and create extravagant outlook to your backyard. Many modern pergolas are made from quality woods, and they can provide elegant ambient shade over a pool or patio area for the whole family to enjoy.
Retractable fabric shade canopy
If you strive to transform your yard area and a swimming poolside into a restful and serene outdoor space, then you can anchor a fabric shade canopy to deck railings or used is a freestanding pergola. Canopies can be altered in numerous ways, most of which resemble a tent-like topper, but they all look ravishing and sophisticated. Canopies can also function on an operating mechanism enabling you to easily open them. You can use them for covering your deck, terrace, patio or pool area. They run across the pool along the beams spanned between support posts on each side of the pool, provided enough shade for the entire pool area. What is more, most fabric canopies are available n a variety of fabrics, colors, and patterns, so they will surely fit and revive any outdoor ambient.
If you are one of those people who like freedom and solitude, then you can create a lightweight shade solution on your own. Get some solid wood or get some salvage items to make a standalone structure next to your pool area. You can place freestanding structure right beside the pool, or in the center of the yard, and place funky floor cushions, lounge chairs, or some other fancy outdoor accessories to create a Zen enclave. You can later enjoy the sun near the water and not worry about harmful sun rays.
These are some of the best shade ideas to help keep you protected from the sun while in and out of the water. Some are more posh and extravagant options, others lucrative and affordable, but all serve the right purpose.
Tags:
shade
,
shade ideas
,
swimming pool
,
yard shade