The 2023 real crime film on Hulu Betrayal: The Perfect Husband is a disturbing exposé of US teacher Spencer Herron, who seemed to have a great marriage with his wife, Jenifer Faison, up to the point at which he was detained for sexual abusing a student at the school where he worked, who was sixteen years old.
Later, his wife would uncover proof that Herron was living a double life and engaging in several relationships with numerous women. As the web of Herron's secret life unravels and his terrifying acts are exposed, the narrative develops from a podcast into a Hulu miniseries, and once again, the cliché that reality is stranger than fiction is proven.
Who is Spencer Herron?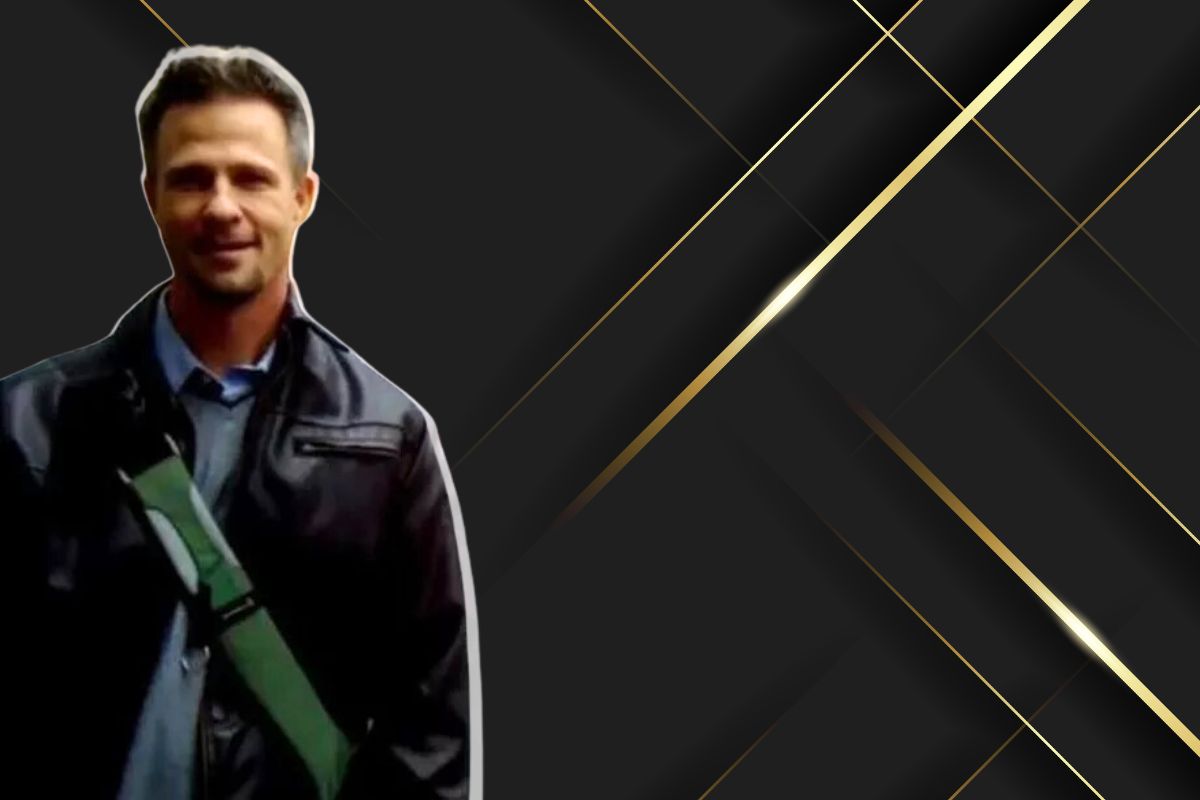 Spencer Herron of Acworth, Georgia, used to be a well-regarded citizen because of his time spent running a successful company and performing in the Air National Guard band. The supposedly Berry College-educated teacher of video production at Kell High School in Cobb County won "Teacher of the Year" honors twice. Before the allegations against him of sexual assault against at least three of his students between 2016 and early June 2018 surfaced, he had a stellar reputation as a teacher.
Spencer Herron: Student Abuse Allegation
According to the court documents, Spencer started contacting a female student over the summer vacation of 2016 and asked her to meet with him under the guise of doing some work for a club that did not exist at the time.  Spencer kept up the pretense of bringing her on "unsanctioned 'field trips'" throughout the school year, according to the records, all the while abusing her on and off campus.
She had the fortitude to report him within months after the attacks stopped in 2017 (possibly before she graduated) but she nevertheless summoned the bravery to denounce him within months without leaving the hostile atmosphere. It's important to note, however, that Spencer is also accused of repeatedly sexually abusing two other female students over the 2016–2017 and 2017–2018 school years.
The other said he instructed her to "be quiet" as she was weeping, while the first allegedly told police investigators he had sex with her after she had told him no.  Unfortunately, it seems that nothing was done about these specific situations; the educator's 15-year career came to an end on June 1, 2018, owing to the former alone. A $55,220 bail was set when he was taken into custody at his residence.
Where is Spencer Herron Now?
Spencer Wayne Herron was charged with six counts of sexual assault in relation to the many occurrences he subjected his victim to, and he entered a guilty plea to each one of them in 2019. Although these victims were juveniles, he was never prosecuted with statutory rape since Georgia's age of consent is 16, and because his approximately 60 extramarital romances while he was married (starting in 2012) were reportedly manipulative but not forced.
After that, he was sentenced to a total of six years in jail, of which five would be spent behind bars, plus around 15 years of probation, during which he would have to abide by the sex offender requirements, which include not having any contact with his victims or any children. Since Spencer was released from a state prison early in June 2022, he is now completing his sex offender probation in Gwinnett County.
According to the student who stood up against Spencer Herron, the motivation for speaking out was to ensure the safety of other girls when they attended school. She achieved significant progress in her advocacy efforts.  She expressed her hope that her actions would serve as an example for other victims and their families, encouraging them to assert themselves. She stated that it is unjust for an adult to exploit a girl's trust to manipulate her into engaging in unwanted actions. Victims shouldn't blame themselves or feel bad about themselves, either.
Betrayal: The Perfect Husband
Spencer Herron and his TV producer wife Jenifer Faison seemed to be a happy couple for the last seven years. They broke up amicably after dating briefly in college. While Herron did end up marrying someone else, he and Jen quickly reconciled after his divorce. We don't have any information about who Spencer Herron's first wife was. Spencer Herron and Jenifer Faison started going out and were soon married on December 30, 2012.
While maintaining their respective successful businesses, they decided to purchase a wine bar. Up until one fateful day, they were living the good life. Herron's wife began investigating the incident after he was jailed for assaulting a pupil. She discovered that Herron had an affair with a student of his and that he had other relationships with other women during their marriage (60 in all).
They were engaged when he cheated on her. There were several messages and photos from other women, including some of the women with whom he had maintained long-term relationships, in his inbox and on his phone.  As it came out, he had been using the wine bar as a type of brothel, meeting and sexually exploiting women behind his wife's back. When Jenifer was tested, she found out she had gotten chlamydia from Spencer, and it turned out he had even been with escorts and sex workers.
Jen's whole life was destroyed in an instant. The story was chronicled in the Betrayal podcast and the Betrayal: The Perfect Husband documentary on Hulu. As more of the truth about Spencer Herron's past was uncovered, the situation became even more dire. The girl he had attacked, who only gave her first name, "Rachel," turned up not to be alone. Two other students spoke out and accused Herron of inappropriate behavior.
Although no physical violence was recorded, several students claimed to have been targets of his predatory and invasive conduct. Several of the adult women Herron dated or interacted with described him in the same aggressive, manipulative way.
Bottom Line
Despite Spencer Herron facing the consequences of his actions through arrest, his reintegration into society demands vigilant observation from law enforcement. The aftermath of his rehabilitation will be closely monitored to ensure the safety and well-being of the community.