Everybody loves coming to a cool house that restores their frame of mind after facing the heat and humidity of the summers outside. Being a source of refreshment, an air conditioning system is a necessity in every home in the present times. Central air conditioning is expensive, while window units are noisy and heavy that leads to commotion while resting. However, if you are looking for a cost-efficient and quiet manner to avail of refreshing cold air into your home, then a split system air conditioner might be the perfect answer.
What Is a Split System Air Conditioner?
A Split Air Conditioning system is a decentralized system that consists of an outdoor and an indoor unit. The outdoor unit gets installed on or near the exterior wall of the room one wishes to cool. The indoor unit is a sleek panel that controls the airflow, designed to fit the interiors of the house perfectly. Newer split system air conditioner models are designed in an aesthetically appealing way to match different interiors.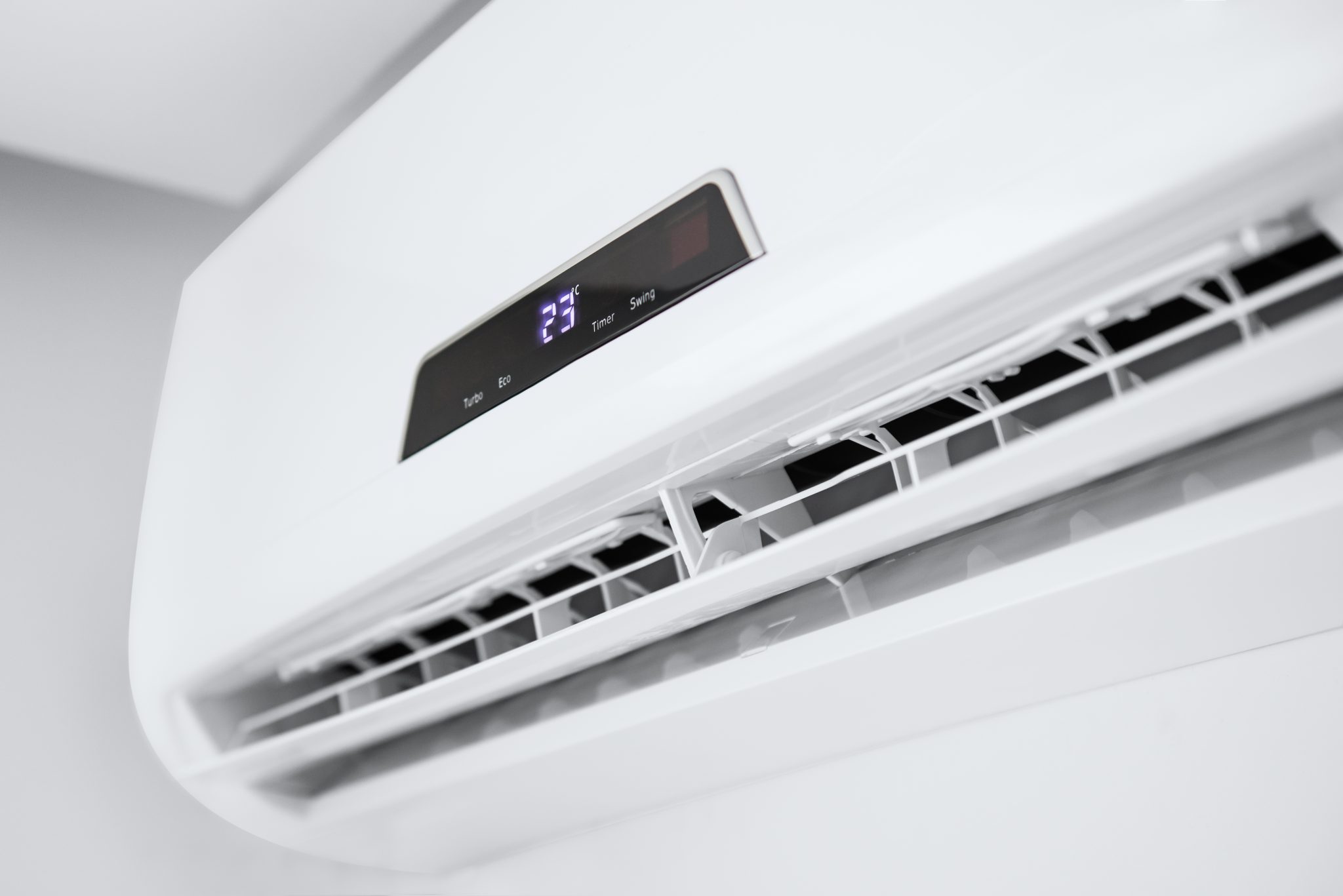 Benefits of a Split System Air Conditioner
A smart solution to cooling problems, this type of air conditioning system proves to be energy efficient and makes sure to not burn a hole in the user's pocket. The installation of such a system also saves human labor majorly, as a split system air conditioner relies on pipes to connect the two units. The unit that stays inside the house is a sleek looking single component that adds on to the style statement of the house. Some of its other benefits include:
Energy-Efficient Mode of Refreshment
A decentralized or a split air conditioning system is energy-efficient, as heat exchange in these systems does not happen through ductwork. It majorly relies on pipes that are connected to the condenser or the outdoor unit, thereby eliminating the chances of consuming high units of electricity and providing fresh air.
Cost-Effective Installations:
This type of cooling unit connects to its compressor, relying entirely upon pipes, eliminating any possible place for ductwork. Since no ductwork is necessary for the installation, it saves the labour costs of the house along with eliminating additional repair work. Saving money and time at the time of installation serves as a cost-efficient system in many ways.
Optimum Utilisation of Space:
Users don't have to assign a lot of space for the installation of a split system air conditioner, as they are designed to be sleek. These systems can be suspended from ceilings or can be hung on walls, making indoor installations highly flexible so that users don't need to curve extra space for it. Additionally, they add on to the beauty of the house, as holes that need to be cut on the wall for their installation are hidden and you don't need to dedicate an entire window for the same as in case of a window AC.
The significant portion responsible for creating noise pollution in any air conditioning system is the compressor. In a split system of air conditioning, the noise factor is eliminated, as the compressor unit rests outside the house, helping you have a sound and peaceful sleep.
The Future of Split System Air Conditioning
With evolving technologies around us every day, the split system air conditioners are adapting to new forms of saving electricity, and more eco-friendly features are getting added. The results produced are cost-efficient and nature-friendly. ACs these days come with features that focus on working automatically according to the changes in the climate. Providing greater flexibility in controlling the AC terminals as per the user, one can also see a variant of this system that comes compatible with an inverter to deal with power fluctuations. So, one can conclude that the future of a split system air conditioner looks promising.