Finding partners for your enterprise is always a difficult task. A lot of people make a mistake looking for someone who shares their interests, yet, interests in the business world often align. What you need instead is someone who shares your vision. Aside from this, you need to find someone loyal, someone, who you can count on. In other words, when looking for business partners, working with family doesn't sound that bad.
Now, there are a lot of people with negative experiences regarding working with their families. They either claim that it ruined their business or that it ruined their relationships with family members. The truth is that this is what happens when you're not careful enough and forget about the 'business' part of the phrase family business.
Here are five reasons why starting a family business might be what you're looking for, as well as a couple of tips to help you manage this far more efficiently.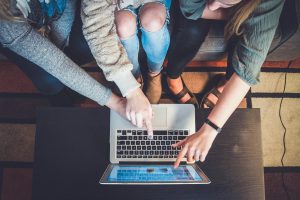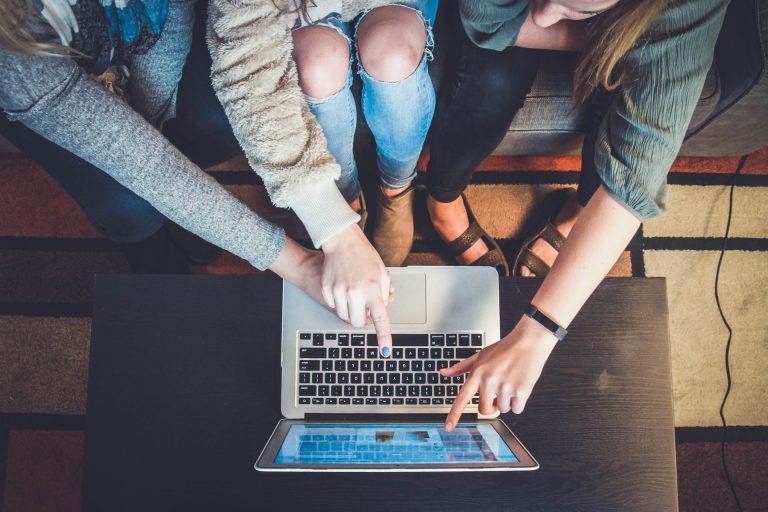 1.      Role and task delegation
The first thing you need to do is assign everyone a role within your enterprise and make sure that the delegation of tasks runs smoothly. You have the advantage of knowing everyone personally for years, which means that you will know them better than random employees. The problem is that you need to leave some room for potential growth. Chances are that your family members will evolve as professionals, while others may stagnate. The biggest challenge in family businesses is often favouritism that gets in the way of meritocracy.
The family structure can sometimes get in the way of a preferred business structure. For instance, a father or a mother may be the head of the house but starting a business may be a son's or daughter's idea. They also may be the ones with experience in the field or a degree necessary to run this enterprise. In that case, it is essential that the family establishes a business-based hierarchy that is not necessarily based on the family hierarchy. You are, after all running a business and it's good if you can keep some of these elements separate.
Wrap up: First problems with running a family business come during the task delegation. Try to be as unbiased as possible but don't ignore the advantages of running a family business.
2.      Fundraising
They say that the majority of people either start a business from personal means or borrow their money from friends and family. In fact, as many as 38% of all entrepreneurs will borrow money from people who are closest to them. This is why starting a family business puts you way ahead of your competitors. First of all, if it's a family business then the entire family can gather the necessary resources. Even if we're talking about applying for a personal loan, the entire family will (put together) have a much higher borrowing limit than one member.
Even if you do split the equity in your business based on the initial capital investment, it still remains in the family. Moreover, just asking friends and family members for money is not nearly as effective as doing so while offering them a role in your enterprise. Just think about this, by giving them a seat at the table in exchange for their funding, you're allowing them to directly control the outcome of their investment. With more control, comes greater reassurance. This is just one of the reasons why fundraising for a family business is a lot easier.
Wrap up: Fundraising is a lot simpler when entire family combines their resources and lending potential. Not everyone will invest an equal share and make sure that the equity in the company reflects this (at least partially).
3.      Business structure
There are several different types of business entities that you will have available. You can start as a sole proprietor, partnership, LLC, corporation (S-type or C-type), etc. As a family business, your best bets are to go either with a partnership or a family LLC. This will establish your enterprise as a family-owned LLC with one member operating as a managing member. The biggest advantage of this type of business structure is that it allows effortless ownership transfer within the family. This will be especially handy if you plan to bring in other family members as the business grows.
There are some situations, however, where the majority of business structure will already be determined and all that you'll have to settle is in the equity. One such situation would happen if you and your family members find an ideal franchise for sale and decide to take this course of action rather than starting an original business. When approached in the right way, franchising can be quite advantageous. In general, franchises are more reliable and simpler to start than original businesses. They also come with a long list of advantages.
Wrap up: Choosing the right business structure will determine the future course of your business. While, ideally, most of these precautions will never even come up, it's never safe to completely ignore them.
4.      Embrace the advantages
The next issue worth addressing is the importance of setting some ground rules. Previously, we've mentioned several problems of running a family business like the hierarchical discrepancies or personal relationships getting in the way of things. Well, there are numerous advantages, as well. Since you're entering a family business together, it's safe to assume that you're on good terms with your family (at least most of the time). This should make communication a lot easier.
Moreover, there are a lot of situations where you are oblivious of the current private affairs of your employees, which makes you overwork them when they're distressed. Here, this is less likely to happen. The fact that everyone has direct ownership of the company also means that they'll be more motivated to invest extra effort. This means that extra hours and some additional sacrifice for the sake of professional expansion won't be that hard of a sell. Even from the perspective of marketability, a family business has a stronger ting to it, which makes it into an easier sell.
Wrap up: At the end of the day, you're working with people you love and know very well. You can (and should) leverage your personal relationship and blood ties in making a compromise. Just try not to allow this to backfire.
5.      Establish methods and boundaries in advance
You need to start by establishing some methods of conflict resolution, as well as some boundaries in advance. This way, you can resolve any potential problems far before they ever come up. Mediation and arbitration within the family are often quite tricky. A parent-manager who has to settle a dispute between two employee-children will have a hard time staying unbiased. It is also highly likely that they will be accused of favouritism whatever they choose. At the same time, this type of conflict resolution, amongst these same parties, is something that they've been doing for the past couple of decades.
It's far better, nonetheless, to try and avert these problems by predicting them before they arise. Therefore, set some ground rules and try to avoid any ambiguity. Flexibility may be a sign of a well-adapted workplace but in a family business, you may have to stick to the good old if-this-then-that model. This will allow you to avoid the majority of those accusations and resolve any problems in a matter of minutes. Also, even though your personal relationship is what it is, you need to set some ground rules and explain that during work hours, you're not just a family member but a boss, as well.
Wrap up: The biggest tragedy of running a family business is the potential to ruin good family relationships while working together. With pre-established methods and boundaries, this should be a lot less likely.
6.      Still running a business
One of the biggest problems with running a family business lies in your own conduct. Not acting like a boss or a leader in fear of hurting someone's feelings can be potentially ruinous for your company. Providing sympathy jobs for family members is another problem that can set you back significantly. Also, keep in mind that outsourcing and seeking outside advice may be the only way for your business to move forward. After all, you're not just running a household anymore, you're running a business and this is something that needs to be clear from the very start.
Another thing worth mentioning is that costly favours for friends tend to have an even worse effect here. It's everyone's business and everyone has a friend. So, let's say you give an insane discount to a personal acquaintance. What do you do tomorrow when your child, sibling or parent comes with a friend of their own who is in need of your services? The best way to cut this problem in its root is to set a personal example. Your own professional conduct in these matters can make a world of difference.
Wrap up: The key role of a business is to generate profit. For as long as you're able to do that, how you're running your business internally won't really matter that much.
In conclusion
In order to successfully run a family business, you need to be well-familiar with both advantages and disadvantages of this business model. That way, you can take steps of precaution and use these benefits to meet all the necessary success conditions for your business. For those who fear whether running a business together can hurt their family… well, it all depends on how you run it. Talk to everyone and try to be as fair as possible. If you do everything right, this can even help bring you all closer together.