The average student loan ticket size increased from Rs.6.8 lakh in 2017 to Rs.9.6 lakh in 2018. Owing to the hefty sum involved in higher education, the loan amount of such advances has also increased, thereby helping students manage all the expenditures towards your education is far more convenient. The interest rates offered on such loans are usually attractive and also you get to enjoy a prolonged tenor to help you pay your EMIs with ease after securing employment. 
Additionally, financial institutions have launched the student loan app with which you can gather all such required information such as interest rate, repayment date, EMI, tenor, etc. with ease.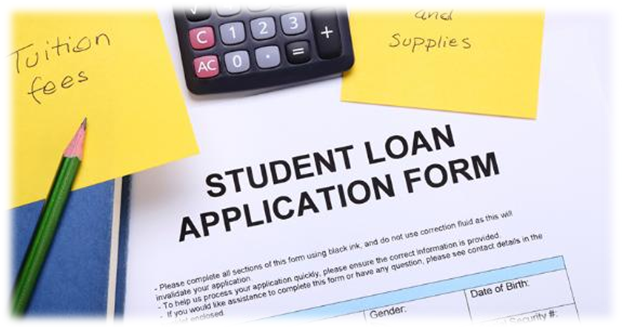 Despite such benefits, there are several myths that alter the thought of borrowers restricting them from availing such advances. Discussed below are some of the myths that you should know about before you plan to avail a loan.
Few Myths Prevalent with Student Loan are Mentioned Below –
Any default in a student loan payment will not affect the credit score
Be it an education loan or personal easy loans, you are required to maintain a healthy CIBIL score of 750 and above, and any defaults will result in a poor credit score. Payment defaults are one of the significant reasons that reduce your credit score irrespective of the kind of advances. Hence, it is essential that you keep track of your repayment dates and make the payments on time. 
Specific information like repayment date, repayment tenor, EMI amount, and outstanding dues can be accessed with convenience on the instant loan app developed by your lender. 
You can borrow as much as you want
While you apply for advances, you are provided with a maximum loan limit beyond which you cannot borrow.  Provided you meet the eligibility criteria set by your lender, you can avail a hefty sum ranging up to Rs.3.5 crore. In case you wish to gather more details on the loan limit you can either visit the official website of your lender or use the loan app. 
Student loan tenors are short
Repayment tenors of education loans can go up to several years depending on the type of financing you have availed. You must repay the debt within this period to ensure your credit score and history remains sound. 
In case you have considerable outstanding dues, you can apply for a debt consolidation loan to help repay all the existing debt and convert them into the EMIs of one single loan. Make sure that you apply for a debt consolidation loan only if you have the required financial stability and do not default on payment. 
You have to pay a hefty fee if you want to prepay or foreclose your student loan
You can choose to prepay or foreclose your loan in case you have financial stability or have secured employment. While prepaying or foreclosing your loan, you are required to pay a nominal fee. The charge will be mentioned on your lender's website or their student loan app. 
You can only apply for such loans offline
The process of availing advances has become convenient and you can do so on the official website or via apps. You can use the respective loan app to gather all the necessary details as and when required. 
You can also apply for an education loan with an instant loan app. To apply, share necessary personal and financial detail to fill an application form. After your application is approved, you can scan and upload the required documents online on the app. As and when your loan is disbursed you will be notified on the same. You can also track your application on the app with ease.  
Consider downloading apps like the Bajaj Finserv Experia app which allows you to check details of your previous loans, track your transaction, make payments, lodge complaints or raise requests or queries, apply for a loan, track loan status, etc. 
This financier also brings pre-approved offers that decrease the time taken to avail financing by simplifying the process. These offers are available on multiple financial products such as home loans, business loans, and personal loans. To check your pre-approved offer, you are required to share minimal details like your name and phone number.