It seems that styling and protecting apartment floors are always two different things. If you want to have beautiful floors that go well with the rest of the apartment, they won't be protected. On the other hand, if you want to protect your floors and make sure they're durable and resistant to wear and tear, they'll look drab and boring.
Thankfully, interior designers have noticed the struggle everyday people face when decorating their homes. In that spirit, they're changing the industry to give people what they really want. You don't have to choose between beauty and functionality anymore. Now, protection and aesthetic appeal go hand in hand. This means that you'll never again have to worry about wear and tear, no less than you'll have to worry about having poorly styled floors.
1. Cover your floors up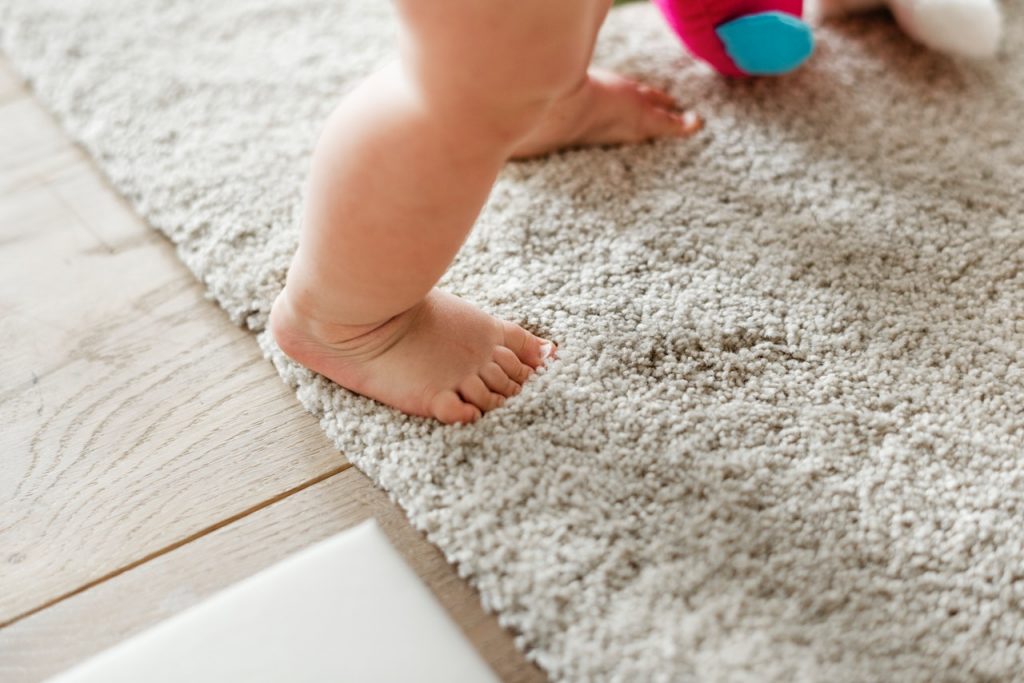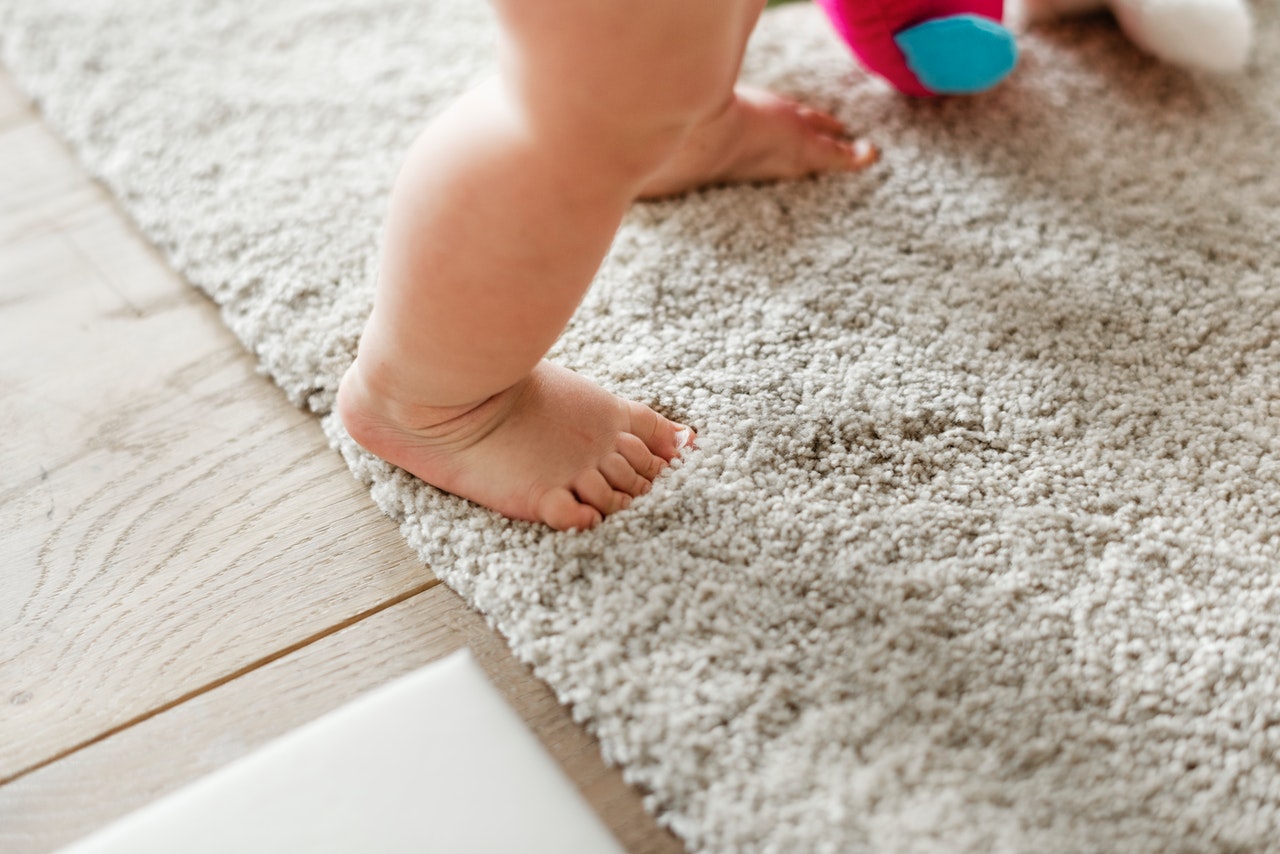 Just because you can't afford marble floors or can't afford to retile the bathroom doesn't mean you have to be stick with ugly and damaged floors. Instead, you can fake it until you make it. There are plenty of high-quality covers you can buy that look exactly like the real deal.
Despite having fancy names, all of the covers come at a decent and affordable price. Aside from giving your home some style, they also protect the real floors from further damage. Using covers is also a good option for renters who don't want to deal with the ugly floors but can't replace them themselves.
Most of the covers available are made from vinyl. This means that they come in a variety of patterns, allowing you to choose whatever goes best with the room. If you're covering up tile, you'll be able to choose from many tile-like designs. In the same spirit, you'll be able to pick your favourite marble design. Whatever you decide, know that the vinyl covers will have your back for years to come.
2. Enhance floors with paint
If you've got old hardwood floors, you probably know they're very expensive to refinish. Hardwood is generally durable, but the top parts can peel away or splinter due to years of wear and tear. Instead of spending a ton of money to redo them, you can get creative. After all, no matter how much you invest, you're going to find yourself in the same situation in a few years.
That being said, you can put the finishing touches on by yourself with paint. It would be a little absurd to paint the whole floors, but adding some details goes a long way. For example, you can create a plaid shirt pattern and combine the wood and paint this way.
Mixing materials and designs are very popular in the art of interior design right now. The quirkier, the better. By combining wood and paint, you're creating a rustic design that has modernistic tendencies. As well as paint, you can also use chalk to create a similar effect. To protect the surface, add a water-based clear coat as a finishing touch.
3. Go for interlocking foam floor tiles
If you're on a budget, but still need something cheerful and exciting to style up your floors, choose interlocking foam floor tiles. They're available at any online store and are super cheap. You'll get to choose between numerous colours and patterns, thus easily incorporating the foam tiles into the design of your house.
These types of tiles are perfect for covering up cold surfaces. The kitchen or the bathroom is all tiled up which can be pretty uncomfortable if you like walking around barefoot. Simply place some interlocking foam tiles on top and enjoy the soft feel beneath your feet.
They'll act as a protective film, too. If you have children, you'll be happy to know that these types of floors are also ideal for their rooms. Being soft and warm, your little one won't get hurt while exploring and playing around. As well as that, your floors won't suffer crayon, food, water, or toy damage.
What draws people to interlocking foam floor tiles most is the fact that they're very easy to set up. It's basically like playing with a puzzle. Once you make all the pieces fit together and set the whole thing down, you can enjoy the comfort your new floors have to offer with no worries. Of course, you should always splurge for the non-toxic, waterproof, and fire-retardant tiles. This advice should be taken even more seriously if you plan on putting the tiles in your kid's room.
4. Match your rug to your floors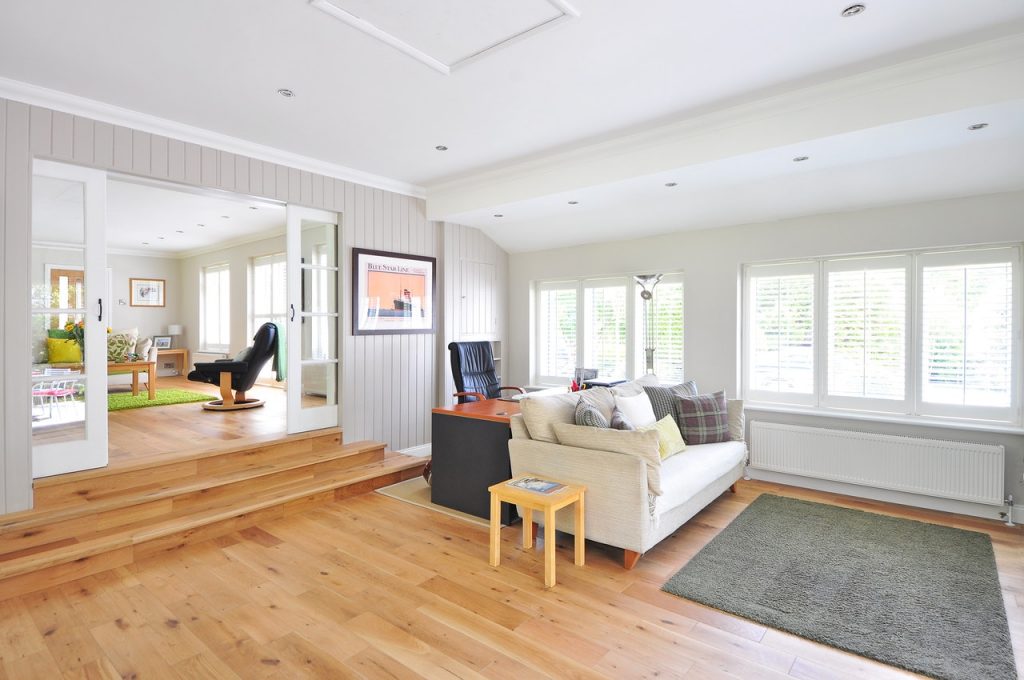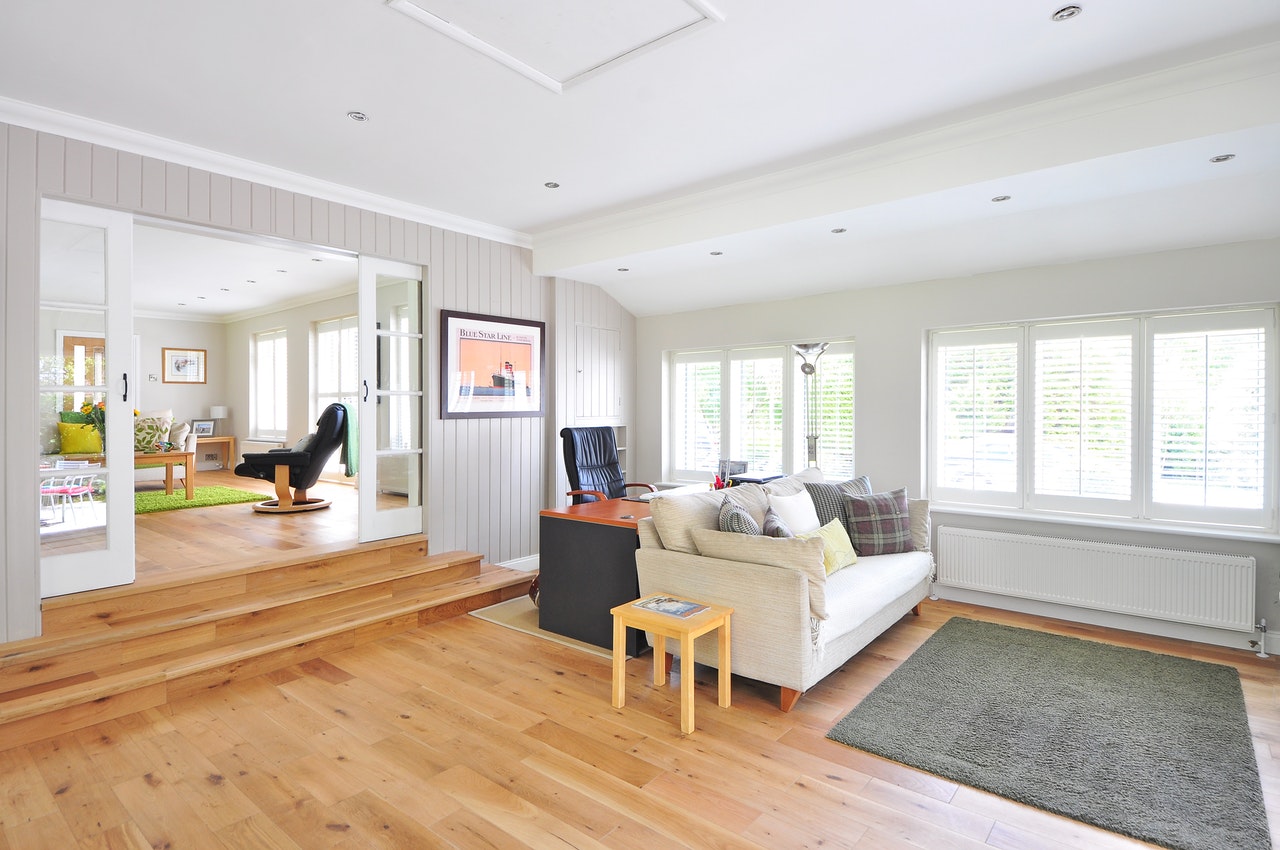 Not many people are aware that different rugs are suitable for different floors. In fact, quicker wear and tear and more damage potential can all be caused by the mismatch of the rub and the floor. As well as that, some materials just go better with each other than others. So, if you want the perfect rug for your floor, make sure to match the two.
When your floor is carpet, you'll want to add a rug to make the room even cozier. Still, since both textures are warm and comfy, you have to draw a line between cozy and suffocating. If your floor is thick, stay away from fluffy and busy rugs. Your goal is to make a distinction between the textures and make them complement each other. Having too much of the same thing going on just makes the carpet and rug work against each other.
It's different with laminate floors, as they are basically a blank slate. This means that you don't have to pay attention to texture at all, but you do need to figure out the right colour and the effect you want to achieve. No matter how elegant laminate floors are, we can agree they make the room seem colder. A good rug can fix that.
When it comes to colour, you'll want to do something contrastive. This will make the room appear much brighter and more sophisticated. The opposing colours will complement each other and bring out the best in each other.
5. Make use of the herringbone pattern
One innovation in the world of floors is washable herringbone pattern mat. More and more people are finding this type of mat useful, and it's not without a reason. Conventional carpets may save your floors from wear and tear but they also collect debris and dirt. Regardless of how often you vacuum, the dirt is still there.
With the herringbone pattern, this is no longer an issue. The mat is made from durable and sturdy material, shaped to collect all the dirt in one place. You won't have any issues as you do with conventional carpets and you won't have to worry about dirt getting everywhere.
This is why the herringbone mat is perfect for busy rooms and house entrances. When there are a lot of people shuffling in and out, or hanging out, there is bound to be a lot of dirt. Your floors can be clean and safe with just one simple addition to the room.
6. Stick it up
Vinyl peels and stick tiles used to be frowned upon, but the advancement in technology has changed this view. Now, you don't have to stick to the mostly ugly patterns you find in stores. You can simply print out the pattern you like. This has opened up numerous possibilities. The stickers protect your floors and tiles but make the place absolutely pop. You can decide on the pattern that would best match the room you're redecorating. The good thing is that the pattern you want doesn't have to be wild and quirky.
You can create something that looks almost exactly like genuine wood. This allows you to add some sophistication to the place but also gives you peace of mind as you won't have to worry about wear and tear, damage, or dirt. If something happens, you can simply replace the stickers.
On the other hand, no one said that you needed to avoid wild and quirky all together. You can make the floor the main purpose of the room. Let your imagination run free and create a daring design that no one has ever seen before. When creating a complex pattern, it's all about colour cohesion. Remember that your pattern can be complex and amazing with just two colours, too. The goal is to make everything fit together and pop, so the pattern doesn't need to be too busy with many different colours.
Conclusion
Styling and protecting your floors won't have to be an issue anymore. With these handy tips, you'll know exactly what to do to make your floors shine. Though they may seem like the least important part of the room, floors have the potential to make or break your design. Use these tips wisely to tie your rooms together and have a strong coherent design that will impress anyone who visits. We're confident you'll fall in love with your new floor design as soon as you see it.