5 Steps to Becoming a Tech Entrepreneur
You might think only a genius can become a tech entrepreneur, but there are many who achieved their dreams with hard work and dedication. Read on for some surefire tips to help you become a tech entrepreneur and bring great ideas to life.
Do you dream of following your goals to start your own business and be your own boss? Many people would love to become an entrepreneur and work for themselves. Today, more and more tech entrepreneurs are finding gaps in the market and becoming successful almost overnight. Of course, it's not all plain sailing, but with a little luck and the right decisions, you can take control of your successful entrepreneur career. If you're wondering how to become an entrepreneur, here are some pointers to help you start your new tech business and get the career you've always dreamed of.
1. Find Your Niche
When we think of what it means to be a technology entrepreneur, we often envisage a tech genius having a light-bulb moment for an idea that goes on to change the world. For the lucky few, this can be the case. However, most successful entrepreneurs get where they are thanks to an ability to read the market. They find a need or a niche for something that will make people's lives easier, and then come up with an innovative way to fill that particular gap. Think about an area that you're passionate about and entrepreneur ideas that you would appreciate in your life.
2. Educate Yourself in Your Chosen Field
You don't need to go to school to become an entrepreneur. Far from it, in fact. Many great entrepreneurs are mavericks who eschewed the traditional paths to success and found their own way to become accomplished. However, that's not to say that they didn't carry out the due diligence regarding their field. To come up with a successful product, you have to be acutely aware of the market that you're trying to satisfy. To do this, you may need to educate yourself in a particular field. The best entrepreneur books can also help you in this regard. Whether it's something like marketing or a technical discipline, and education in a particular field could help you bring your entrepreneur plans to life more effectively.
3. Come up With an Effective Business Plan
You might have a valuable idea or concept, but without a cohesive strategy to bring it to life, your idea could flounder. For anyone wanting to be an entrepreneur, the organization has to be a priority. A business plan will provide you with the roadmap to success and help you develop contingencies for any issues you might face further down the road. A good business plan should include effective workflow systems and budgeting concerns. Include alternatives for things like investment disappearing or suppliers letting you down. A great business plan will also help impress investors and convince others that your idea will be successful.
4. Study the Market
To come up with a successful product, you have to understand the customer. Research your target market effectively to help generate technology entrepreneur ideas for improving your product. The gender, age, income levels, and lifestyle aspirations of your intended demographic can all have a bearing on how successfully your product will be received. Put yourself in the mindset of the customer to imagine exactly why your product will make a convincing purchase. Focus on pleasing a specific target audience instead of trying to appeal to everyone, and your product will likely be more effective.
5. Network, Network, and Network Some More
There's a perception about the entrepreneur that they always achieve their success by going it alone. While the average entrepreneur in technology is indeed independent, they all know that they didn't achieve their success alone. Networking is essential to anyone trying to become a successful entrepreneur. It will help you find the talent and manpower to bring your idea to life, and it's an essential skill for getting investors to put their faith in your product. A common concern is that someone might try and steal your idea, but this is rarely the case in practice. Networking is a transferable skill that will serve you well at every stage of your business plan and help you articulate your product's value when pitching to customers.
Conclusion: Becoming a Tech Entrepreneur is Serious Business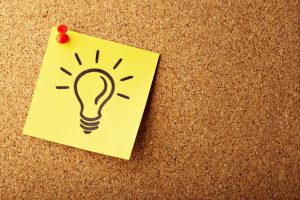 Becoming a tech entrepreneur takes time and dedication, but it can be within reach of anyone who is prepared to work hard to achieve their dreams. Many tech entrepreneurs aren't scientific wizards in their particular fields. Instead, they might just have a good instinct for business or excel at convincing others to support their ideas. There is no single road to becoming a technology entrepreneur. You just need to have a good idea that you're willing to properly develop.
Tags:
business
,
Business Plan
,
Entrepreneur
,
tech