The Glory of High Gloss Kitchens
Let's face it—the kitchen is the hardest-working space in the house. It is not only used for food preparation and cooking but also for dining, entertaining and even homework. But your home kitchen doesn't have to look like it took a serious beating and hasn't recovered from it, especially when you know which surfaces are easiest to clean and maintain and deliver the most visual impact.
If you are dreaming of a sleek, chic and modern-look kitchen, then you are in for a treat. High gloss kitchens are all about modern elegance. There is just something about that shiny surface that makes the kitchen feel clean, stylish and organised.
Below is a compilation of high gloss kitchens that gives you an idea of how it can be incorporated into your own home kitchen.
Stylish cabinetry and benchtops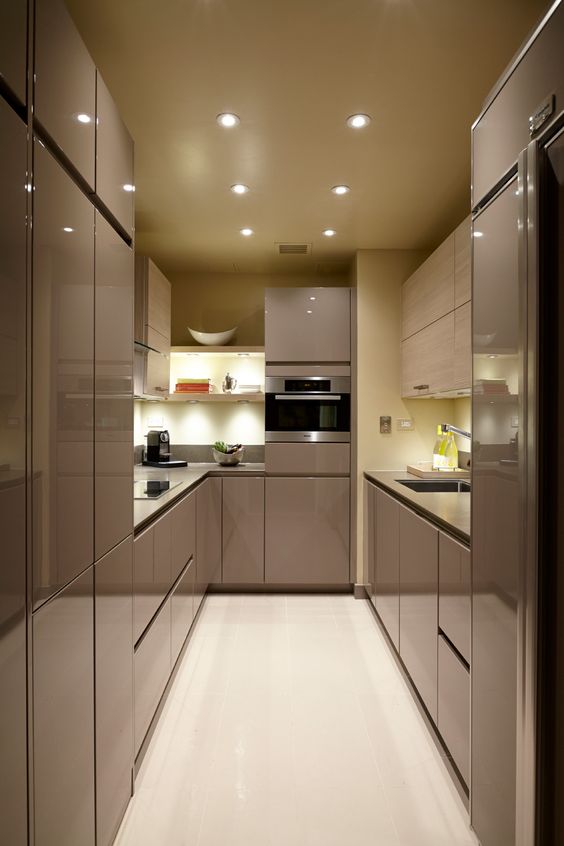 A high gloss finish is ideal for contemporary kitchen styles with cabinets that have flat fronts. And because of its light-reflecting features, this finish allows you the freedom to choose darker colours without having to worry about the darker colour absorbing the light out of the kitchen. That's why it has become a popular choice for homeowners.
White on White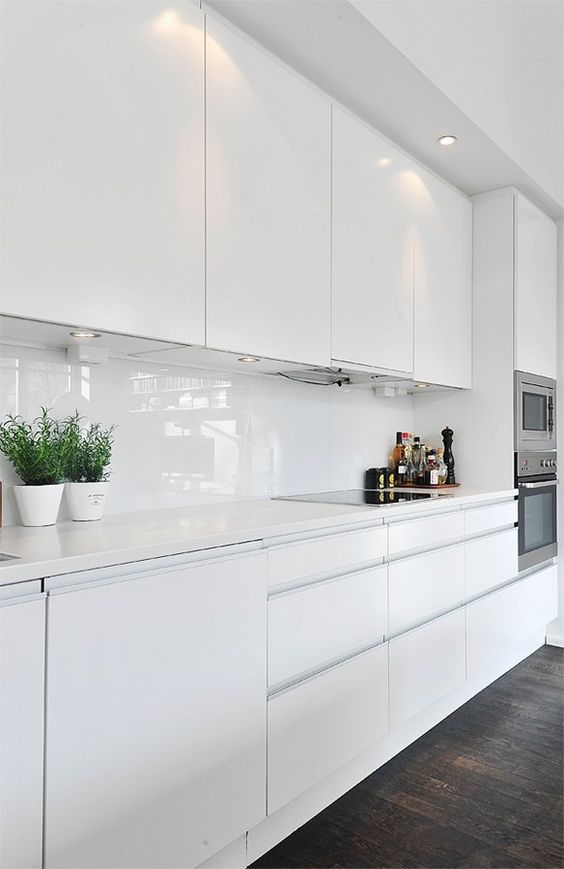 The lighter the colour, the more light will be reflected. So if you have a small kitchen space and you want to make it feel bigger and maximise the available space, a white high gloss finish will do the trick. Pair a smooth glossy surface with light colours, the appearance of your kitchen space will be brighter.
Splashbacks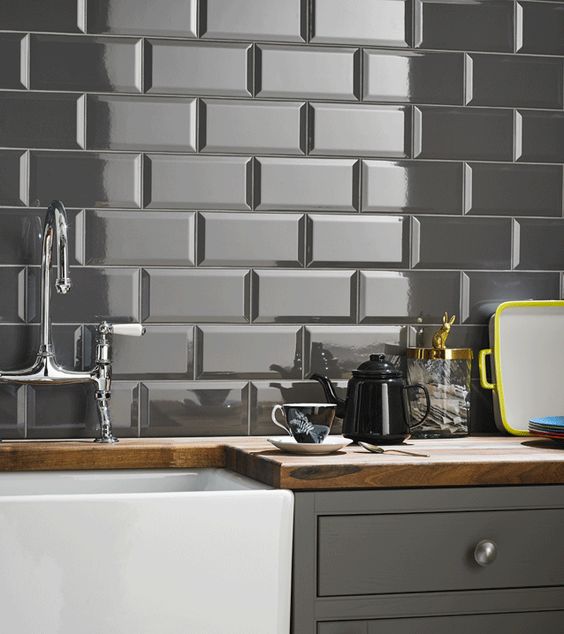 A high gloss finish is not just for the worktop or cabinetry. You can also install high gloss splashbacks. The glossy effect injects personality into your space and is often used as a key feature in most kitchen designs.
High gloss kitchens finish creates a stylish and luxurious-looking kitchen finish. But always remember that this particular finish is ideal for contemporary kitchen designs and works well on long flat surfaces, splashback, cabinetry and benchtops. It allows you to create the illusion of a bigger space thanks to its light-reflecting properties.
Bio:
Designer Kitchens has been in the kitchen industry for twenty-five years and has shown expertise in creating the perfect kitchen for all of its clients. Together with their team of experts, they can guarantee their client's ambition fulfilled through their creation. Their attention to detail and their offerings of the latest luxury kitchen products are the two great assets that will help them in creating the perfect kitchen.
Tags:
designer kitchens
,
high gloss kitchen