The charming city of Cape Coral is one of the most attractive places on Florida's west coast. With both natural and man-made attractions to explore, those who choose to vacation or live in Cape Coral will not be disappointed. Although somewhat smaller and more laid back than other Florida cities like Miami and Orlando, it more than makes up for its small size with all it has to offer!
If you're planning a vacation in Cape Coral, you're going to need a list of things to see and do in the city, so you know where to go and what is worth seeing. Fortunately for you, we've put together this handy list of the top things to see and do in Cape Coral, to save you the time it would take to research. There's a lot to cover; let's get into it!
Useppa Island
Do you like elegant colonial-era architecture and beautiful vistas steeped in historical significance? Well, then you'll love Useppa Island! This island became famous in the 19th century as a place for luxury resorts where wealthy leisure seekers would retire to relax and enjoy the invigorating sea air.
Today, Useppa Island is on the national register of historic places and is the site of frequent archaeological digs to uncover the history of the Native Americans who lived there prior to the arrival of western settlers. The island is also home to a private club whose regal white colonial buildings are aesthetically breathtaking.
Sun Splash Family Waterpark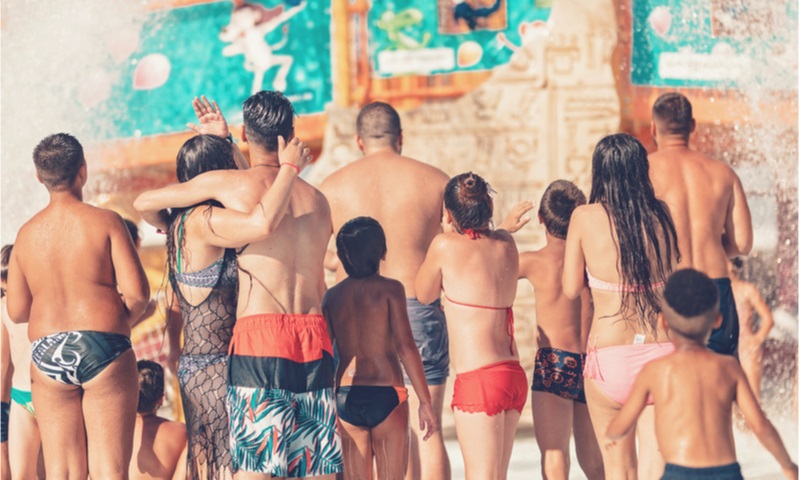 If you're looking for a delightful way to beat the heat, then the Sun Splash Family Waterpark has just what you're looking for! With tons of unique and thrilling slides and activities to choose from, the day will be over before you know it! From sedated children's slides to thrilling adrenaline-pumping slides, there is something for everyone here.
Speaking of which, it's also a great place to bring your kids! The park caters to families with children, and pricing is very competitive, with adult tickets selling for just $17 and children tickets for $14.95. After all, what kid doesn't love a waterpark? So check it out! Fun in the sun awaits!
Southwest Florida Military Museum & Library
For those with a taste for something a bit more academic, why not check out the Southwest Florida Military Museum and library? This fascinating museum features a large collection of exhibits showcasing U.S. military history throughout the years, from the revolutionary war to World Wars I and II.
Even if you aren't particularly enthused by museums, you can't help but be fascinated by the progression of technology and tactics on display here. Since the foundation of our country, warfare has evolved from a static affair fought between orderly ranks of brightly uniformed soldiers to one dominated by sophisticated, deadly technology and highly nuanced tactics. Here at the Military Museum, you can explore that evolution for yourself!
Charlotte Harbor Preserve State Park
If you're looking for a change of pace from the fast, frenetic action of everyday life, then you'll find just what you're looking for at the Charlotte Harbor Preserve State Park. This gorgeous ecological preserve is the perfect place to take a relaxing walking or kayaking tour through Florida's iconic mangroves, taking in the beautiful scenery and getting in touch with your inner self.
Anglers are welcome here as well! This preserve is home to dozens of different species of fish, and there is no better place in Cape Coral for Kayak fishing. Whether you're a seasoned fisherman with years of experience or a greenhorn who is simply looking for a place to start, you'll find what you're looking for at Charlotte Harbor!
Coral Oaks Golf Course
A fragment of turf is torn from the earth, accompanied by a fine spray of dust and small clods of dirt. A metallic crack rings out, echoing through the pines and startling the birds into flight. The ball soars through the air, hits the ground, and gently rolls towards the flag. A small clink is heard, followed by an uproarious shout: "hole in one!"
Here at the Coral Oaks Golf Course, you can experience this for yourself! If you're in the mood to try for a hole in one of your own, then this is the place for you. With immaculate greens, bunkers, and causeways, this golf course is on par (pun intended) with the best courses in the state. You can't help but enjoy yourself!
Conclusion
The city of Cape Coral is a great place to visit, and an even greater place to live or retire in. From the beautiful natural vistas that surround the city to the vibrant, lively community and the wildly entertaining attractions, there's a little something for everyone here in Cape Coral. In our opinion, this is one of the most attractive little cities on the west coast of Florida!
If you want to move to this gorgeous little southwestern Florida town, you'll want to get in touch with one of the top realtors in Cape Coral. These experienced, savvy real estate professionals will do their absolute best to help you find the perfect listing for you, at the lowest price possible. Before you know it, you might just be calling the charming little city of Cape Coral your home!
Did you enjoy this article? Want to leave some feedback, or ask a question about the city of Cape Coral? Then please leave us a comment in the comments section below! We do our best to reply to each comment as soon as possible, and yours is no exception!