We have all gone through that experience when something goes horribly wrong. Suffice to say dropping something heavy on perfectly shiny new floor tiles is one of them.
To err is human. There is no need to curse yourself or anyone else as a matter of fact because there are a number of inexpensive ways you can repair the tile that was damaged.
Although it may as well be noted that some types of damage require you to hire the services of professional floor tile repair companies in Herriman UT.
Understanding Chips and cracks
Depending on the severity of chips and crack you have to make a decision whether to get professional help or try to do it yourself. Keep in mind trying to repair a tile that is in a sensitive spot, meaning trying to repair it might damage the tiles around it, always has the possibility of turning into a nightmare. If something goes wrong you will have no other choice but to get professional help.
If there is a slight chip on the tile the first option for you is to match paint with the tile. The trick is in applying that paint. Carefully applied paint with precision can hide the chipped area pretty effectively. Use a cotton swab a lightly apply the paint, clear off any access paint.
The next problem with little more effect then a chip is a crack. If the tile is cracked really badly you have no other choice but to replace it.
The hard part is not reinstalling the tile, the hard part is carefully removing the affected tile and this process is even more difficult if you have granite tile installed in which case don't even bother to repair it yourself you need a professional granite tile installation service in Herriman UT. But I would have to ask what happened to the granite tile? Its durability and hardness is over the roof and still, it was cracked?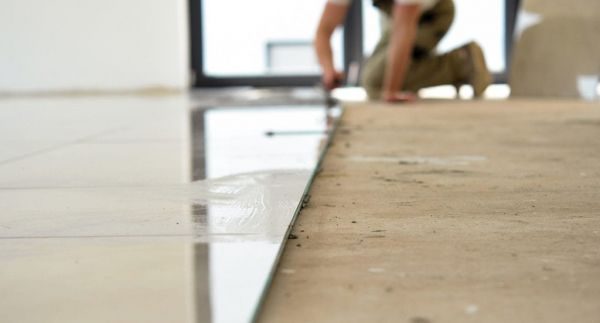 Replacing the tiles carefully, very carefully
Now that we know for which tiles we have the ability to replace ourselves and which tiles require professional help, let's move on to how to replace the tiles which we can.
There are a few tools that you would require if you need to replace the tiles yourself. The first would be finding the exact matching tile. Once this is done you will have to search and get a grout-matching the color of grout previously used.
Now moving on to the hard part. You will need an electric drill with a masonry bit to drill diagonal holes into the tile which will be lightly hammered by a ball-peen hammer. By doing so you will be able to break the tiles into a few pieces that can easily be removed. Be careful while removing the tiles, and be extra careful with the edges of the tiles don't let them slide over the adjacent perfectly good tiles.
Once you are done with the removing part you can start working on placing in the new one. Placing a new one is much easier as compared to removing. Once you have all the things ready, the tile, the grout a level and a hammer for lightly pressing the tile, you are good to go.
Just one more things. If the tile is a corner one, that is if the tile was cut using a grinder into a custom size to fit in the corner then you will have a much harder time in trying to do any kind of repair on it.
In short, you always have the option to repair the tiles yourself but in most of the case it is not a good idea neither with respect to time and neither financially as there is a much bigger risk involved, the risk of screwing things up more than they are.