Your home wouldn't be complete without an outdoor garden. It is one of the first things people notice about a new place. To create memorable first impressions, your garden's colorful feature palette plays a key role. Here are some suggestions for making your backyard the oasis you've always wanted it to be.
Water Features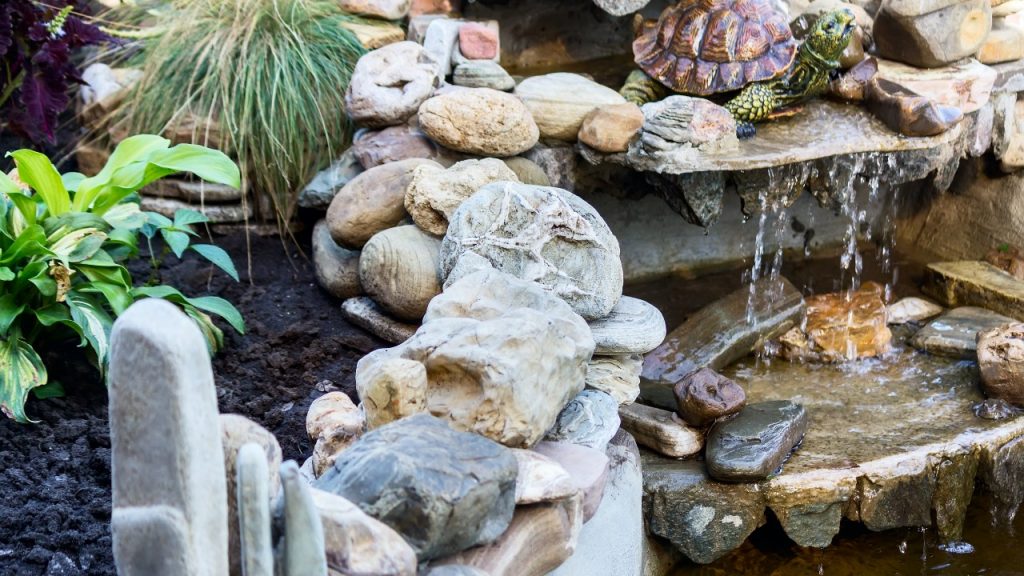 It doesn't take long for water features like large outdoor fountains to add grandeur to your outdoor garden. Your house will have a more refined look and feel with them. Plants are often the focal point of a garden, bringing movement and life to the landscape.
Not only do they look good, but they also make you feel good. The sound of the water lulls you into a state of calm and relaxation. There are numerous bird species that flock to fountains, making them an excellent choice for bird watchers.
A wide variety of fountains can be found in a variety of sizes and styles. As a result, you'll have no trouble locating the fountain of your dreams.
Another excellent option for a water feature is a fishpond. They add a touch of class to your outdoor space. Koi and Goldfish are both popular and beautiful choices for a fish pond. Their intricate patterns of shifting hues are true eye candy. Taking care of the fish and the pond can be a relaxing hobby.
As far as fish ponds go, location is crucial. An ideal location is one that receives half a day of sunlight and is level. In order to avoid having leaves and other debris fall into the fishpond, keep it away from trees and bushes. Water features offer a respite from the commotion of our daily lives. They provide us with a tranquil setting in which to process our thoughts.
Garden Furniture
The popularity of granite garden furniture in the United Kingdom is on the rise. Over time, your garden will take on an entirely new aesthetic that no one else will be able to duplicate.
This is due to the fact that if you leave granite untreated, it will change its appearance when exposed to the weather. If you want your garden furniture to stand out from the crowd, you can let it change color and give it a weathered look.
Granite tables can be an elegant addition to any room in the house. Granite can be used to create anything from a small coffee table for your living room to a large dining table for your dining room, all of which bring the warmth and elegance of natural stone into your home.
The granite table top can be easily added to an existing wooden table to create a unique new piece of furniture. An old piece of furniture is given new life and a new purpose in your home by this method.
Herbs and Vegetables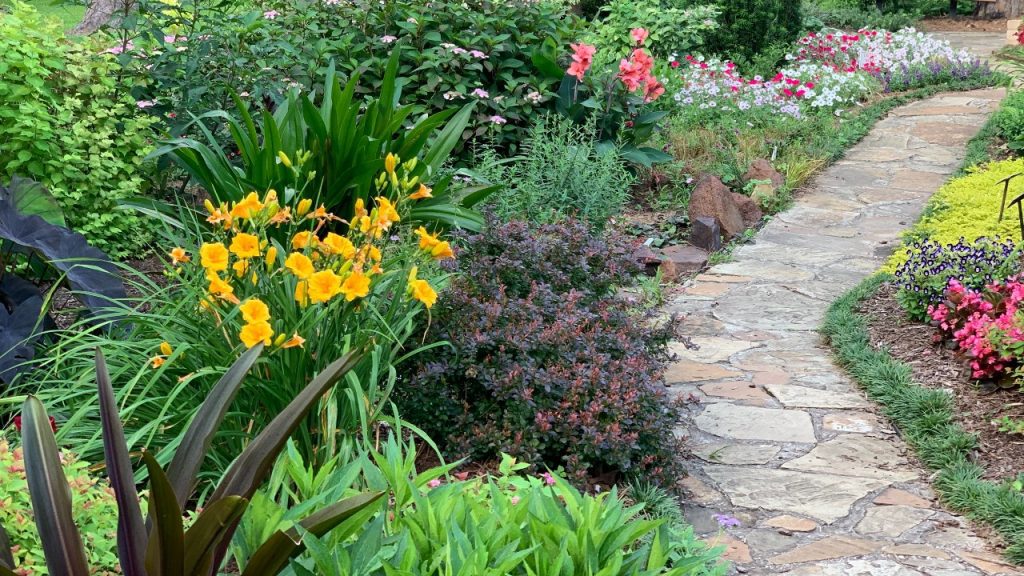 Vegetable gardening has numerous advantages. They enhance the beauty of your property. Vegetables that grow well in a garden include spinach, pumpkins, beets, red bell peppers, carrots, and tomatoes. All the plants' foliage looks great together.
Fences can be used to create a separate area for your vegetable garden. Fences can be painted and decorated to match your personal style as well as your home exterior. The best option is a raised bed covered in hardware cloth.
Find out what works best for you in terms of your vegetable garden layout and design. Vegetable gardening is an enjoyable pastime that can be enjoyed by the entire family. Everybody gets outside and connects with nature as a result of this event.
Using produce grown in your own garden is the best way to eat. As a result, it encourages healthier eating habits. In addition to saving money, growing your own food is better for the environment. You could also grow herbs in addition to vegetables in your garden. Herbs can be used in a variety of ways. They are a source of nutritious and flavorful ingredients that can be added to any dish.
Lavender, for example, is a fragrant as well as a visually appealing herb. You could grow a variety of herbs in decorative pots and place them around your property. This will make your garden look incredibly beautiful and aesthetically appealing. Some herbs can even keep mosquitoes and other pests away from your garden area.
Planting Trees
Trees are awe-inspiring, to say the least. Having them in a garden makes it look more impressive. Trees produce oxygen, absorb carbon dioxide, clean the air, and reduce soil erosion, just to name a few of the benefits they provide. You and your home will stay cooler in the summer because of the shade they provide. Numerous small animals rely on trees for shelter, food, and safety.
River Birch trees are among the best trees to plant in your garden. These trees can grow up to 70 feet in height. Another option is a Red Maple tree, which gets its red color from the sap of the tree. Tulip, Pecan, and Oak trees are also excellent options to think about. The best tree for your outdoor garden will depend on its size and climate.
Backyard Sheds
Adding a garden shed to your property can be a great way to enhance the look and value of your property. They can be used in a variety of ways. They can serve as handy places to keep gardening tools and equipment. Carpenters, model builders, and anyone else who enjoys working with their hands will find a haven here.
If you're looking for a playhouse for the kids, these buildings could be ideal. However, outdoor garden sheds can also be a charming and beautiful focal point for your outdoor garden if they're well-designed. Sheds made of glass or wood can exude an air of sophistication and refinement. Window boxes can be added and filled with flowers in a variety of vibrant hues. This enhances the appearance of the shed and brings a splash of color to the yard as a whole.