Best Travel tips for Picky Eaters
Traveling is not that easy. By adventure, you can do anything comes in traveling but when it comes to eating habits, a person who is a picky eater cannot compromise anyway. So reaching to the destination and then get disappointed will be useless, better is to get a proactive approach and knowledge about the place in advance. Traveling with Virikson Holidays brought me a good experience, they know about you and then plan for you a good trip. But all the travelers don't belong to the same travel company. For them is a blog that can help them in their trouble.
Tips to travel as a Picky Eater:
Here are some tips to travel like a picky eater. If you are so choosy and can't opt for every second dish, you should go with this read, it is for you. Here we go.
See, Where are you heading for Holidays:
It is important to know and research the place you are traveling to this holiday. Internet and the observations of the traveler community can also introduce you to many options in food picking. If you are a picky eater and know that you have chosen a place which can have many favorite options for you, that place is for you. And for example, if the option comes you don't have knowledge about, you should pick up the maximum possibilities about the place. It is a perfect method to decide a place to go and avoid the place which doesn't suit you this way.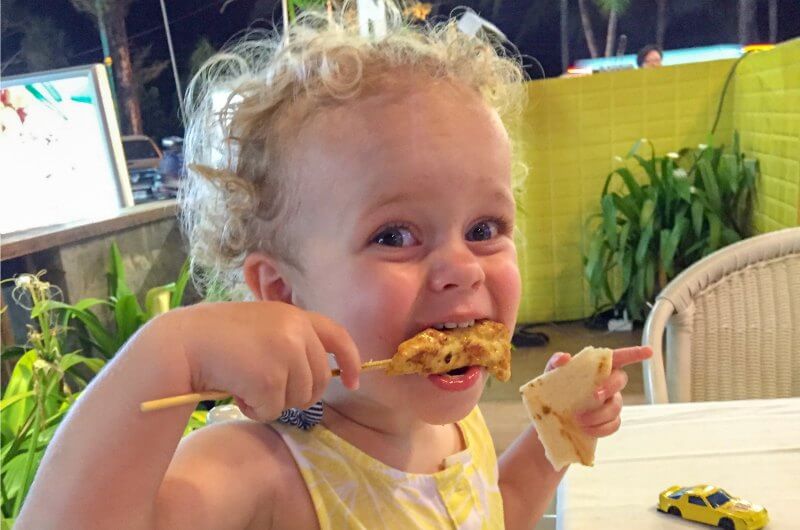 Create new options for you:
If you see that a place is worth a visit and you are not inspired by its food, you should not stop yourself by that trip. You have an option here to get the knowledge of the snacks to pack with you. I used dates and other dry fruits during my visit to the Arab African nations during Ramadan. It was so energetic remedy and the alternate of the food. These days there is an option of ready-made soup powders and the already ready products. You can have them in your luggage or even your hand carry. So either come on the least possibilities or create the new options for your trip.
Do you eat fewer Spices? It is negotiable:
It is something about you can negotiate with the locals making the traditional and locals foods with the local spices. I was in Morocco in March of this year and got ill by the local spices they use in their traditional foods. The food is no doubt very tasty and has traditional and cultural representation. But it disturbed my stomach and then whenever I visited a restaurant and even told my Riad managers not to use the spices. After then I settled down. For the people not very used to the spicy dishes, you should share your concern with the cooks and managers of the restaurant. They will follow your order as per your needs. So whenever you are visiting a place, keep in mind this tip.
Local Foods or Branded Foods?
It is your choice. You can opt for some of the locals' dush too. It is dependent on your choice. But if you really think you have a severe problem of choosing the food. You can at least compromise on the Mcdonalds or KFC Branded food. Got an idea? Yes. You can find these brands almost everywhere on earth. You will search for the outlets of these brands online and take the reviews and people's connections with them. You will also take the addresses and contact numbers of those outlets. If you think that going out is not better. Then search for the food applications functional in the places.
I remember when I visited Pakistan last year, there an application food panda helped me a lot. They delivered me the branded food which I wanted. For you is to pin your choices and have all the data regarding the locations and contact information because, without food, your traveling experience is also useless.
Self-cooking? It is also an option:
Even if you don't want to rely on soups and snacks all the time. You must have the skills to cook your dishes on your own. Get the cooking classes on youtube it can help you a lot in your adventures. I have watched and bookmarked a lot of food classes on youtube which helped me learn a lot. Interestingly, on youtube, you can learn to cook in the jungles too. Means It is so supportive to help you in most adventurous moments. So don't waste your important moments. If you are intended to get somewhere you think it is important to know how to cook. Get to know the recipes and the process of making the simplest dishes during your travel. Good luck!
Tags:
Best Travel Tips
,
heading for Holidays
,
virikson Holidays