Reasons for Tree Removal and the Benefits of Hiring Tree Pruning Services
There are some necessary services for which you need the assistance of professional and tree removal is on such service. If due to any reason you have to cut down the entire tree or more than 50% of the trunk or root system, it is known as tree removal.  The removal of the tree is done due to multitudes of reasons. Displacement of the tree doesn't include trimming or pruning of the tree.
The cost of tree removal depends on the size of the tree and its location. If it is surrounded by buildings, it will become difficult to remove the tree. But it is in an open area it can be removed easily.  In this piece of information, we will look at the reasons for tree removal, and we will also explain why you should hire an expert for the same.
Reasons To Remove The Tree
Removal of dead trees
If the trunk of the tree is decaying
In case there is a damaged tree because of a storm
If the tree is overgrowing and shadowing the roof or other areas
If the roots of the trees are penetrating deeply
If you have to renovate your landscape.
If you see the cracks in the bark, main trunk, or leader branches.
If your tree is diseased, it has internal decay and other structural problems.
If the tree poses a danger of falling branches.
If the tree is badly infected by insects or pests that can spread to other plants and reach your house.
If the tree is blocking the sun or your view.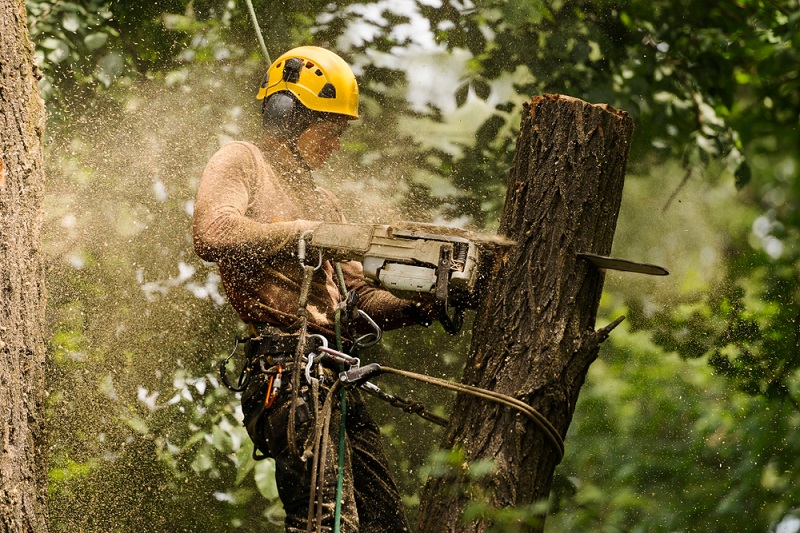 Can The Tree Removal Be Done By Myself?
Often people try to remove large trees on their own without any or professional training and equipment.  But, this is certainly not advisable because tree removal is a dangerous job, and it can cause accidents. Calling a professional arborist will ensure that your tree is removed safely. They have well-trained workers and equipment, and they can complete the job within the deadline. They don't create any mess, and they also remove all the woods, branches, and leaves once the tree is removed.
Why Is Tree Removal Services Necessary?
Tree removal services are essential due to many reasons that are mentioned below
They Are Experts: One of the main reasons for choosing them is that they are experts in such services. They have many years of experience, and they know how to deal with unwanted situations that may arise during the work.
Equipment And Workers: These services have advanced and high-tech equipment and machines and cranes that will remove the entire tree in minutes. If you go for hiring such machinery, you will end up paying a much higher amount. Moreover, they have well-trained employees who know their jobs well.
Cleans The Mess: Once the tree is removed, a lot of mess is created from the trees' fallen parts. They take away all the stuff that you don't need, or they can help you organizing the wood properly. Therefore, it is not your headache anymore to think about tree waste.
Safety: Tree removal is a tricky affair; it must be done right to ensure that there are no damages to the property or the people. But if you call these services, you don't have to worry about the security as they ensure to take all the safety measures.
Conclusion
If you think that your tree is about to fall and can pose a danger to our property or people, you must get the tree removal done by an expert. But before hiring any arborists, make sure that he is well qualified, well equipped, and experienced in handling tree removal.
Tags:
Tree Removal