An Auto-mechanic does mechanic works such as testing, repairs, maintenance, and inspection of trucks and cars. They work on small technical problems such as engines, electronic system, brakes, steering, and transmissions. The auto mechanics use computerized diagnosed tools to do their common jobs like testing and repairing. Also, they specialize in certain areas like front end mechanics, air conditioning and changing brakes.
But, there are many mechanics that are not trustworthy. There have been many experiences by people where they have not had a positive experience because of hiring them. So, it is important to identify an experienced and trustworthy mechanic.
Here are few points you need to keep doing before getting a trusted auto mechanic-
1. Ask Your Relatives, Friends, And Family
When you are looking for a trusted auto mechanic for your vehicle, always ask for references. Whether you plan to approach renowned service companies or local auto mechanics or a family-owned auto shop, make sure to conduct proper research and learn about the experiences of past customers. They will share their experiences and in turn, you are able to choose a trusted auto mechanic that is best-suited to your requirements.
2. Take Help from Media
There are newspapers and magazines which provides you with "Auto Experts". You should go through them and then, check out the auto repair shop. Before availing their services, you must learn about the number of years that they have been in practice – amongst other aspects. It is advised to conduct a thorough research to ensure you are hiring a trusted auto mechanic.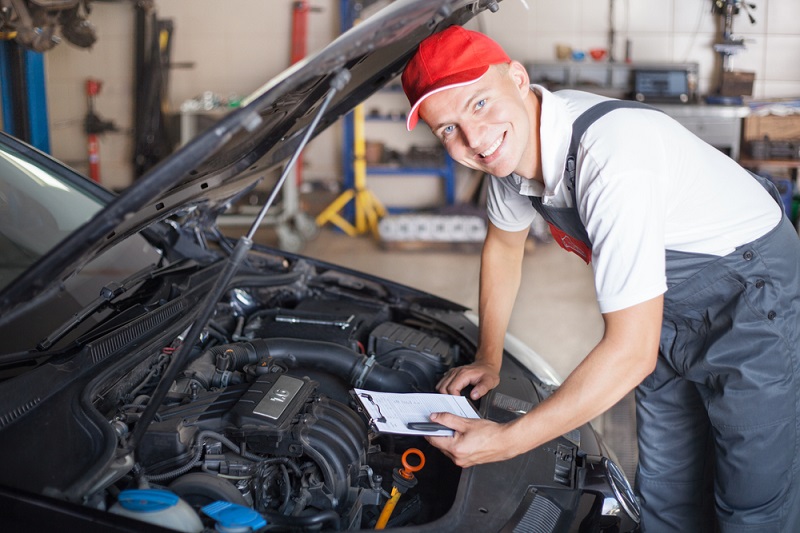 3. AAA Certified Shops
You should try to find out the shops which are AAA (Approved Auto Repair). They are several shops which AAA Certified are.  These shops have their strict professional standards for customer service and staff selection. So, you will get a trusted auto mechanic.
4. ASE Certified Mechanic
ASE (Automotive Service Excellence) is a board where the mechanics are tested based on their knowledge and skills.  These tests take place after every 5 years for them to remain a certified Mechanic under ACE. The mechanics from ACE are a trusted auto mechanic.
5. Check the Companies That Service Buses and Taxis
The public transport depends on the service of the vehicle. So, you can ask for a recommendation to learn about some trustworthy auto mechanic shops.
6. Experienced Mechanic Shops
You should find out a store which has been in business for several years. They are more experienced than the newly-established ones. If you are considering a new auto shop, then you should look for the reviews about the place. Also, you can ask them to give references from previous customers, so you can learn about their experiences, based on which you can take your decisions.
7. Get A Minor Service Done
Before getting a trusted auto mechanic, you can get some small services done by them. Depending on your experience, you can allow them additional vehicle service tasks. You can even check the payment deals and if they provide any kind of warranty or not.
8. Ask your Auto Insurer
You can ask your auto insurance provider for referrals of reliable mechanics. They are familiar with the customer service standards of the auto mechanics and can guide you correctly. So, it makes sense to check the stores which are in association with your insurance company.
9. Ask About the Price
While getting a trustworthy auto mechanic shop you should always ask for a recommendation from your friends. Based on their suggestions, you can choose the auto mechanics that quote affordable rates and are transparent in their dealings as well.
In addition to the above-listed points, there are other factors to consider, pertaining to the availability of the auto mechanics and whether they provide doorstep service, for this reason, always do your research well before hiring the experts so you do not go wrong where your selection of Traralgon mechanic is concerned.