The sudden demise of one of the most celebrated actor of India Om Puri on today morning left the millions of his fans and film industry into deep shock. He died of a massive heart attack at his house in Mumbai. He was 66.
Om Puri returned home last night after a shoot. When his doorbell went unanswered, his driver raised an alarm. It is reported that actor succumbed to a massive heart attack. Prime Minister Narendra Modi & entire film industry including top politicians have expressed his condolence and grief over social media.
The versatile actor has acted in 250 films and his tremendous acting skills noticed by transcending borders and traditional classifications. He was awarded The Padma Shri Award, the fourth highest civilian award of India in 1990 and in 2004.
Om Puri was born to a Punjabi family in Ambala ion October 18, 1950. He studied at the Film and Television Institute of India and at the National School of Drama. Naseeruddin Shah was his classmate there.  In 1976, he made his debut in the Marathi film 'Ghashiram Kotwal'. Critically acclaimed actor has done a wide range of films in India as well as the US and Britain.
Om Puri's iconic films are "Ardh Satya", "Aakrosh", "Maachis" and "Paar". His most successful film "Jane Bhi Do Yaaro" has earned a mainstream achievement for Om Puri.  Don 2, Singh Is King, Billu, Bajrangi Bijan and Gayal once again was his recent films he acted in. He paired with Naseeruddin Shah, Shabana Azmi and Anupam Kher in several films.
His Hollywood acting includes City of Joy (1992) with Patrick Swayze, Wolf (1994) with Jack Nicholson and The Ghost and the Darkness (1996) with Val Kilmer. He acted as General Zia-ul-Haq in Charlie Wilson's War, which stars Tom Hanks and Julia Roberts.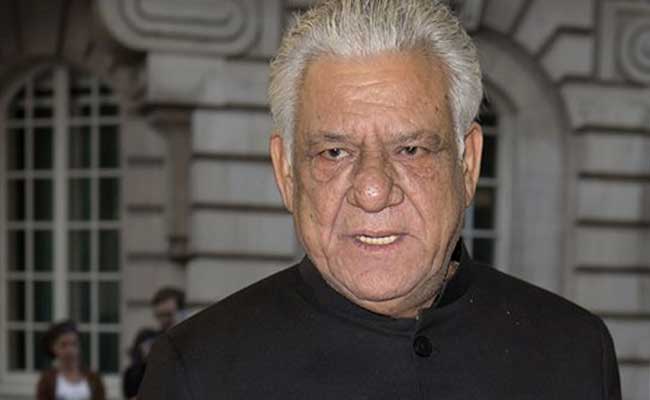 Om Puri's notable appearance in Richard Attenborough's Gandhi in 1990s rose his popularity in American and British cinema.
Om Puri also played an iconic role opposite to Helen Mirren in Steven Spielberg's 2014 American comedy-drama' The Hundred-Foot Journey'.
Indian fans are remembering his iconic acting in films like Maachis and Jane Bhi Do Yaaro. He won the National Award for "Arohan" and "Ardh Satya". His television work "Bharat Ek Khoj" and "Kakkaji Kahin" was also a big hit.
Anupam Kher was first to arrive at Om Puri's place after the news of his death broke out. The entire nation is mourning over the death of a brilliant and acclaimed actor of Indian Film Industry.