Best Wedding Dress Styles for Tall Brides!
Being a tall female can be both a blessing and a curse. On the one hand, there are physiological benefits to being tall. On the other, it can be challenging to find outfits that work with your height, and it can cause self-consciousness.
On your wedding day, you deserve to look and feel your best. Here are some of the best wedding dress styles for tall brides!
Ball Gown Style
Ball gown styles are one of the best styles for brides who wish to take the focus away from their height. While many of the bridal trends in recent years have been shifting toward sleeker silhouettes, there are plenty of Azazie wedding dress options that offer this more traditional style with a modern twist.
The main reason tall brides choose ball gown style dresses is that the width offsets the height. The broader base creates balance with the longer length and helps tall brides feel more comfortable as they walk down the aisle. Look for a ball gown style with a dropped waist rather than an empire waist, as this will enhance the illusion.
Trumpet and Mermaid Style
For the brides who wish to use their height to their advantage, trumpet and mermaid style cuts create a stunning silhouette on a tall bride. This curve-hugging cut is favored by tall brides who have a slimmer, lankier body type as it creates the appearance of curves where there are none. As this is a common concern among tall brides, having a trumpet or mermaid style dress can be very flattering.
For tall brides choosing this style, opt for sleeveless or strapless with a sweetheart neckline.
A-Line or Sheath
A-line and sheath dresses are another way to play up your height without the same accentuating effect of the trumpet or mermaid dress. This style fits very well with the bohemian and nude trends of recent years and can be very versatile.
For an ethereal, queen-like look, opt for a flowy fabric rather than structure. Layers of lace and chiffon look exquisite on a tall bride in a sheath or a-line gown.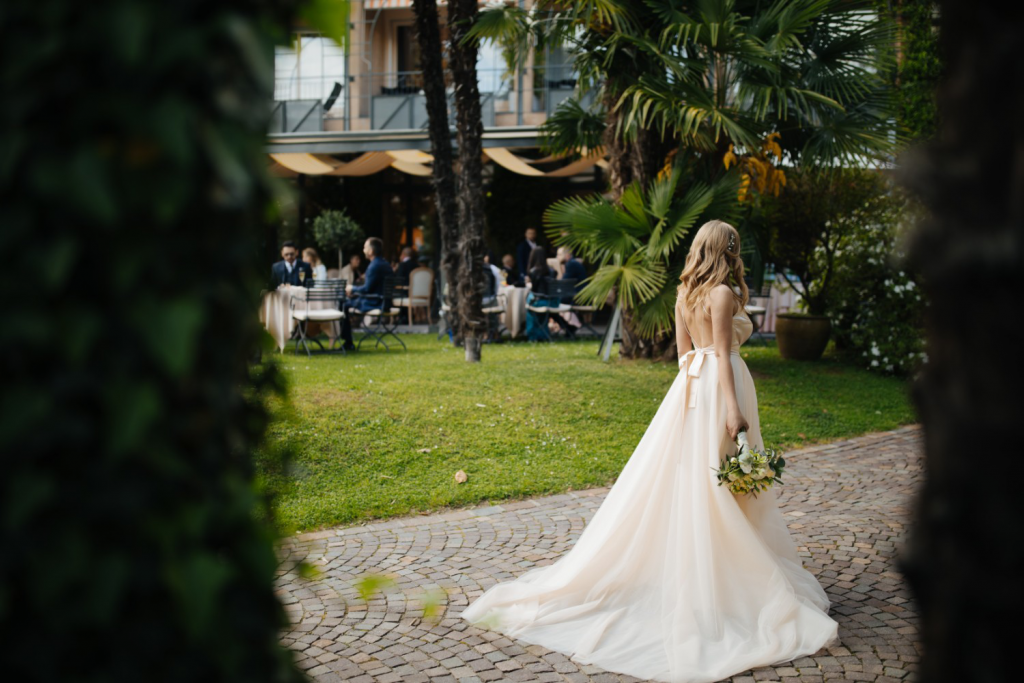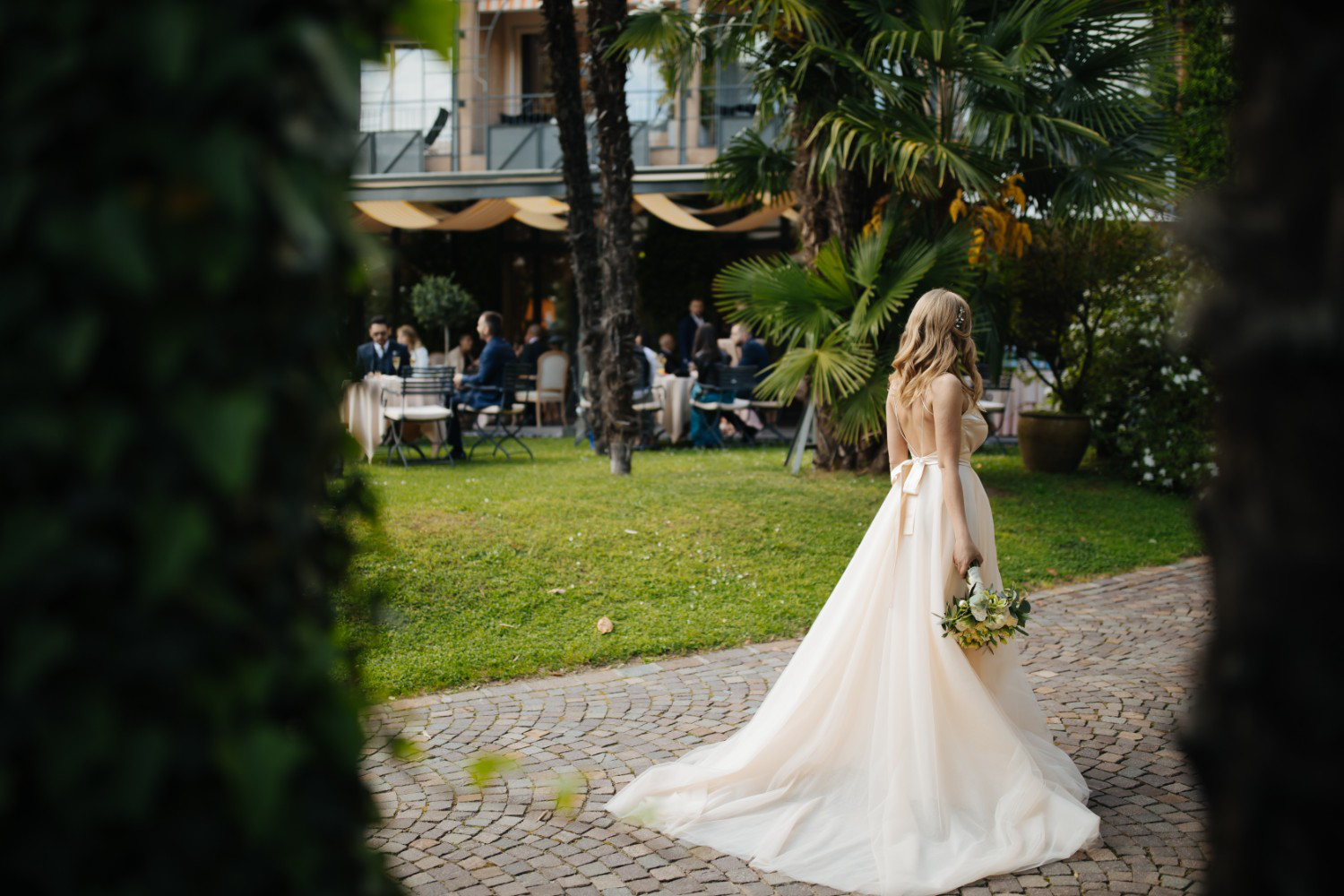 Tips for Tall Brides
Once you've chosen a style that works for your body type, it's time to look at the next steps. Here are some other considerations for tall brides to keep in mind.
Alterations
One of the benefits of being a tall bride is that most dresses are made with extra fabric to accommodate all heights. It's shorter brides who have to worry about hemming their dress and losing any applique in the skirt.
That being said, the taller you are, the more likely you are to experience challenges. When purchasing a dress, take a close look at the hem to see if there's the extra fabric to be let out. If not, consider looking at a petticoat or seeing if it's possible to add a layer of material at the bottom subtly. If you need extra length, plan to do your alterations well ahead of schedule.
Shoes
Choose your shoes before you choose your dress. That way, you can get a better idea of what alterations you'll have to make, and if they work with the gowns you try on.
If you prefer heels, you may have to choose something with a more conservative height, depending on your dress. Talk to your seamstress during alterations.
When choosing a dress, look for something that makes you feel amazing. It doesn't matter what everyone else thinks: you know your body and your comfort level. Whether you choose to embrace your height or try to take focus away from it is entirely up to you.
Tags:
Azazie wedding dress
,
Wedding Dress
,
wedding ideas