What Makes a Modern Designer Fireplace?
A modern designer fireplace is a very important part of every modern home. Sometimes, it defines the very image that makes a home design, well, modern.
So what design elements should you look out for in a truly modern fireplace?
Here are a few key items to look out for.
Frameless design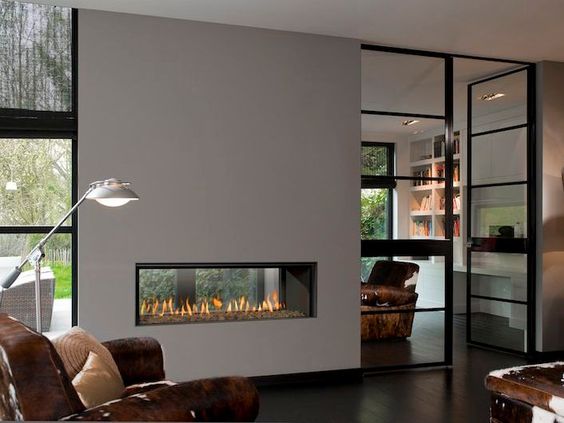 Modern designs are minimalistic by nature, so expect modern fireplaces to have a frameless design.  This design concept can be seen in almost all modern fixtures such as frameless windows, frameless shower doors, frameless televisions, etc.
The clean, sleek, uncluttered look is the norm when going modern.
There are several frameless fireplace solutions out there that embrace the sharp, smooth, contemporary look of a modern design. The minimalist look it provides gives architects and designers the ease of designing a similarly modern space around it.
The effect is a seamless blending of materials from the surrounding walls to the fireplace's frameless glass, making the fireplace look like a picture on the wall.
Linear layout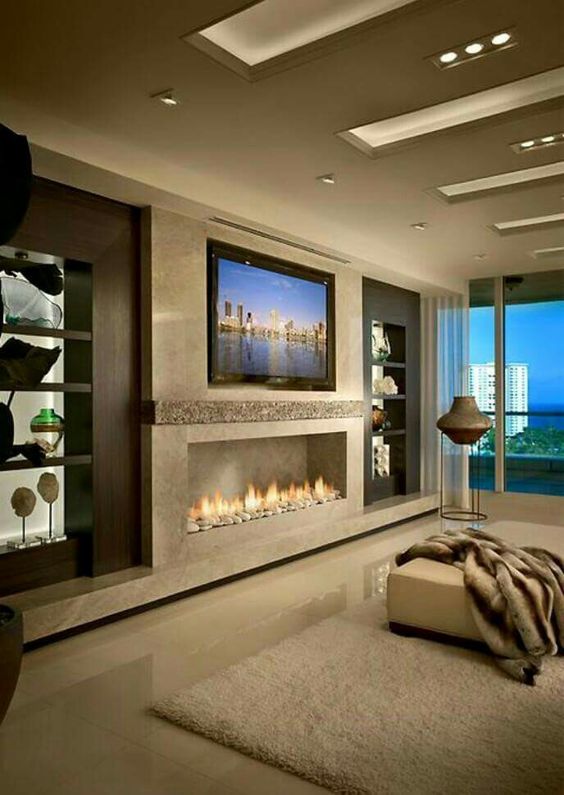 Most modern or contemporary designed rooms rely on a "linear" layout to give that clean, precise look. Similarly, modern gas fireplaces are linear. They are built that way for ease of incorporation into any modern space.
It comes in a wide range of lengths to complement any modern living space and to provide a spectacularly clean and dynamic view of the flame. A minimum opening of 16 inches should be specified for any given linear measurement of a modern designer fireplace.
Safety is a paramount concern
Safety should always be a concern in any fireplace design either old or new. Since 2015, all fireplaces sold in North America and the UK must come with a heat shield or a safety barrier. Using really fine mesh to act as a safety barrier meets safety standards while still providing the frameless modern design.
Another means of achieving this safety issue while sticking to the minimalist concept is by making use of a double glass. This acts as a heat shield thereby eliminating the need to use a physical screen as a safety barrier.
Summer kits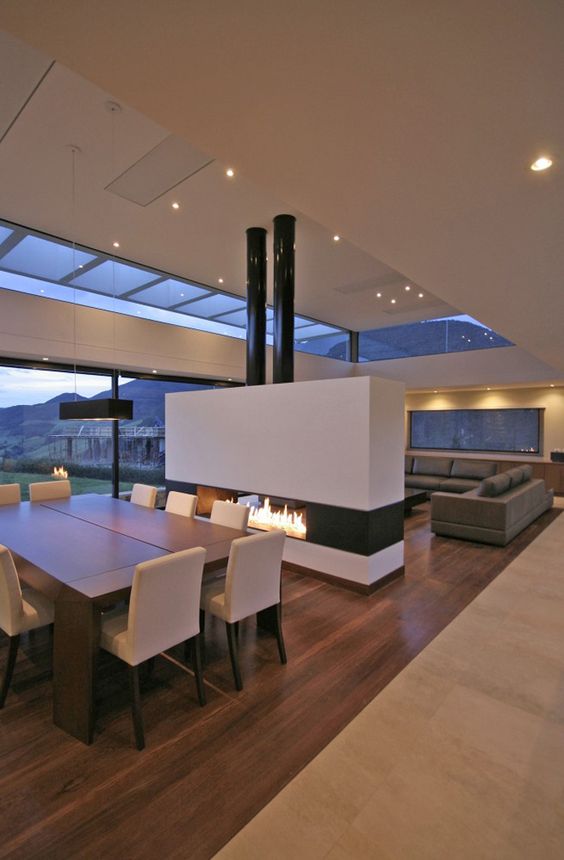 A modern fireplace should be enjoyed yearlong even during the summer. So look for summer kits.  These kits effectively reduce the heat produced by your fireplace by redirecting heat outside rather than radiating it inside the room.
Now, there is no reason not to enjoy your stunning fireplace even during summer.
Automated technology
As modern advances go, automation is always at the centre. Modern designer fireplaces should be equipped with a means to be integrated into any home automation systems. A separate remote is out of the question as it should be a part of the overall system making it controllable with one central device.
Bio:
Modus Fireplaces has been in the industry of producing bespoke fireplaces and providing luxury designer fireplaces for homes and hotels in the UK. Together with Europe's top manufacturers, we are able to provide clients great and unsurpassed collection of unique fireplaces. We know that most of their clients have different needs, which is why we will work on site and directly with them to achieve in creating that impressible fireplace.
Tags:
designer fireplaces