Why Medical Carts Made from Stainless Steel Are Used in Hospitals
The health care industry comprising of hospitals and other health care facilities widely use medical carts made of stainless steel for storage and transportation of medical equipment. Such trolleys are made with highly resistant and good quality stainless steel which is further electro polished for a more shiny look. To be suitable for numerous purposes, such trolleys are available in a number of sizes and styles usually comprising of two or more shelves and wheels at the end of the legs. Other than its size, the stainless steel surface offers a huge number of benefits.
Advantages of Stainless Steel Carts
Hospitals prefer using a stainless steel medical cart owing to the number of benefits including the following:
1. Sterile
Since the top priority of hospitals, while choosing equipment is its cleanliness and sterility, stainless steel is the most suitable option to avail. The electro-polishing done on them not only improves its brightness but also increases its sterility. This makes them a more preferred choice as compared to wooden trolleys which instead attract insects and bugs and fungi when exposed to spilling.
2. Rust Resistant
Stainless steel is also rust resistant and thus maintains its clean look and smooth surface over the years. This is great for hospitals which require such surfaces and carts to be cleaned often, making them a fantastic alternative than other materials such as iron or wood which is prone to corrosion.
3. Easy Cleaning
As stainless steel is resistant to damage from cleaning solutions and other such sanitizing chemicals, they can be easily cleaned multiple times a day without getting harmed.
4. Non-Porous
The surface of stainless steel is non-porous thereby preventing stains, spills, viruses, and bacteria from entering inside the cracks. Since surfaces and carts in hospitals are prone to frequent spillages, stainless steel becomes a suitable surface which can be sanitized easily without getting concerned about the solvent from seeping inside the area.
5. Fire-Resistant
Stainless steel is also resistant to heat and fire and thus is a preferred option in hospitals for protective concerns for medical personnel handling the cart and patients. Hospitals can choose the amount of fire resistance and protection by checking the rating given to the steel after fire testing carried out during its production.  The inherent resistance to oxidation and the high temperature of steel further adds to its protection.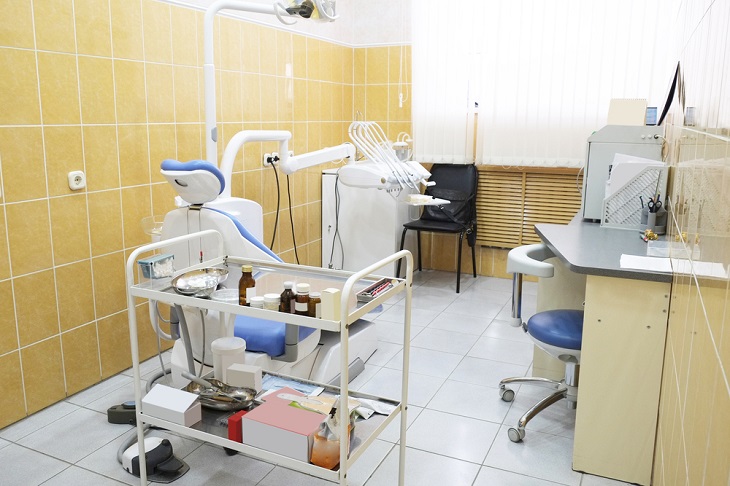 These features of the durable and maintenance-free stainless steel make it a great material for medical carts. While the chromium content in steel provides a layer of chromium oxide on the surface, making it resistant to mechanical and chemical damage, carbon provides more strength and hardness to it. To provide resistance against corrosion, elements such as nitrogen, nickel, and molybdenum are added. One can thus choose amongst a number of grades of stainless steel available that varies by alloy elements additionally added during the manufacturing process. While there are various shapes, sizes, and models available, you should choose one that best matches your specific needs. In bigger hospitals that require fast yet stable moving carts, you can get one with two sets of wheels whose one set is controlled with brakes and locking system. You may also get one customized for your unique requirements such as completely welded trolley to match certain dimension and smaller areas, and so on. If you are looking for such stainless steel carts for a hospital, clinic, or any other medical facility, make sure to get them from a reputed seller to ensure quality. You can search on various online portals for such a manufacturer around your area.
Tags:
medical cart