There are various styles and types of racking systems for storing goods in warehouses and departmental stores etc. Each system comes with its set of advantages, and the Cantilever racking storage solutions come with the main advantage of handling of all oddly shaped or lengthened item easier while saving your space and investment.
What Are the Cantilever Racking Storage Solutions?
For storage, the pallet racking system are the most popular and common in warehouses. But pallet racks are not the best solution for all storage requirements. Things which can be stored in pallets can be best stored in the pallet racks. But things or goods which have an odd volume or shape cannot be stored in pallets. For them, the cantilever racking solution is apt.
Cantilever racks take much less space, and are supported on poles at one side, and have beams to take the goods load acting as shelves. Overall the design is a master space saver. The design makes them popular for storing all odd shaped and odd sized objects easily without any ambiguity of handling.
What Are the Main Advantages of Cantilever Racking Storage Solutions?
The main advantages of cantilever racking storage solutions are as follows:
As the racks are made of columns on one side only, and the front side has no columns, it's easy to load and unload goods on them. Altogether this enhances the handling time and performance, and hence time lags are avoided effectively.
Due to minimal structural design the costing of these racks are low compared to other storage rack solutions. Hence, these are economical and a good way to invest on racking and save money.
The loads on the racks can be conveniently placed on any part, anywhere without having to be confined to one point. This brings in flexibility of placing the goods.
The slots are so conveniently available, that you can load a good at any storage slot from any angle, and this makes handling of goods really easy.
As the time of handling gets reduced while storage is flexible and increases too due to more flexibility and relief from volume based or size base storage, hence these racks prove to be the most economic. You can store more goods in less time, and unload, and this makes them return you with greater profits.
The adaptability of the Cantilever racking storage solutions for storing goods which you can't conventionally pack in pallets, make them really useful in the warehouse, building, and construction and related industries.
What Kind of Items Can You Store in The Cantilever Racks?
Any item which has a size or volume that demands a wide storage can be fitted easily in a cantilever rack. You can store pipes, tubes, beams, crates, and many such things which are oddly shaped, may have varying and yet long lengths, and girth may also differ. All such items in any kind of material can be stored in the cantilever storage solution too easily.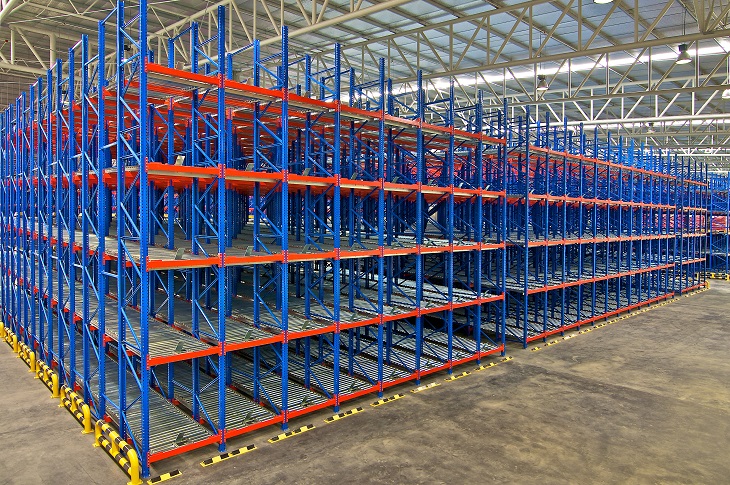 Installation
Fitting cantilever racking storage solutions is also super easy. If you are planning to get one for the interiors then any standard system properly painted would do the job. For exterior use, galvanized metal would be the best to withstand the weather elements. Lifts and forklifts can work totally compatible with the cantilever storage racks, and hence you can get them installed in a short time in your warehouse, and just get going with storage and business.
A cantilever storage solution is installed in no time by suppliers and sellers, with the help of manpower, instruments, and professional installation services.