Wondershare PDFelement for Mac 8.0: It has a new upgrade and a first look
The world has changed over the past few decades with the introduction of computer technology and the internet. Now people write no longer using paper, but using electronic equipment. We all do everything using computers from writing test papers to writing essays. A few years ago we still used Microsoft Word, to help us share activities and work, but over time, the world of technology began to introduce PDF files.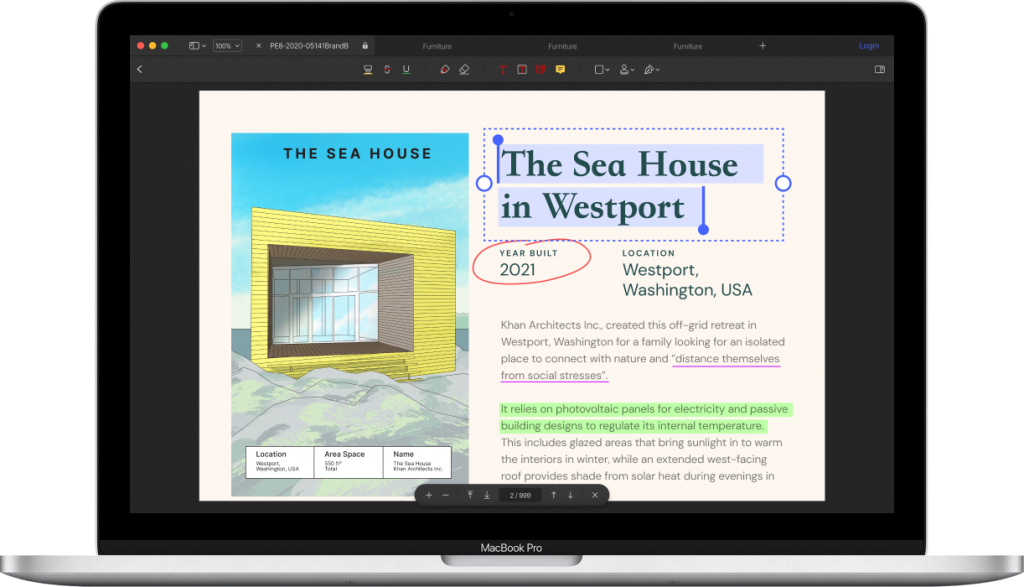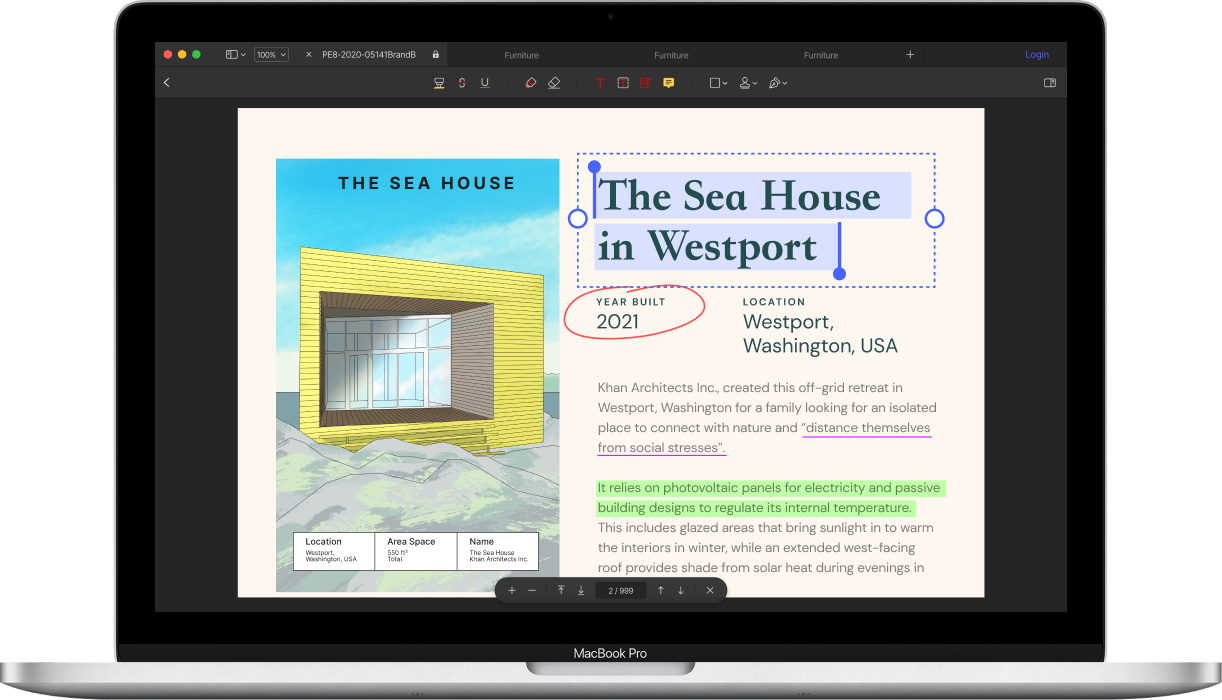 PDF and Microsoft Word files both have usability and productivity that can be utilized by users, but PDF files can be more reliable because they have several advantages when compared to Microsoft Word. Unfortunately, not everyone can work with PDF files, therefore PDF processing software such as PDFelement is needed.
In order to better empower individuals and enterprises to compete in the digital economy era, and bring users a more efficient office experience, recently, Wondershare PDFelement for Mac 8.0 was launched. 
It is an all-round PDF document solution, covering PDF format conversion, re-editing, sharing encryption and decryption, text reading, modification and annotation, filling in electronic signatures, adding watermarks and other functions. It is committed to providing business users and individuals the best one-stop PDF document solution to help users "edit PDF documents like Word." This product has more than 50 million users worldwide, has won the G2 Crowd "document editing leader" award, and has been recognized by users and professional evaluation agencies at home and abroad. For those who're interested, they can get PDFelement for Mac 8.0 now.
On the basis of continuation of the all-round and efficient version of the original version, PDFelement for Mac 8.0 adopts a new UI design and adds five functions of "multi-tab, multi-browsing, multi-touch, multi-note, and multi-mode", which are further developed for MAC system users.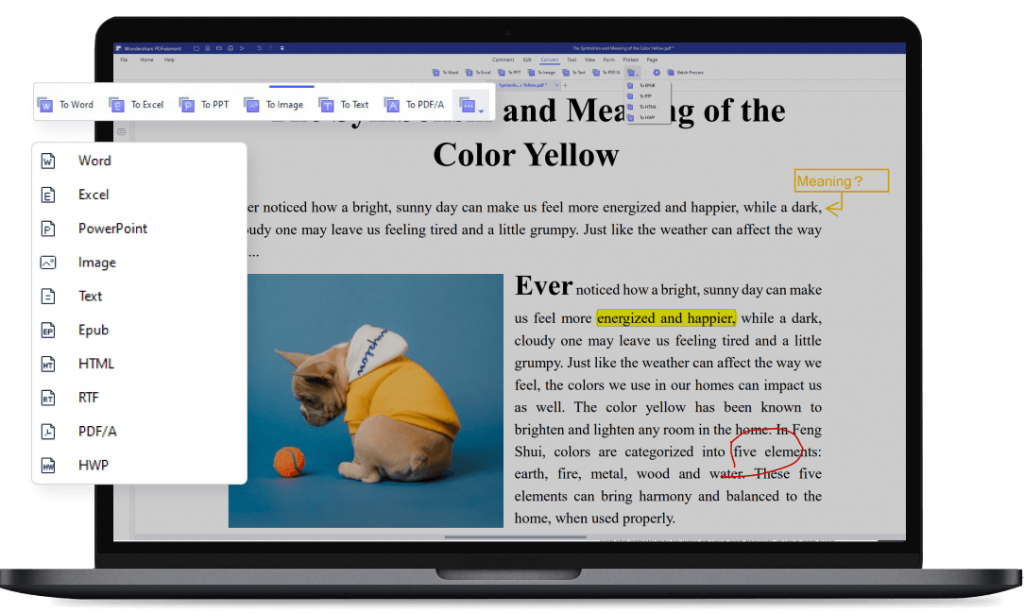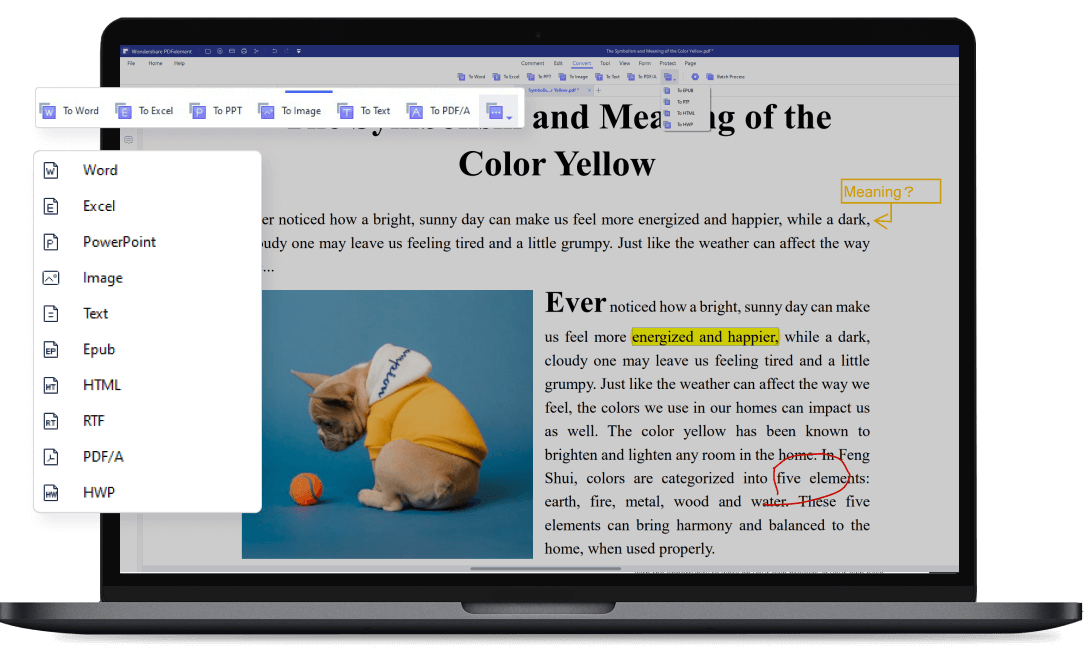 New UI upgrade, clearer browsing, positioning and annotation
This version is oriented to the global market, and documents can be opened in seconds and there is no need to wait for document review. The overseas version also has a cloud storage function online, and users can easily realize multi-terminal file sharing.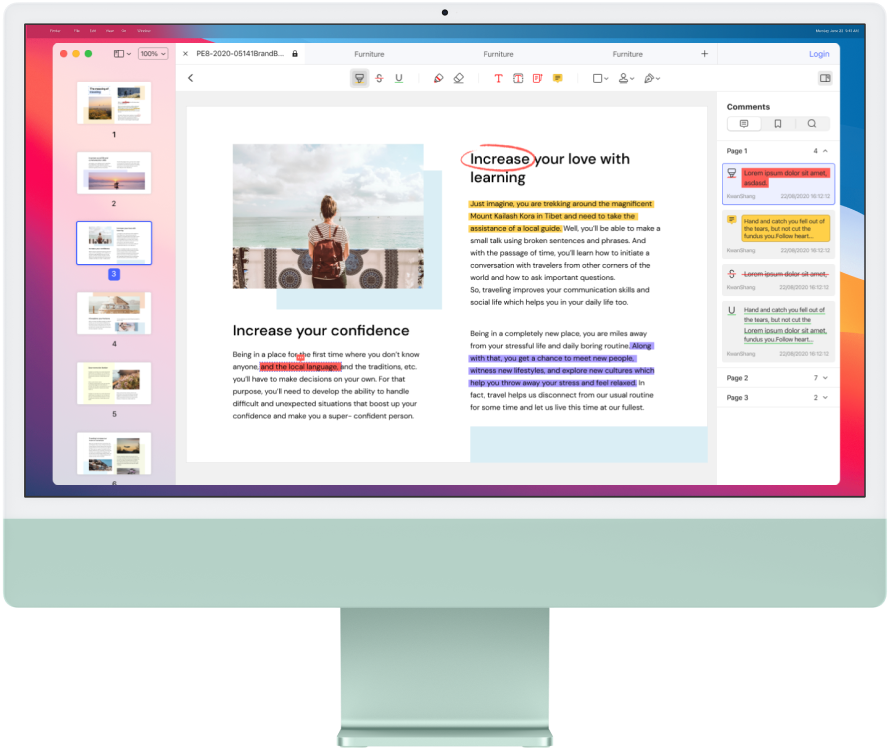 The PDFelement for Mac 8.0 is based on the use characteristics of the MAC system. It has achieved a triple breakthrough in the interface design of the original version, especially the update on the page display expansion, which will bring users more efficient, comfortable and clear browsing experience.
First of all, the new version creates a more direct and smooth browsing experience on Organize Page. The right interface provides a custom page editing pane, which can support single or batch operations; the overall page layout and operation flow fit the user's habits, smoother and natural upgrade, functional hierarchy is clear, and more direct.
Secondly, the new version has been revised and upgraded in the annotation list function. Compared with the original version, the annotation list presented on the page is clear and direct. The newly added link annotation list and the line of the text annotation make the annotation function more directional. The new version supports the background and mark content of the realistic graphic annotation, and the list content is intuitive.
In addition, the new version adds an outline view pane on the left interface, which can help quickly browse and locate.
Five new functions have been added to further enhance practicality
In order to empower office efficiency, the PDFelement for Mac 8.0 also adds five major functions of multi-tab, multi-browsing, multi-touch, multi-note, and multi-mode" to further enhance the practicality of the product. Among them, "Multi-tab" adds the function of top and label lock to prevent mistaken closing and facilitate office operations.
"Multi-browsing" has two new browsing methods, List view & Grid view, which can be switched at will.
"Multi-touch" adds a touchpad signature function, making signatures smoother.
"Multi-notes" adds the function of adding notes to the annotation content, and the supported annotations include highlighting, underline, strikethrough and graphics, which can improve operation efficiency.
"Multi-mode" adds dark mode, which can follow the MAC system settings.
And more features to make PDF Convert easier like:
– Optimization of the comment and bookmark list with more information.
– Optimization of the list of recent files.
– More document sorting methods to efficiently manage documents.
– More batch processing options to the page-organized module.
– Right-click menu. 
Wondershare Technology, which developed Wondershare PDF, started in Shenzhen in 2003. In the past 18 years, it has brought the digital creative software "made in China" to more than 200 countries and regions around the world. PDFelement is also available for various operating systems, for example PDFelement for iOS for all iPhone users. We hope this post was informative.