Let's keep it real – these previous twelve months have been an absolute killer of our productivity. The abrupt switch from office work to working from home has shaken up many of us, and our management skills are not what they used to be.
The pandemic has made it increasingly difficult to keep track of our work tasks and deadlines as employees and our personnel's productivity levels as managers. Many CEOs and managers nowadays think that just because their employees are working remotely, they are slacking off and avoiding their responsibilities.
In fact, nothing could be further from the truth! Recent figures show that the shift to work from home has resulted in increased productivity in staff, as well as fewer PTO applications and sick days.
It turns out, when you can do your job from the luxury of your own home, you tend to feel more comfortable doing it. After all, who does not enjoy being paid for staying in your pajamas all day? You get to have your cake and eat it too!
Unfortunately, it is not all sunshine and roses. For plenty of us, our jobs and offices made up most of our daily schedules and helped structure our days around them. It motivated us to get up early, have a coffee and a shower, maybe squeeze in a run before heading for the office. However, these days, those structures are starting to fall apart.
Because of the lack of structure, working from home can bring the unwelcome addition of becoming a workaholic. Indeed, when your office and your home are the same, it is very easy to feel as if your job never stops and go overboard with your work hours. You soon find yourself replying to emails at 11 at night, like it is the most normal thing ever! Read about the signs that you are becoming a workaholic.
If we have just described your typical workday, then this is the article for you. Do not panic; there is no need to worry! Like so many people right now, you have what seems to be a workload management issue. Luckily, we have just the solution for you! Stick with us as we present you with the tool that will bring balance into your life.
Take control of your work life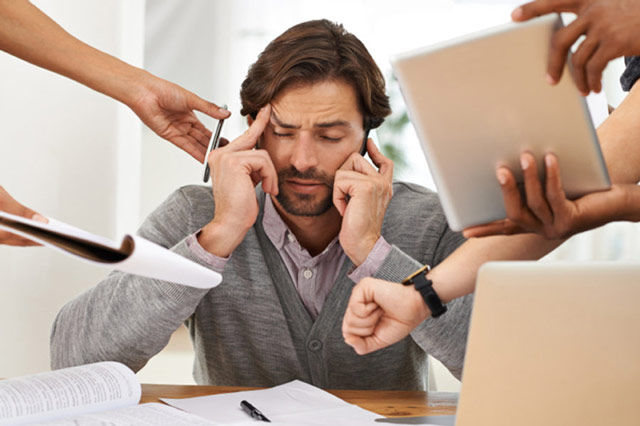 Workload management tools are nothing new. Ever since humans have invented the written word, we have meticulously kept records of tasks that need to be done, bills that need to be paid, and professional communications with others. Nevertheless, times have changed a lot since then.
These days we are under an incredible influx of information by the minute, and it can be tough to keep track of what is relevant and what is not. Not to mention, today's jobs have multitasking as an essential requirement in their vacancies, meaning often you have to juggle several tasks at once.
Well, we have good news for you! You can ditch the piles of to-do lists and the sticky notes around your screen. Forget about spreadsheets and whiteboards and embrace the convenience and functionality of an online workload management tool in your life. Trust us; you will not regret it.
So, what does this magical tool do? Instead of checking each employee's availability and skillset before assigning them a task, you can allocate them based on this software's preset filters. Save the time and effort of sending emails back and forth throughout the whole week and assign the projects to the people most capable of completing them.
Moreover, this will be visible not only to you but also to everyone in the company, allowing for more efficient long-term planning and work transparency. Watch as the need to multitask rapidly decreases when your coworkers see you are currently busy with other projects!
Additionally, workload management tools ask you to input your working hours into the system. This can serve as a wake-up call when you have worked too much and a reminder when you need to slow down. Sure, the work needs to be finished, but you will be no good to anyone burned out!
Lastly, save time researching things like budgets and human resources when you have all of the information available in one place and just a search away! There will be no need for weeks-long email chains about approving costs when you know the way things stand right away.
A short conclusion
We understand that it can be challenging to go from analog to virtual. But switching to an online workload management tool will help you keep track of things the way paper will never be able to, with the added benefit of saving you tons of space. Not to mention, you would also be protecting the environment!