It wasn't too long ago when 3D printing was a technology that only big manufacturers had access to. Nowadays, businesses offering 3D printing services keep popping up everywhere. 
Some kids are even talking their parents into investing money into their newest hobby. If you're thinking of jumping into this bandwagon, you've come to the right place. Our short but informative guide should help you wrap your head around this innovative technology and enable you to decide if 3D printing is for you.
3D Printing Basics
Before we get into what you need to buy, where you can get 3D model designs, and how you can get materials on the cheap, let's first talk about the basics of this technology.
What Is 3D Printing?
When we hear the word "printing," most of us think about how a digital file is transferred to paper using ink. That's 2-dimensional printing. The basic concept of 3D printing is similar to this. It is an additive manufacturing process where you build a three-dimensional process layer-by-layer based on a digital model.
Now, the question you're probably asking is "what is additive manufacturing?" Most of us are familiar with the concept of subtractive manufacturing – where we start off with a solid block of material such as wood, cutting away bits and parts of that block until we end up with a final product. In short, we "subtract" material until we are able to shape it into a three-dimensional object. 
One good example of this is sculpting and CNC milling. Additive manufacturing is the complete opposite. Instead of chipping away pieces of material from a solid block, you build it by putting down thin cross-sections of the material one layer at a time.
How Does It Work?
The process of 3D printing is pretty simple. You start off with a digital model. This model can be created using software such as Computer-Aided Design (CAD). Once you have the digital file ready, you need to import it to 3D printing software. The software will be responsible for translating the design into a series of instructions that a 3D printer can follow. It will also cut the model into thin, two-dimensional layers.
What happens next varies depending on the 3D printer you use and the material you choose. Generally, the software will send the file to the printer which, in turn, will start melting the material. Once melted, the material will be extruded onto the printing platform through a high-precision nozzle. 
How Long Does 3D Printing Take?
The length of time it takes to 3D print an object will depend on the size of the object, the software you use, the material, and the type of printer you use. In general, you can expect to wait around 4 to 18 hours until you can get a fully printed model. Take note that 3D-printed models usually require a bit of post-processing before they can become considered fully finished.
What Are The Different Materials You Can Use?
Most people think that 3D printing only uses plastic. That's not entirely true. While this technology does utilize different types of plastics, there are other materials that you can use including metal, sand, wood, carbon fiber, and resin.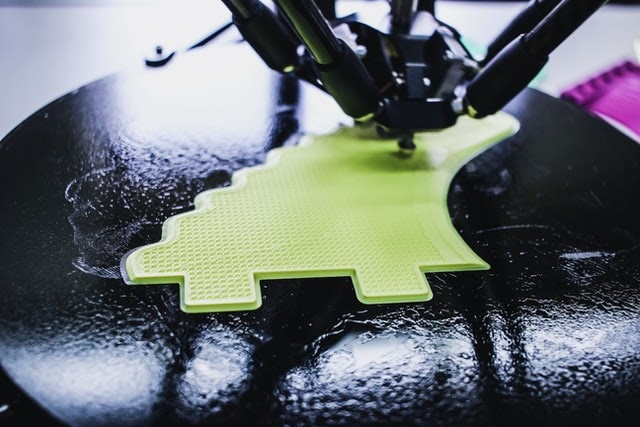 What Can Be Made?
3D printing has a variety of applications. This technology is being used to produce customized parts and tools in the automotive industry. It is utilized in the healthcare industry to create implants, anatomical models, and surgical tools. For consumers, the applications are varied as well. You can use a 3D printer to create toys, furniture, keepsakes, etc. There is no limit to what you can create as long as you can imagine it.
Getting Started on 3D printing
These days, you can easily find companies that offer 3D printing online. There's no need to get yourself all the necessary equipment and software if you just need to print one or two models. But if you plan on producing more than a handful of models, then it might be best to get your own. That being said, we recommend that you first try it out to see if 3D printing is something you can get into. There are maker spaces where you can try the technology out before shelling out the necessary investment. 
Choosing a Machine
When choosing a 3D printer, you need to ask yourself the following questions:
How much are you willing to spend? 
What are you planning to make? 
What material are you going to use?
How fast do you need it to print?
How is the printer's customer service? 
Is there already an active support community that you can depend on to help you solve common problems? 
How easy is the printer to maintain?
While this is by no means a definitive list of questions, it should get you started on the right track with the best 3D printer for you. 
Finding 3D Models
As we've already mentioned, you can create 3D model designs using 3D modeling software like Zbrush and Autodesk Fusion 360. However, not everyone can use this software or create designs. Fortunately, the 3D printing community has grown a lot over the years. People are sharing their own designs online through sites such as Thingiverse, MyMiniFactory, and Cults3D. Some of the designs are free while others can be downloaded for a fee.
3D printing is not a difficult process to learn. But don't expect to create models that are 100% perfect all the time. It takes a bit of trial and error to get your 3D printer calibrated correctly and your software set up properly. Don't be afraid to ask for tips from other 3D printing enthusiasts online.