6 Logo Design Tools To Boost Your Brand's Productivity
For decades, every brand is running after simple branding strategies to boost their productivity. But what if you not get everything on the plate but struggle throughout life? Logo design tools are one of the effective aspects that you must be missing out on!
Did you know that the best logo design services can help you grow and stand out in the crowd? Once you get aware of the pros of these services, the next time, it will always be in your wishlist.
In this post, I have highlighted a few amazing logo design tools through which you can get a tailor-made logo for your brand. And of course, that will be a successful step in achieving your goals beyond expectations.
Most Hyped 6 Logo Design Tools To Use In 2020
Canva
Across the digital platform, there is nothing as efficient and creative logo design tool as Canva. The unbelievable fact about the tool is that it is popular in the global graphic designing market. The user-friendly interface allows designers to create a logo of their choice without any hassle.
If you are concerned about your brand's productivity, then Canva is here to rescue you. No matter what number of experience you hold in graphic designing, Canva will never let you go astray. You can choose from hundreds of templates to get started with a professional logo for your brand.  And don't forget another benefit of the amazing logo design tool – it is free of cost except for a few templates only.
Hatchful
Aren't you satisfied with your old logo design? Worry not because Hatchful is also one of the creative logo design tools that have exotic features for logo designers.
One of the best features that make it stand out is allowing the designer to add key details before getting started. After you have entered some industry-specific details, you will be taken to the next screen – of course, the next step to generate a customized logo of your choice.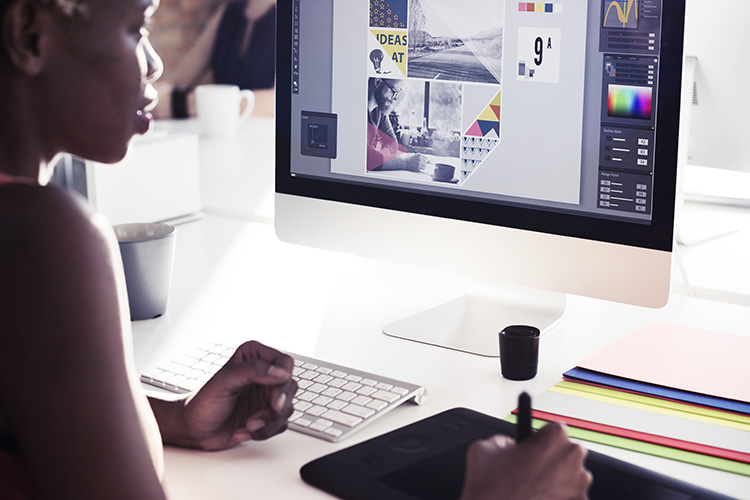 Hatchful has created wonders for the brands, which are looking for logo design inspirations to revamp their old logo. You just have to learn a few strategies, and the result you get will be perfect for impressing the prospects and competitors.
Squarespace Logo
Why wasting time on ineffective logo design tools when Squarespace can create a logo for you in minutes? It also has a user-friendly interface, which makes it easier for the logo designer to proceed with the preferences.
Compared to other logo design tools, the Squarespace logo is mostly preferred for having simple features. To make your brand's identity classy and traditional, you can rely on this tool for the rest of your life.
Unlike other online logo creators, the platform allows you to preview the logo by placing it on different surfaces. This add-on feature helps you to finalize the logo if it looks bomb on every surface.
Logo Genie
Do you want to try out a nifty tool? Logo Genies has an AI-based engine where you can simply craft a logo from scratch without looking at the clock. This means that it only takes a few minutes, and your logo is ready.  Just like other tools, Logo Genie will take you to other screens once you complete a preceding step. It allows a logo designer to add up the information to make a logo look inspirational yet informative too. If you lack a good logo design, then follow the ultimate logo design guide and explore the tool to get benefits from it.
Pixlr
Out of nowhere, there comes a solution to the branding problems, which has advanced level features and multiple tactics to bring up the brand. Yes, that's what Pixlr is meant to be.  The platform has some standard templates; it runs on the principle of having no technical skills but consists of some advanced features too. If you are familiar with Adobe Photoshop, then you can easily design a logo for your brand here.
Since the tool is quite advanced, and you should have some hands-on experience too, it is pretty much an excellent decision to transform your brand's image by choosing Pixlr as your biggest support.
Freelancers Everywhere
Well, there is always one more thing that can take you out of the difficult times easily. Today, almost every industry has quite experienced freelancers that can change the game for diverse businesses.  If you are comfortable giving your brand's makeover request to a freelancer, then go for it. Although it will cost you an arm and a leg, freelancers are the biggest inspiration that no one can avoid.
The top-notch logo design freelancers are hard to find. But, if you are ready to pay a hefty amount for acquiring a professional service, then you must try some competitive platforms. Get connected to Freelancer, Upwork, and even Fiverr.
Final Thoughts
So, have you made your mind to give your brand a new recognition? The outstanding tools have been the biggest support for many brands. Now it is your turn. Keep browsing these platforms, and you will get an idea, which one can help you to beat the competition.
Tags:
Logo Design Tools