The Best Affordable Vacuums Under $100
With the seasons changing and summer on its way, we know how dusty and dirty it can get around the house. For some, cleaning might be a boring task and a hectic job they want to get over with. However, if you have the right cleaning tools with great maneuverability, it can become less frustrating.
This article focuses on good vacuum cleaners under $100, but it's not just the price we're looking at. The best vacuum cleaner should have all the qualities that make the cleaning process easy and fun. You need something lightweight and easy to handle. Should have powerful suction and reliability as well.
What Should You Notice In A Vacuum Cleaner?
It's not always a must that the most expensive product will fulfill all your expectations. There is a reason people say "All That Glitters is Not Gold". With proper research, you can find the best vacuum cleaner under $100 that'll give you all those expensive features you desire.
If you have made up your mind about buying a new vacuum cleaner, think about the type of floors you have. For carpets and rugs, try purchasing something that has excellent suction power. For health purposes, you need to get rid of all the dust and bacteria from each fiber. In the case of laminate floors, you want a vacuum with a floor brush and is easy to maneuver.
Our article focuses on the best product that suits your home and environment. The list of good vacuum cleaners under $100 includes the finest options you could find in the market. It consists of amazing cordless vacuums, electric vacuums, upright vacuums, and top portable devices. We have searched the market to find vacuums that are good in every way. Make cleaning a fun task for yourself, but this can happen only when you get your hands on the finest cleaning tools.
List Of Good Vacuum Cleaners under $100.
To better understand which vacuum suits you best, we bring to a list of the best vacuum cleaners under $100. These are highly rated products available on different sites like Amazon, Walmart, and Target.
1.Bissell Featherweight Stick Lightweight Bagless Vacuum:
In this amazing product, you get three incredible features to your liking. This device can clean both hard surfaces as well as rugs and carpets. It can easily convert into an adjustable shorter vacuum for cleaning stairs and a handheld version too. The best quality about it is that it's a bagless vacuum and you won't have to worry about cleaning and clogging the bag frequently. Although it isn't cordless, it does come with a 15-foot long cord which helps you move throughout the room easily.
2.Eureka WhirlWind Bagless Canister Vacuum:
Want an "easy to move around" vacuum? This product is a great choice if you want the maneuverability you desire. Easy to handle and you can move it around everywhere whether it's up the stairs or around the delicate furniture. It's not exactly a lightweight vacuum since it weighs around 8 pounds, however, it has an automatic rewinding cord. Also comes with a quick dust release feature. A reliable bagless vacuum with an off-the-top filter, making it a top-class product on the market.
3.Hoover Windtunnel Max Capacity Upright Vacuum:
This product comes with a tool kit that includes an amazing dusting brush along with a crevice tool. If you own any pets, this tool kit helps clean up those pet hairs that are so frustrating to get rid of. An astounding bagless device that adjusts itself according to the area.
Looking for something that can reach the ceiling? Well! It also comes with an extension wand and you can easily get rid of those dirty webs and dust. It's not a lightweight vacuum but its other features overshadow this flaw. Indeed making it among the good vacuum cleaners under $100.
4.Best cordless vacuum: Black+Decker:
This one is our personal favorite since it's so small yet so powerful. Great for cleaning up spills and the little messes you make. A fantastic cordless device that can be attached to other vacuums as well. You can mount its base and charger on the walls which makes it a great choice if you want to save space. It's only 1.4 pounds but the features are to die for, making it a top-rated vacuum under $100.
5.Dirt Devil Power Express Lite Stick Vacuum:
Own a small home with very little space? Dirt Devil is there to the rescue. It's an easily convertible handheld vacuum, making all the complicated cleaning tasks much easier. But since it's a small 5-pound vacuum it can gather the dust and dirt in a small amount. The maximum capacity is 0.4 liters. It has an 18-foot cord that enables you to move the device around the room without any hesitation.
6.BowAi 3-in-1 Robotic Vacuum:
We love this vacuum cleaner because it's too cute yet too powerful for anyone to resist purchasing. It's a good vacuum cleaner under $100 that can easily fit under those tiny spaces so hard to clean. A three-in-one device that sweeps, can mop, and best at vacuuming carpets. A cordless vacuum that can operate for 100 minutes after fully charged.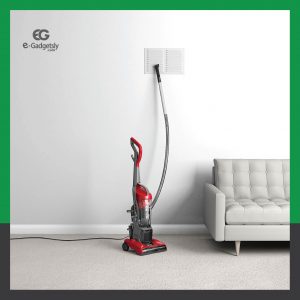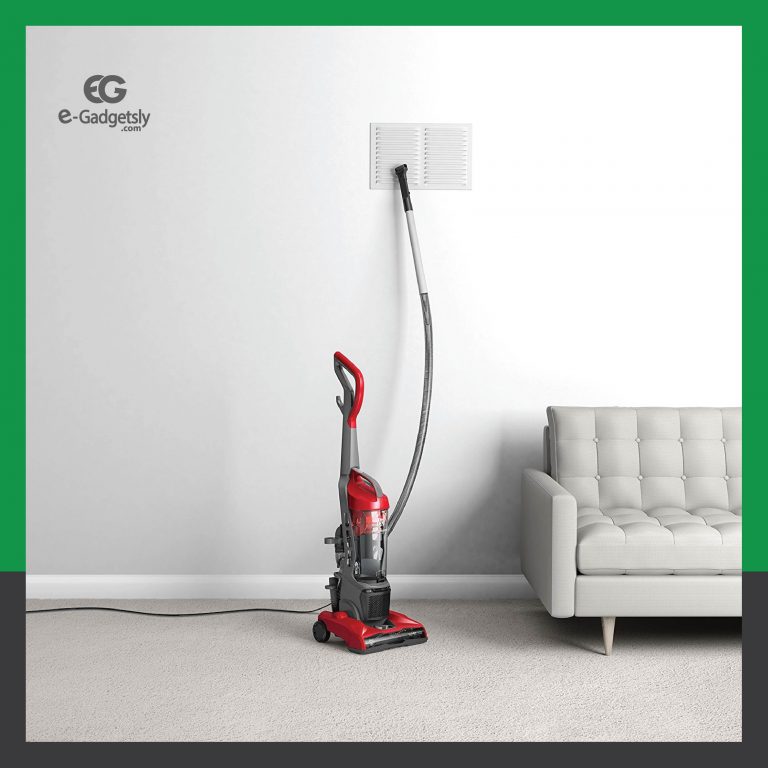 Conclusion
This article not only focused on the price, but it also focused on quality as well. Sometimes you may get a cheap product that performs badly and is of no use. The above-mentioned vacuums are all cheap but give the best quality performance you could ever ask for. So go and purchase your desired vacuum cleaner now!
Tags:
affordable vacuum cleaners
,
bagless vacuum
,
cordless vacuum
,
robotic vacuum
,
vacuum cleaners under $100