Become a Successful Creative Photographer by Avoiding These Mistakes
A special type of photography which strives to uncover new designs, color, endeavor and magnificence among many other things. Creative photography takes out the photographer's inner instinct and capabilities to get the magnificent result. Every amateur photographer wants to be a creative photographer, however this comes with the years of practice as creativity is an inborn aspects of life in everyone.
Creativity is the key factor which decided the tremendous success in a photographer's life. Creative photographer do not do like professional photographers, they learned to keep their creative juices flowing to get the best of their work. Terry shaddock a leading photographer has shared some points which a professional photographer can't afford to do to stay creative.
Waste Time Thinking About Gear
This is the most important thing which a professional photographer needs to avoid. Creativity comes from inside, gear is really not much important, but only to enhance shots. The Successful photographer knows this that's why they do not waste time in thinking about the gears.
Leave the Camera at Home
A creative photographer can take shots unrehearsed moments anywhere anytime. Successful photographers know the pain of missing an opportunity to take their classic shots due to a mistake like leaving the camera at home. They always keep their cameras everywhere they go.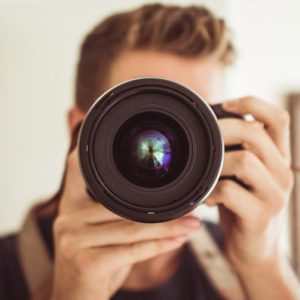 Using the Same Technique Over and Over
Creative photographers do not stagnant to one technique of capturing photos. They always try different techniques to grow their skills and experimenting. Monotony in photography sets you back and cost to your success.
Ignore the Importance of Copy Writing the Work
Successful photographers never miss copy writing their original work. It is always good for photographers to protect their work when it falls into creative class. It will be the great way to get an income of your work used by others. It avoids the duplicity too.
Share the Technical Problems with the Client
It's good to be honest with your clients, however sharing the technical flaws with them can cost to your reputation. Successful photographers never share technical problems with their clients to stay focused.
Grab Each and Every Assignment
Creative Photographer do not jump at each and every photography opportunity. They choose their assignments carefully because creative photography is about inspiration. They have to be in the right mind frame when working and don't take assignments just to make money.
Terry Shaddock is a leading photographer of New York and is passionate about visual arts.
Tags:
michael william paul
,
Photo Studio
,
Photographer
,
photography
,
Terry Shaddock
,
Terry Shaddock Photographer