A bathroom is one of the first places we begin and finish our day. Bathrooms can be a place to retreat from the world after a hectic day to relax and unwind. However, like most homes, it might be in need of an upgrade, or renovation to modernize fixtures and fittings
So, just like others, you might have been considering renovating your bathroom for some time… But you're not so sure it's the best option either due to the cost, or time it will take. Choosing to modernize your bathroom comes with a ton of perks that pays dividends for the value of your money. Thanks to the improved appearance and better bathroom facilities, the entire family will actually enjoy spending time there, friends will comment, water bills may reduce and more.
In case you are still in doubt, here are 5 benefits you can enjoy from renovating your bathroom.
1) Increase in the Aesthetic Value of your Bathroom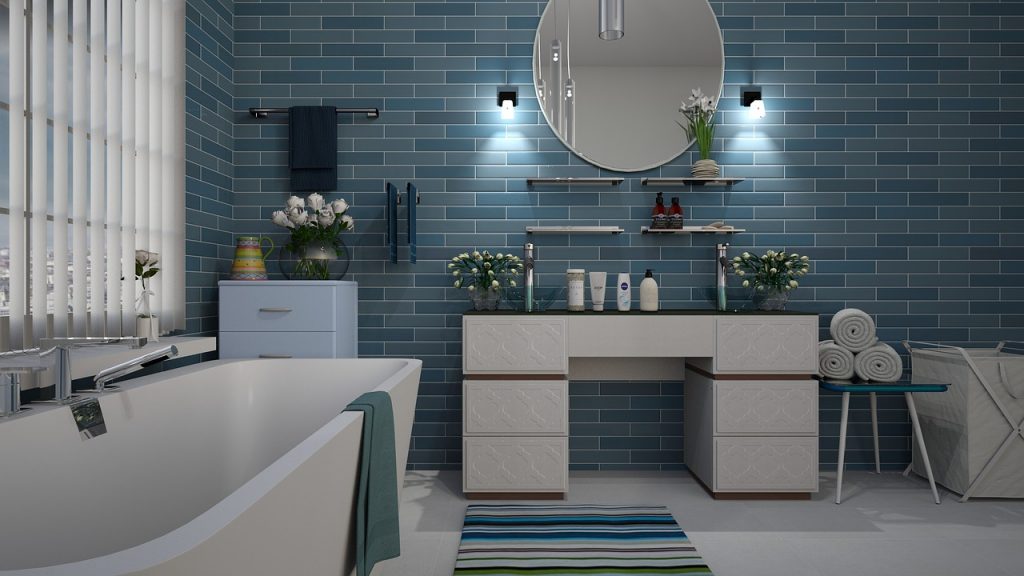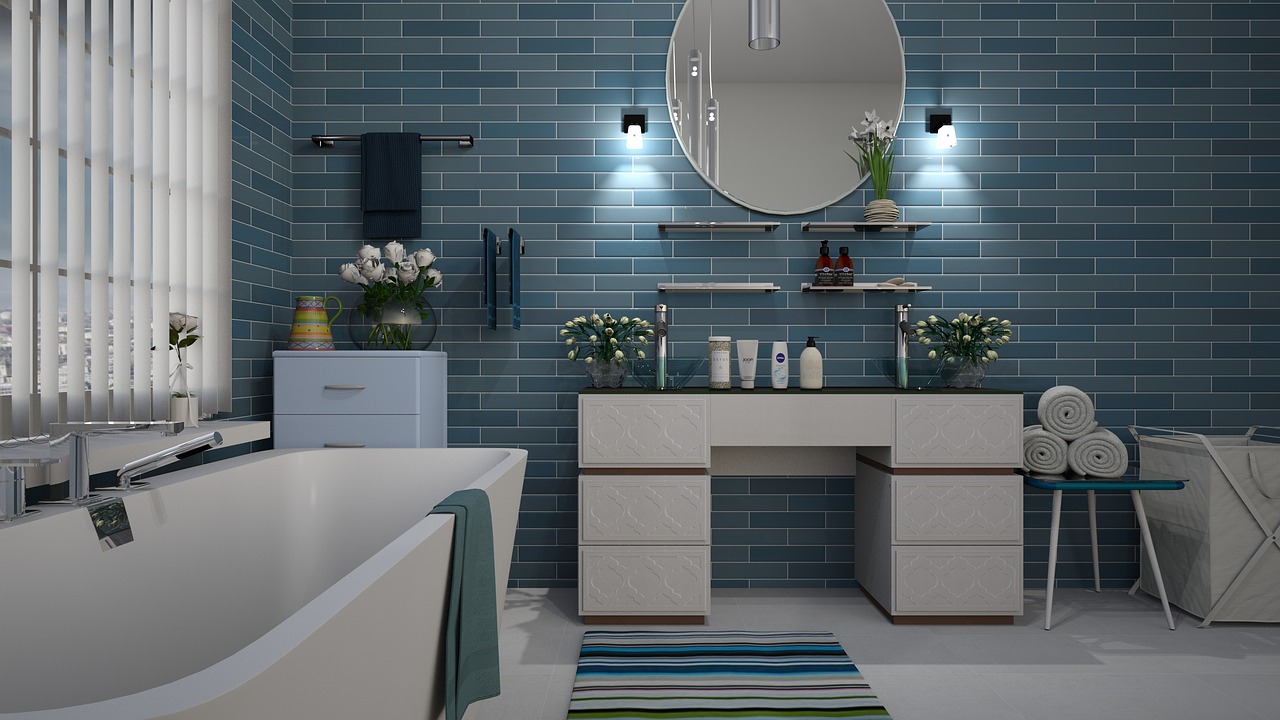 Everyone wants a bathroom that is beautiful and presentable. And this is one of the benefits that come with renovating your bathroom – enhanced appearance.
Naturally, bathrooms suffer wear and tear over time, often faster than other areas of your house. As such, it may look shabbier even when other rooms of your home still look great.
You might have a house with a 1980's design, you know the peach and grey decor, which may be looking tired and old compared to other friends fresh and pretty bathrooms you see when you visit. Now, picture having a visitor needing to use your bathroom. You definitely don't want to feel embarrassed at what they see! By remodelling and bringing the space into this century, you can avoid the embarrassment factor!
You can remodel your bathroom so aesthetically that everyone leaves with a WOW afterwards. You can get new colours, beautiful new tiles and a more spacious and appealing layout, among others.
Sustainable living is also another aesthetic trend nowadays. People are more open to the idea of using natural and plastic-free products in their bathrooms such as bar shampoos, refillable products, eco-friendly skincare, plastic-free makeup, and razors.
Also, since beauty brings peace and comfort, by renovating your bathroom, you are in a better position to start the day off on the right foot:)
2) Increase in the Financial Value of your Property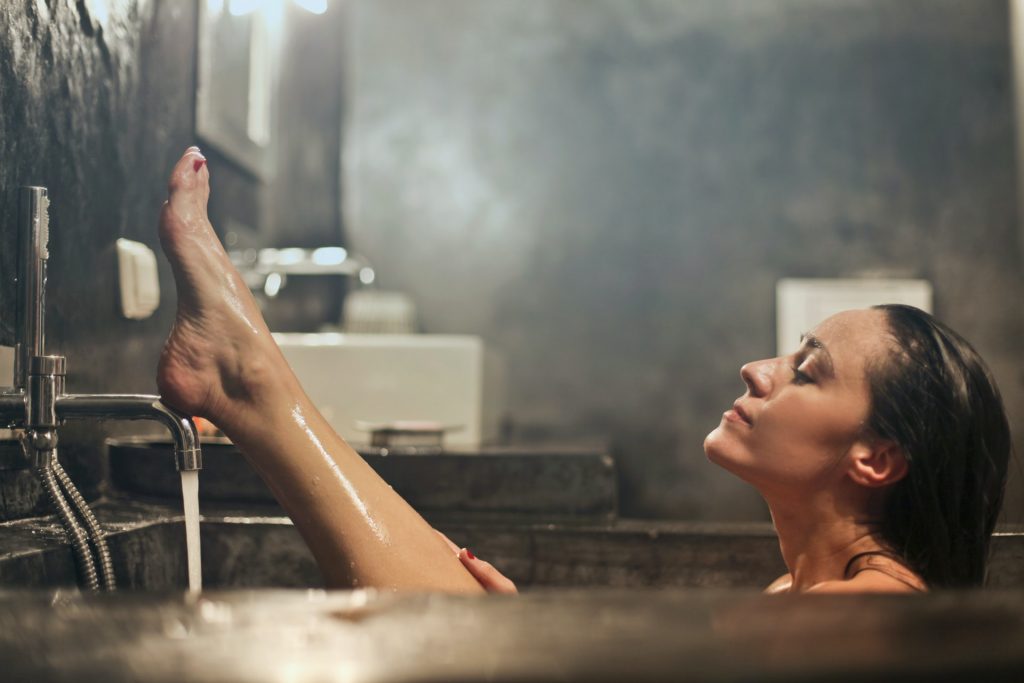 Although renovating your bathroom can be an expensive exercise, it's a worthy one. Remodelling not only improves the aesthetic value of your property, but it also improves the financial value of your home.
In fact, HGTV.com reported that renovating your bathroom allows you to enjoy a 102% return if you make a resale. This is due to the new large tub, floor, designer porcelain tiles, sink, and fittings that make your property even more attractive to prospective buyers. You could also add an ensuite to the main bedroom
It's quite simple. The first thing a buyer will check out is your bathroom and kitchen. People are more likely to buy homes and pay more for homes with a stylish and well-equipped bathroom.
So, renovating is more an investment that brings both comfort and financial returns. Great right?
3) Improved Efficiency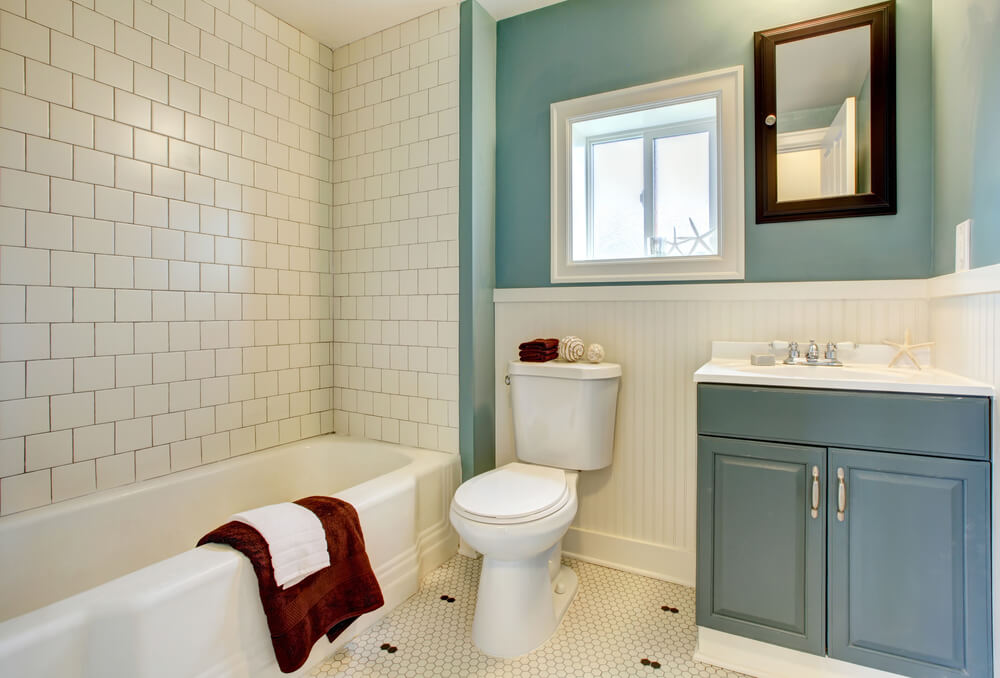 Another great option that renovating your bathroom brings is the opportunity to replace dated fixtures and fittings. Usually, renovations include adding modern cabinetry, tapware, toilets, and shower units.
One of the pleasures of remodeling is enjoying the improved use and ease in your bathroom. You can even include fixtures that will enhance your soothing and relaxing experience such as including a spa bath to sink into after a long day to relax in with a glass of wine.
When you renovate, think about adding additional storage space to avoid clutter. You can easily improve your bathroom's storage capacity with extra shelving, modern cabinetry and extra towel rails. This way, you don't have your toiletries, cleaners, and towels lying around.
In case you are eco-friendly, a clever renovation also allows you to ensure your bathroom reflects your choice. You could also purchase fixtures that are energy efficient such as a low-flow showerhead or toilet. Even replacing your existing light with LED lights is a smart way to reduce power usage.
This way, not only can you be environmentally friendly, you also reduce cost on your utility bill.
4) Increase in the Available Space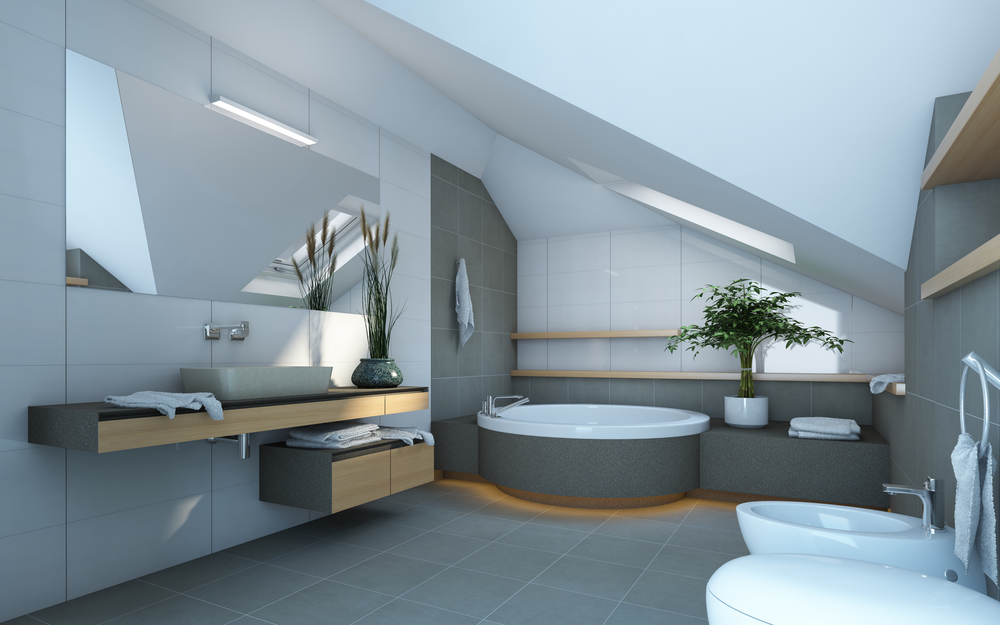 Space is essential when it comes to having a nice light, open and airy feel to your bathroom. You definitely don't want to feel boxed in. When you are looking at renovation ideas, think about how you can make your bathroom space larger, either by moving a wall, adding a bigger window or rearranging the existing space entirely. This is where it's well worth talking to and getting ideas from professional bathroom renovation companies.
By increasing the space in your bathroom either by directly increasing the size or maximizing the available size with a great layout will instantly increase the value. For instance, including 2 or more mirrors in your bathroom can give the appearance of increased space by bouncing light around.
Also, by strategically placing light fittings, you can create a soft and soothing atmosphere. You could also replace a large chunky vanity with streamlined sophisticated cabinetry to save space. Fantastic right?
Why have a cramped dark bathroom, when with a little creative genius, the entire family can enjoy and make the most of light and beautiful space to enjoy?
5) Improvement in the Ease of Cleaning.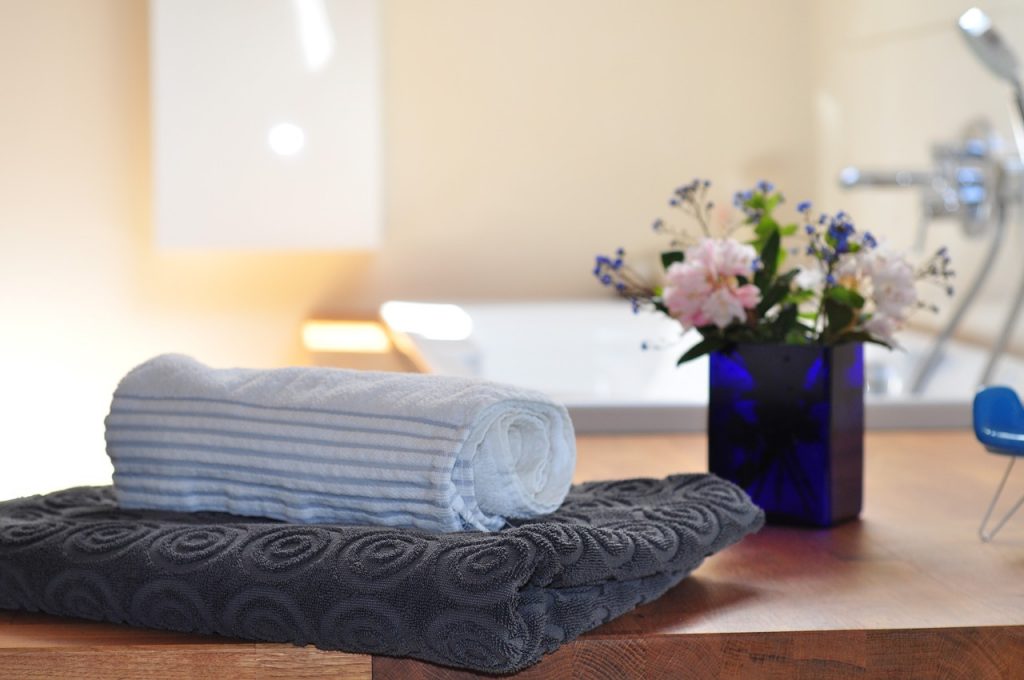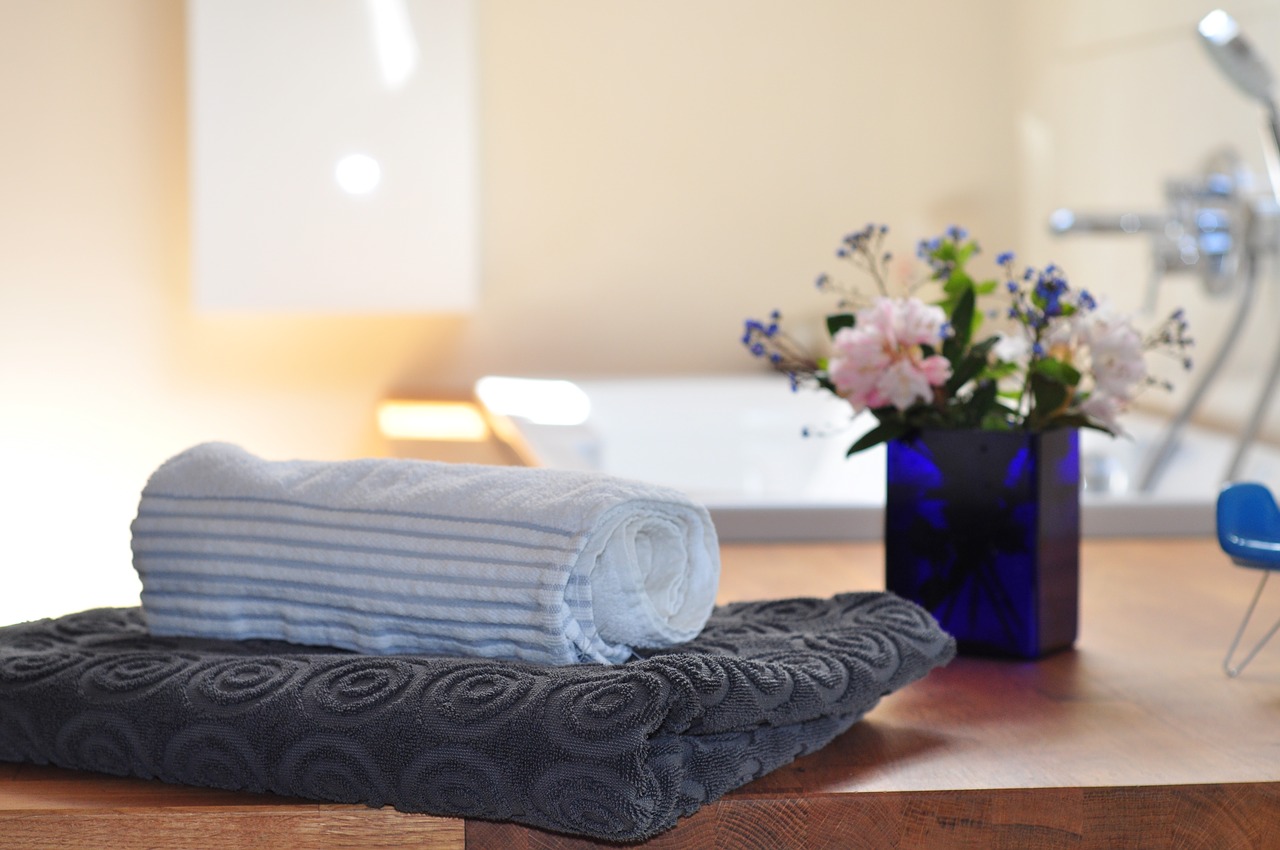 No one likes cleaning built-up oils, dirt or mould from taps and tiles. Choosing the right tiles, fixtures and fittings, even paint finishes can make the weekly challenge much easier. By laying larger tiles which reduce the grout lines, cleaning time is cut down considerably. Paint walls with oil paint rather than acrylic. Oil paint is easier to clean, discourages the growth of mould and is hard-wearing.
A clean and fresh smelling bathroom is a much nicer place to spend time in!
Things to Consider when Renovating
As you know, renovations offer a lot of benefits. Because they can be an expensive exercise depending on the scale of remodelling, it's a good idea to do your research, get advice and plan carefully. It's quite easy to lose track of perspective and costings in the excitement of future renovations! Above all, you want this to be a fun and exciting experience in getting your dream bathroom.
Here's are a few things to consider before and during renovations.
Professional Help
It might be attractive to dream about DIY renovations; after all, you know DIY helps save on costs. Well, yes and no. DIY is great if you know what you are doing. If you don't,  you should be hiring a professional. Here's why.
You need an expert craftsman with the knowledge and experience to make sure the process is streamlined and all the trades are organized at the right times. A professional company gets your dream bathroom done on time with the minimum of stress and mess so you can enjoy the benefits. They can suggest ideas of layouts to increase the space, finishes and recommendations on the best places to purchase fixtures and fittings.
Hiring the help of a professional facilitates an expert renovation which is smooth with a great outcome.
Space
When renovating your bathroom, consider the availability of space. As already noted, you don't want a bathroom that's dark, cramped or makes you feel boxed in.
Talk to the your local company about ideas to make the most efficient use of the available area. Have a look at Instagram, magazines, blogs and display homes for inspiration
Bathroom Design and Look
Another thing you need to consider is the color scheme and appearance you want to achieve. For instance, do you want light whites for fresh brightness, a blue palette for creating a coastal feel or deep rich colors and finishes for a sophisticated decor?
Also, consider what type of tile you prefer for your bathroom. Do you prefer the richness of marble, the earthiness of stone, or the hardiness of porcelain?
While you might need to discuss it with your professional renovator who will be only too happy to suggest options, your input is also essential.
This way, you feel part of the design process.
Functionality
This is an important consideration if you truly want to transform your bathroom into the bathroom of your dreams which is both beautiful and functional. You will need to consider what you want your bathroom to do.
Do you want a spa treatment when you are in your bathroom? Do you want a comfy toilet seat? Do you want large or small mirrors?
These are all questions you to ask yourself, so you are satisfied with the final outcome.
Final Thoughts
Yes, it's quite easy to consider a bathroom renovation as just another expense. But that's where you are wrong.
Remodelling isn't just an additional expense. A beautiful and sympathetically remodelled bathroom, even just a basic upgrade, adds excellent value to your home and life. And this is important since you and the family begin your day and end it in the bathroom. Why not treat yourself to a place which is relaxing to spend time in?
No one likes a leaky shower with uneven pressure, a cracked bathtub, faded peeling paint, or a toilet that just will not flush.
This is where a professional renovation comes in. It is not just about having a bathroom with a top-notch look, it's about having a bathroom that is perfectly functional.