Explore 7 Powerful Business Listing Websites For Better Results
While running off any kind of business, we think of its online presence to fetch more audience. Industries are added to different business listing sites for enhancing business visibility, brand awareness and for better ranking. Moreover, these listing sites help in increasing the credibility factor and a good reach for the local searches. Though sometimes it becomes difficult to create and then update the business listing, it deserves your time and effort.
Let's explore a few best and powerful business listing websites to fetch better results.
Facebook
One of the widely used social media sites for business listing is Facebook. Surely, Social media sites make it possible to reach people who really matter to the business. It is known that Facebook business directories prove to be a strong marketing site for industries.
It's Listing site include-
Scheduled posts
Promoted posts
Page Manager App
Graph Search
Monitor Page performance
Yelp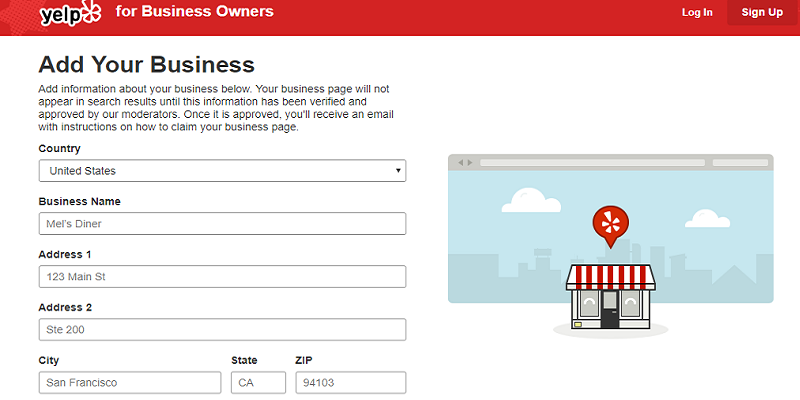 Nowadays, People often visit 'Yelp' for taking reviews and ratings of any business around them. Since many times this website has been the best source to review business online to searchers nearby. Many people look for online rating before opting for business in their locality, Yelp solves this purpose.
Features include-
Information about business can be added like working timing, services etc
It allows one to review business trends
Business owners can send deals or messages to customers
One can Claim his Business by-
Check for the "Claim Your Business Page"
Enter details and get started
Trusted Business Reviews
Trusted business reviews website is usually visited by those who are looking for trusted brands, businesses, and services. As industries listed on this website are authenticated by a trusted stamp based on certain parameters.
People can list their business on this site easily and for free!
It's Features include-
Business can directly reply to reviews
One can add images, videos, office hours etc.
Rating is based on real reviews of people
Multiple business locations can be added
Claim your Business on TBR-
Visit website.
Start with "Add Business" on the site
Click on "List your Business"
Follow steps to list your business
Clutch.co
When you need to collect information, review clients and compare rivals to find an organization for a business opts for Clutch.co. The website research thoroughly for client feedback and business info with insights.
Features-
Display unbiased reviews
Compare the business of a particular category
Explore industry trends and insights
Google My Business
Undoubtedly, 'Google my business' is the most popular search engine, hence listing on it has become the top priority. It is known for providing real-time information on trades. It display details of services offered on different platforms like Google+, Maps and Google search.
Features-
It offers precise location
Boosts the site ranking
Posts reviews of people
Business can add coupons, videos, images, location to their profiles
Steps to Claim Business Listing-
Got to 'Get on google'
Sign in to google account
Follow steps to add business info
Bing Places For Business
Bing Places serves a platform for business people to list their brands on Bing.
Bing Places for business differentiate businesses into three- small business, chain business, and corporation offering services.
Features offered-
Multiple business locations can be added.
Videos, photos and other info can be added.
Fast and easy navigation.
Yellow Pages
Has been in usage from years, yellow pages site shows ratings of industries that are ranked as A, A++, BBB. It can enhance the online presence of a brand and also improves reach to local searches.
Claiming your business on yellow pages is an easy task. Go yellow pages to add your business on the list.
Conclusion
For accomplishing the goals of any business, listing sites like Bing Places, TBR, Google my business, Bing, Clutch.co, etc help out in driving best results. It helps in building a brand's presence online and made it visible to customers.
Hope You Enjoyed! Feel Free to Comment Below your Experience!
Tags:
bing
,
business listing
,
business listing websites
,
clutch.co
,
facebook
,
google my business
,
trusted business reviews
,
yellow pages
,
yelp